Case Studies
Adding Space for the Furniture
Rotherham based furniture manufacturer Addspace has created 50% more storage space in its 87,500ft warehouse by replacing counterbalance trucks with three Aisle-Masters. Addspace is one of the country's leading suppliers of self assembly furniture and increased orders led to the need to stock more material, which in turn led to the requirement for more storage space.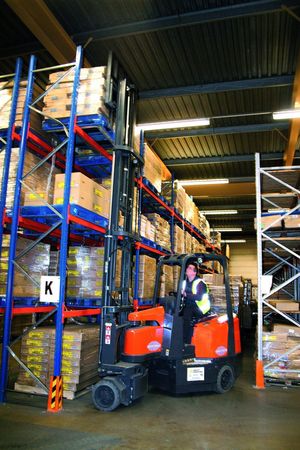 Best possible storage density
After conducting a thorough site survey materials and needs analysis Ability Handling recommended the Aisle-Masters as a way of achieving the best possible storage density in the space available. The electric powered trucks now work in the finished goods warehouse, and the 5m high racking in this section has been reconfigured, with aisle widths now only 2m compared with the 3.7m needed with the old system.
Perfect, cost effective machine
Three extra sets of racking have now been installed to accommodate standard euro pallets as well as larger pallets for packs of longer units. "Lee and Ability Handling's advice was spot on," says MD Paul Grainger. "They identified the perfect machine and therefore a cost effective solution for our requirements, and delivery was very quick, enabling us to get on with the job and to cope with varying seasonal demands."

---