Doosan GX Plus
LAST FEW AVAILABLE AT 2020 PRICES: 2.5t £15,795.00; 3.0t £16,395.00
Plus VAT. UK mainland only. Prices valid only while current stocks last.
New for 2018, the GX Plus is an upgrade to the tried and tested GX entry level machine. Featuring the new series 7 style counterweight plus improvements to driver ergonomics, hydraulics and engines, these machines set a new standard in entry level machine performance. Available with either a 3.0L Yanmar diesel engine or 2.4L Mitsubishi LPG engine and a full range of masts from 3m to 6m, the new GX Plus can be configured to meet a variety of materials handling applications whilst providing fantastic value for money.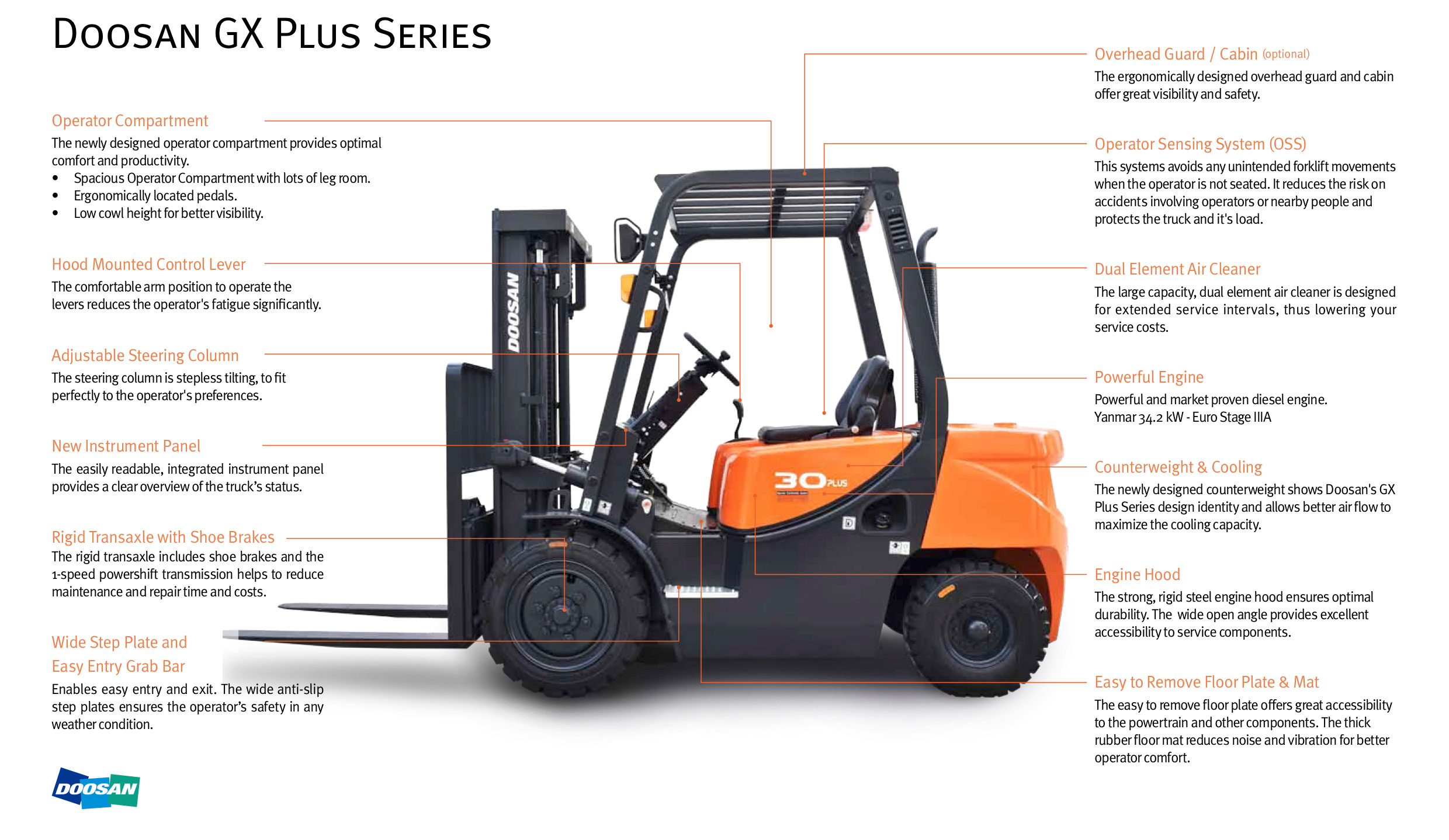 Our GX Plus series has been designed to minimize downtime and reduce overall operating costs by featuring:
Simple and compact layout design for easy serviceability.
Reliable hydraulic components and sealing system.
High cooling capacity for various industrial applications.
Economical shoe brakes.
Efficient cyclone, dual element air cleaner.
Reliable powershift transmission.
Low fuel consumption and high performance 3.0 litre diesel or 2.4 litre LPG engine.