New Doosan NXE 4-Wheel Electric
Doosan's new NXE series 4-wheel electric forklifts are equipped with various ergonomic and safety features to provide you with excellent performance, great power, outstanding reliability and serviceability.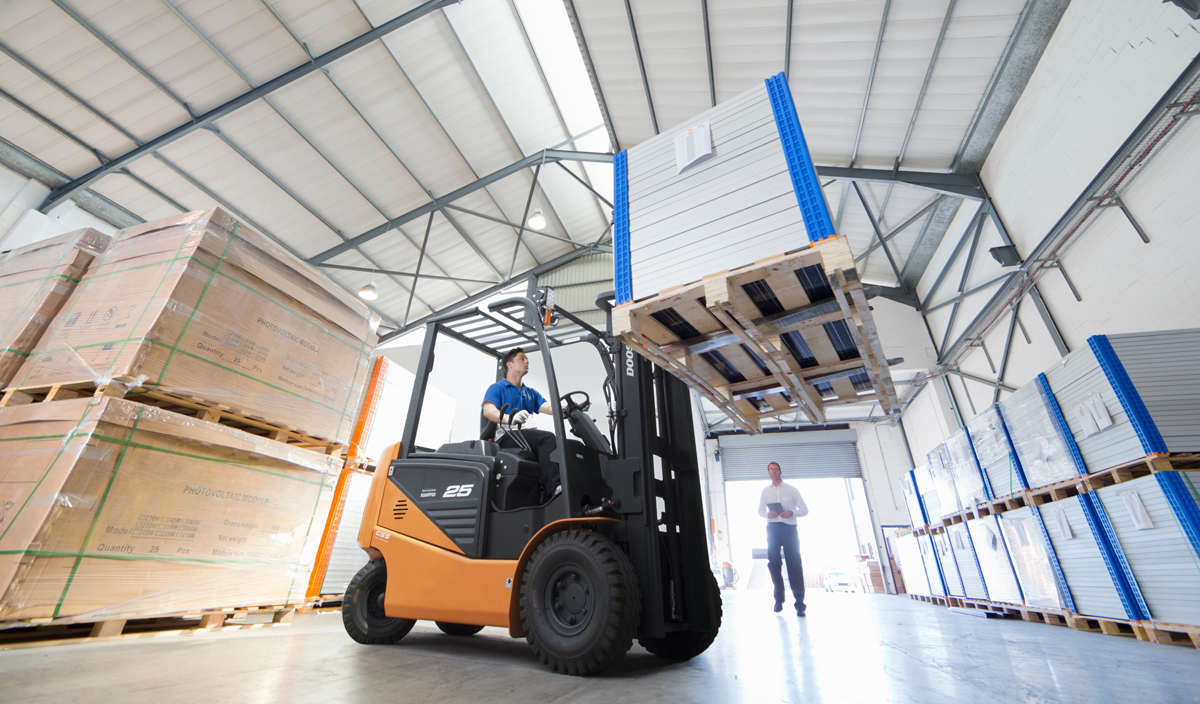 The NXE series is equipped with various safety features. It helps prevent accidents, ensuring the safety of the operator and pedestrians in the surrounding area. The operator compartment is spacious and ergonomically designed to reduce operator fatigue. It allows for greater comfort and safe operation.
The combination of a highly-efficient Curtis AC controller, a high performance motor and drive axle maximises the performance, delivering maximum productivity in a range of applications. Each parameter is fully adjustable to match every individual requirement perfectly, providing maximum control and accuracy for every function.
Extended maintenance intervals and advanced technology components reduce the overall cost of maintenance.
Advanced Safety Features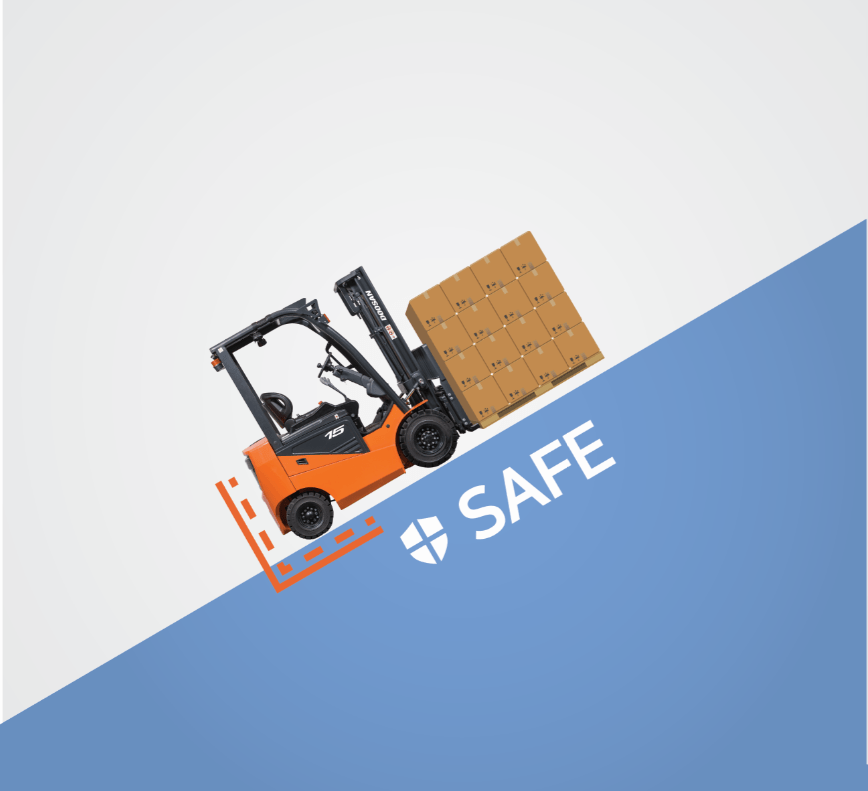 The controller prevents the forklift from rolling back for 5 seconds when the truck is stopped on a slope.
Automatically reduces the travel speed when cornering, reducing the risk of accidents or damage.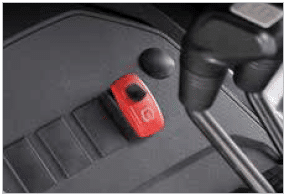 The parking brake is activated automatically after 3 seconds of stopping the prevent accidents.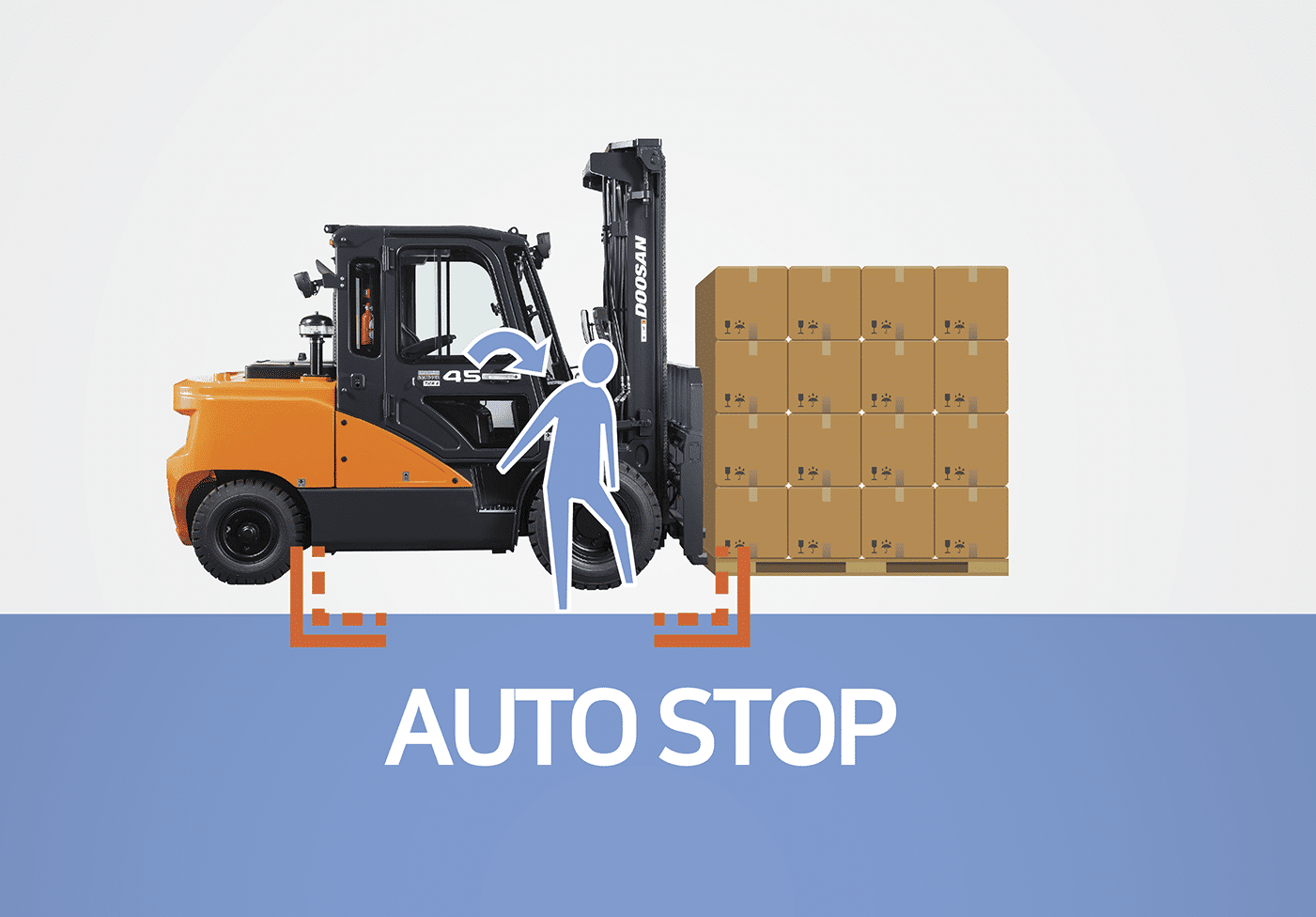 Whenever the operator leaves the seat, the truck travel and mast lifting functions will stop.
Class Leading Ergonomics
Ergonomically Designed Hydraulic Levers
The hydraulic lever located on the right side of the operator relieves arm fatigue during long hours of operation.
Large Entry Grip Bar & Anti-Skid Slip Plate
The size of the entry grip bar and slip plate has been increased for a safer mount/dismount.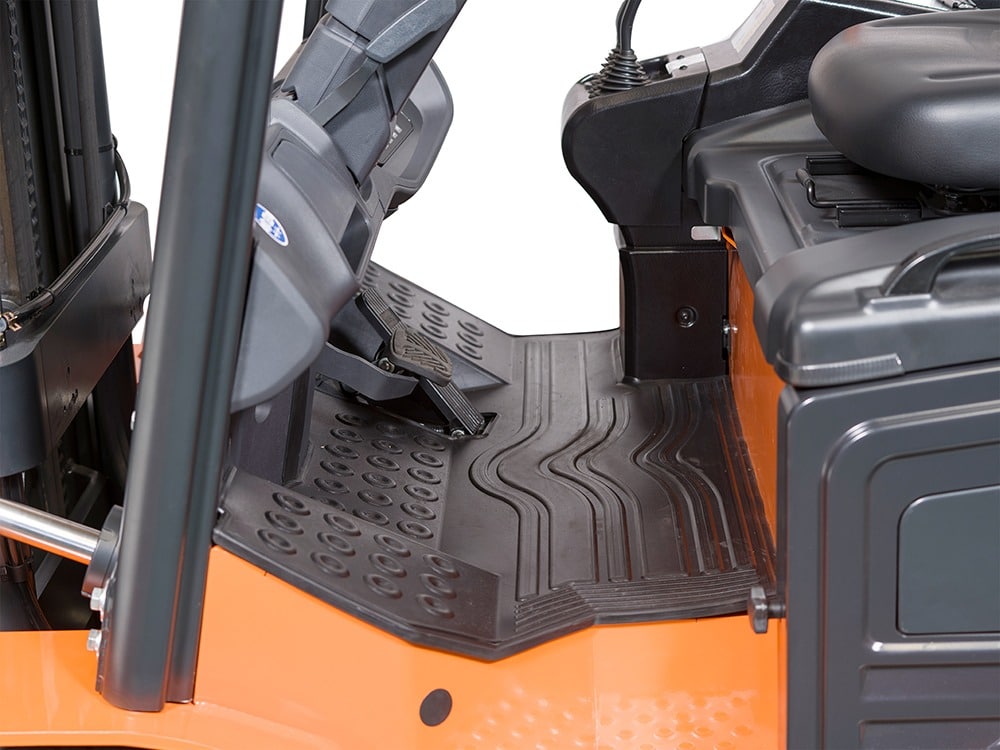 The tilt cylinder is located under the floor plate, eliminating risk of fall down.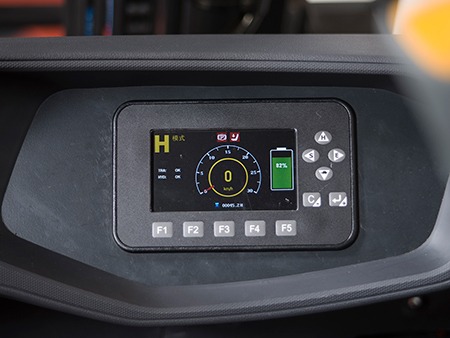 The full colour display is easy to read and provides the operate with information on the status of the truck.
Engineered for Productivity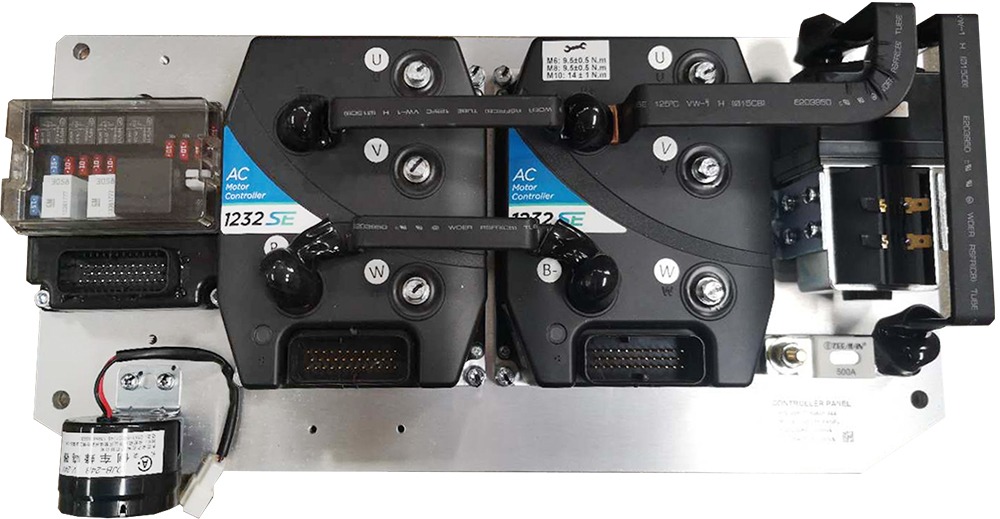 Driving and hydraulics is controlled by a AC controller, providing fast and powerful performance.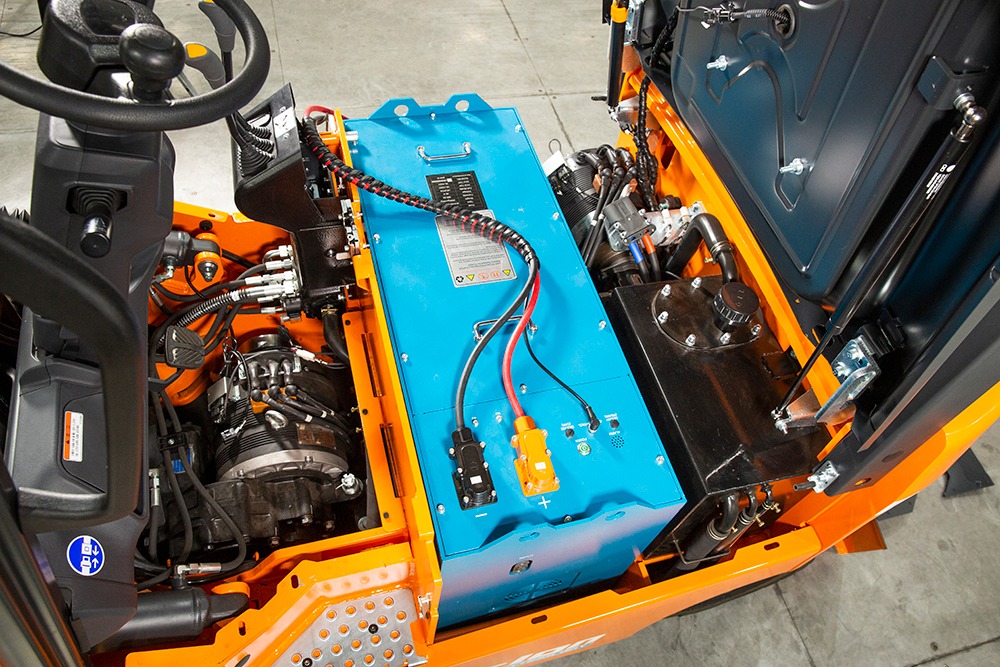 By applying the H-type axle, the overall layout is optimised and centre of gravity is lowered.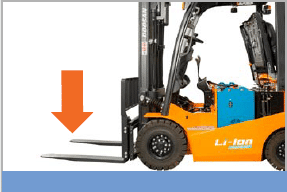 The hydraulic cushion minimises the impact by reducing the lowering speed at the end.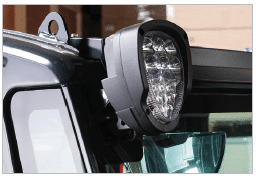 The LED work lamps are brighter and last longer than traditional sealed beams or halogen lights.
Designed for Serviceability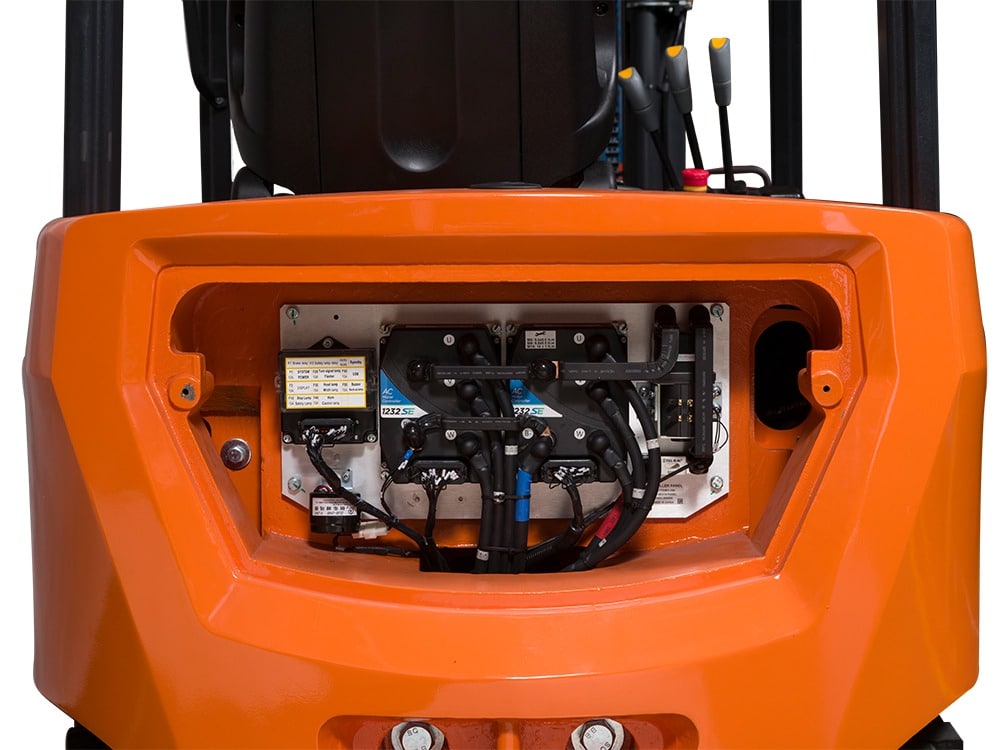 The fuse and relay are centralised for easy maintenance.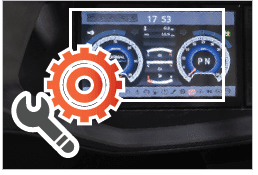 Truck service requirements and breakdown fault codes are notified on the display. You can easily get the service information.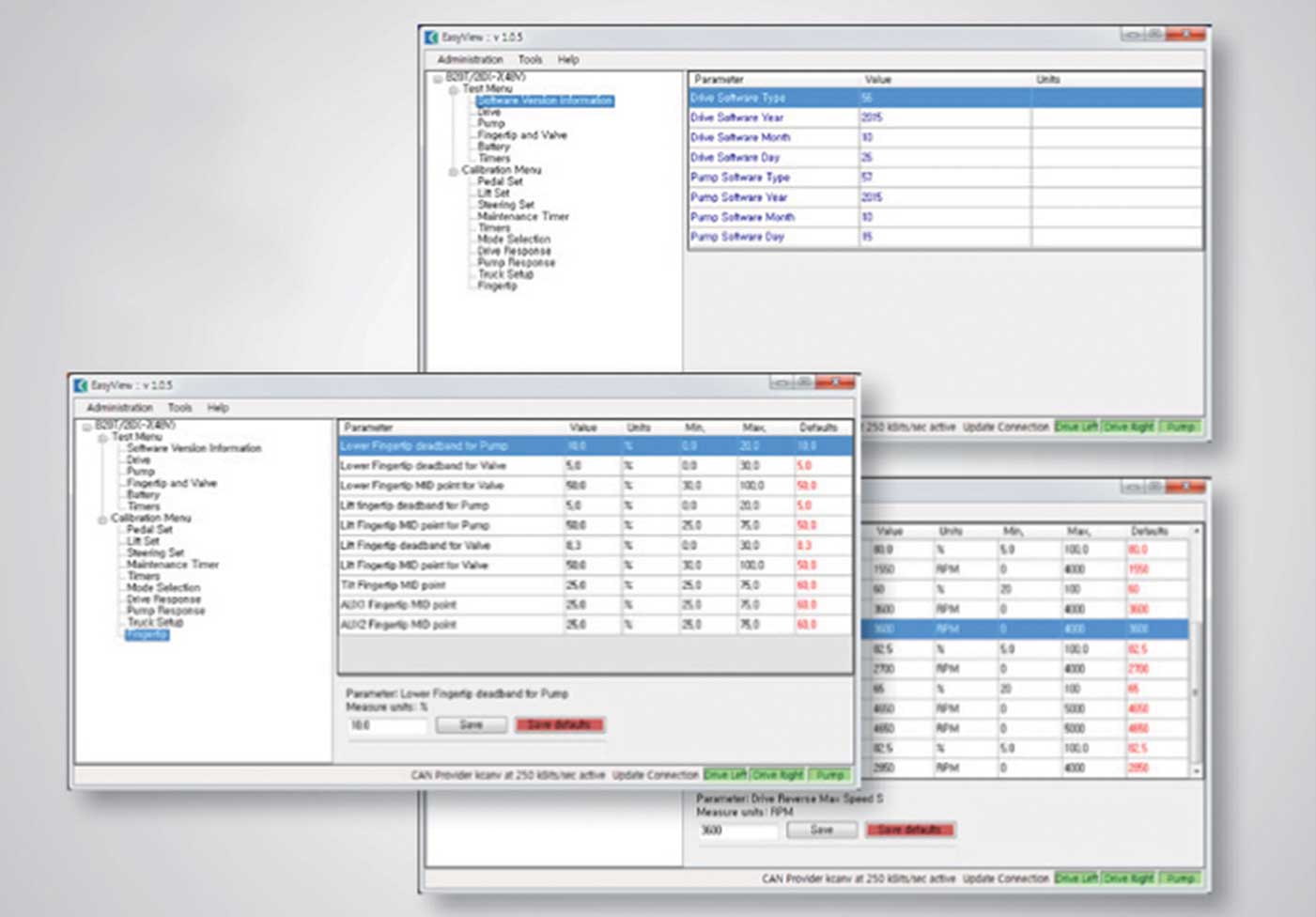 Simply by connecting the laptop to the forklift, a technician can adjust all the parameters to the operator's wishes.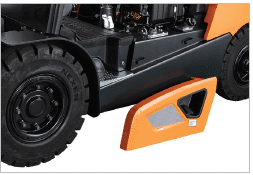 The floor plate and side panel can be easily detached without tools which makes inspection easier.