Here at Ability Handling, we are extremely proud of our reputation as suppliers of the widest, most versatile range of materials handling equipment and ancillary products. As part of our expanding range we were recently delighted to receive another consignment of new electric vehicles shipped directly to us from the Cushman factory in Augusta, USA.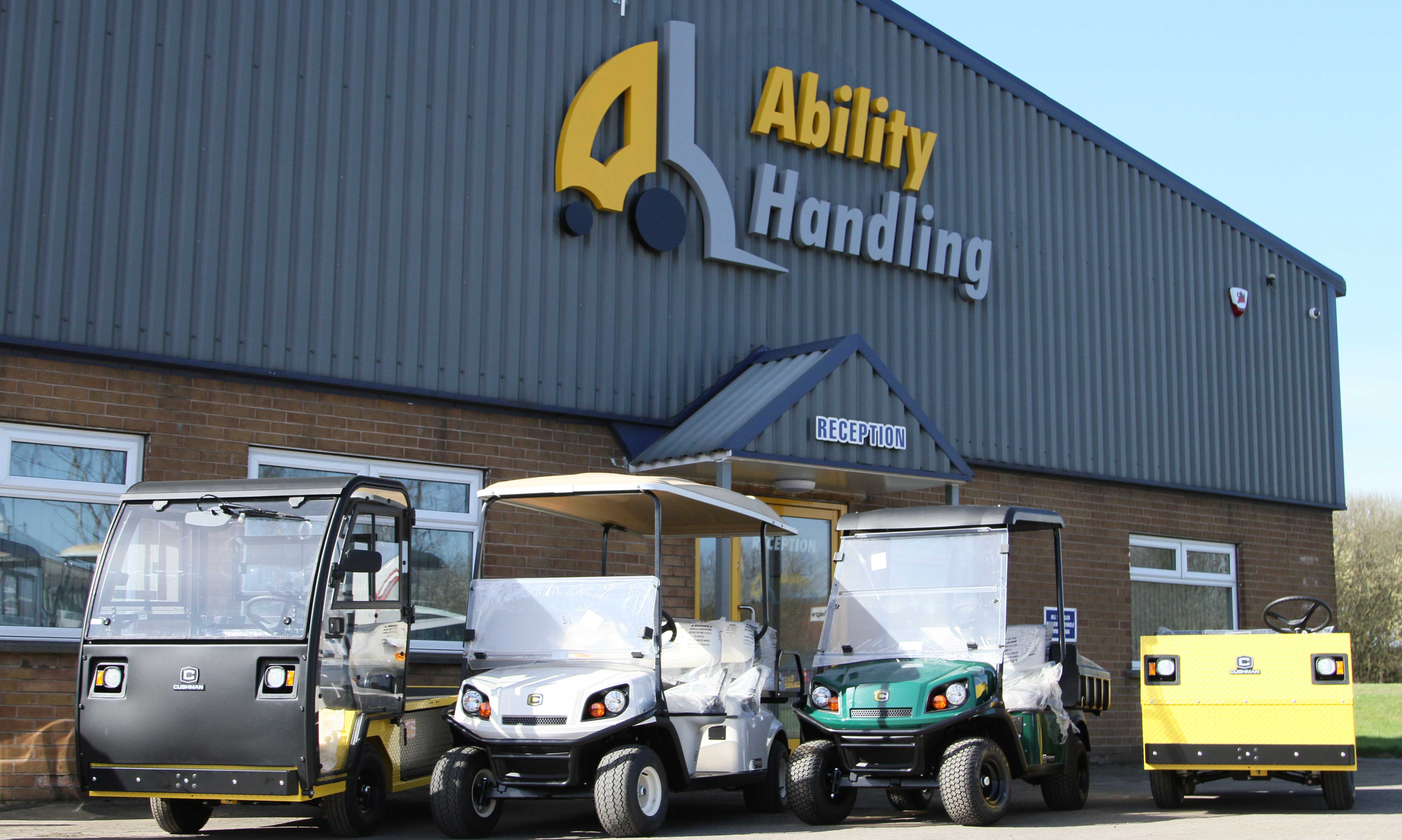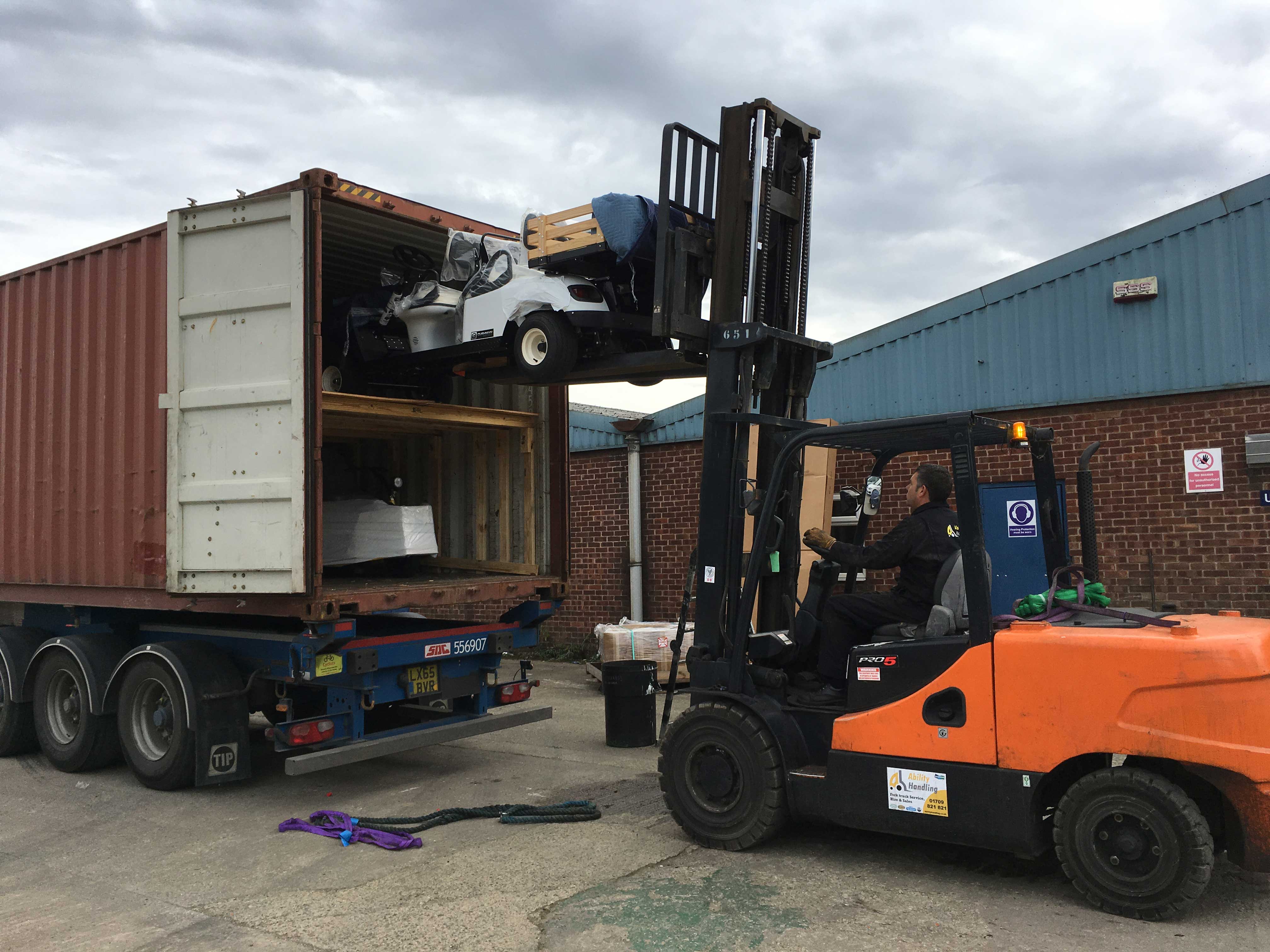 Some of this delivery will be used to fulfil recent orders but we also took the opportunity to increase the size of our stock holding in order to offer a wide range of Cushman 2018 models from stock and these vehicles are now available for immediate sale. In addition, as we like to be able to offer our customers a hands-on experience before they commit to hire or purchase, some of these machines will be allocated to our demonstration fleet.
The delivery was excitedly received and includes an array of vehicles from the Cushman range including:
All of the new vehicles are designed to be extremely versatile and there are several ways in which they can be customised to suit bespoke applications. Our dedicated, state-of-the-art workshop is fully equipped to handle such customisation, which includes full weather cabs among many other options.

In addition to the full-purchase option available from Ability Handling, we also provide a number of flexible finance options for hire on both short and long term agreements. All servicing and maintenance is included in a single, affordable weekly or monthly package to suit your budget.
If you would like further information on any of the electric vehicles we supply please contact Ability Handling on 01709 821821