To get away from the winter blues one of our new Cushman Electric Hauler 800E decided to go live in one of the most picturesque parts of the country. Manleigh Park in Combe Martin, North Devon, provides relaxing holiday accommodation in lodges, chalets and static caravans for those who just want to get away from it all.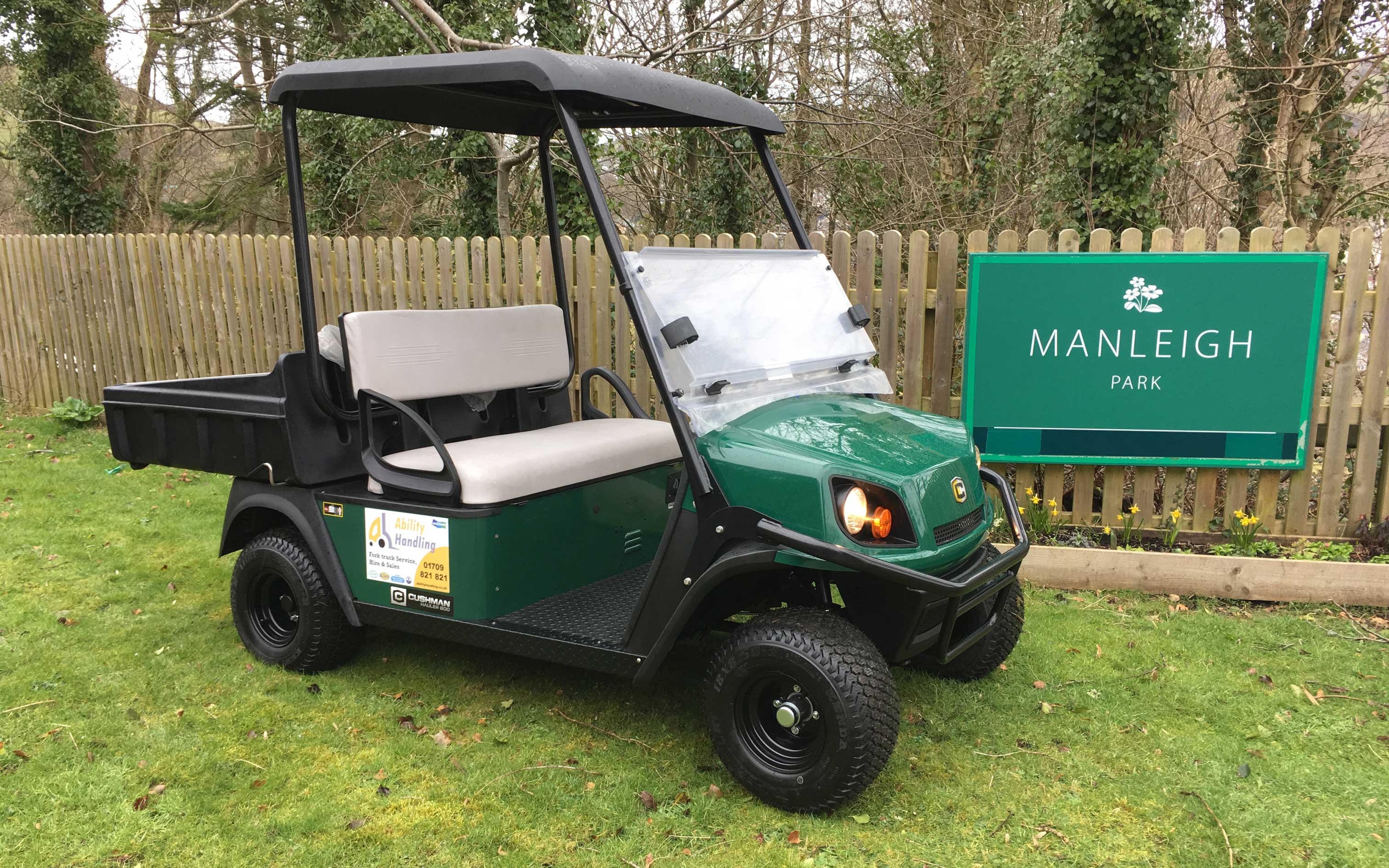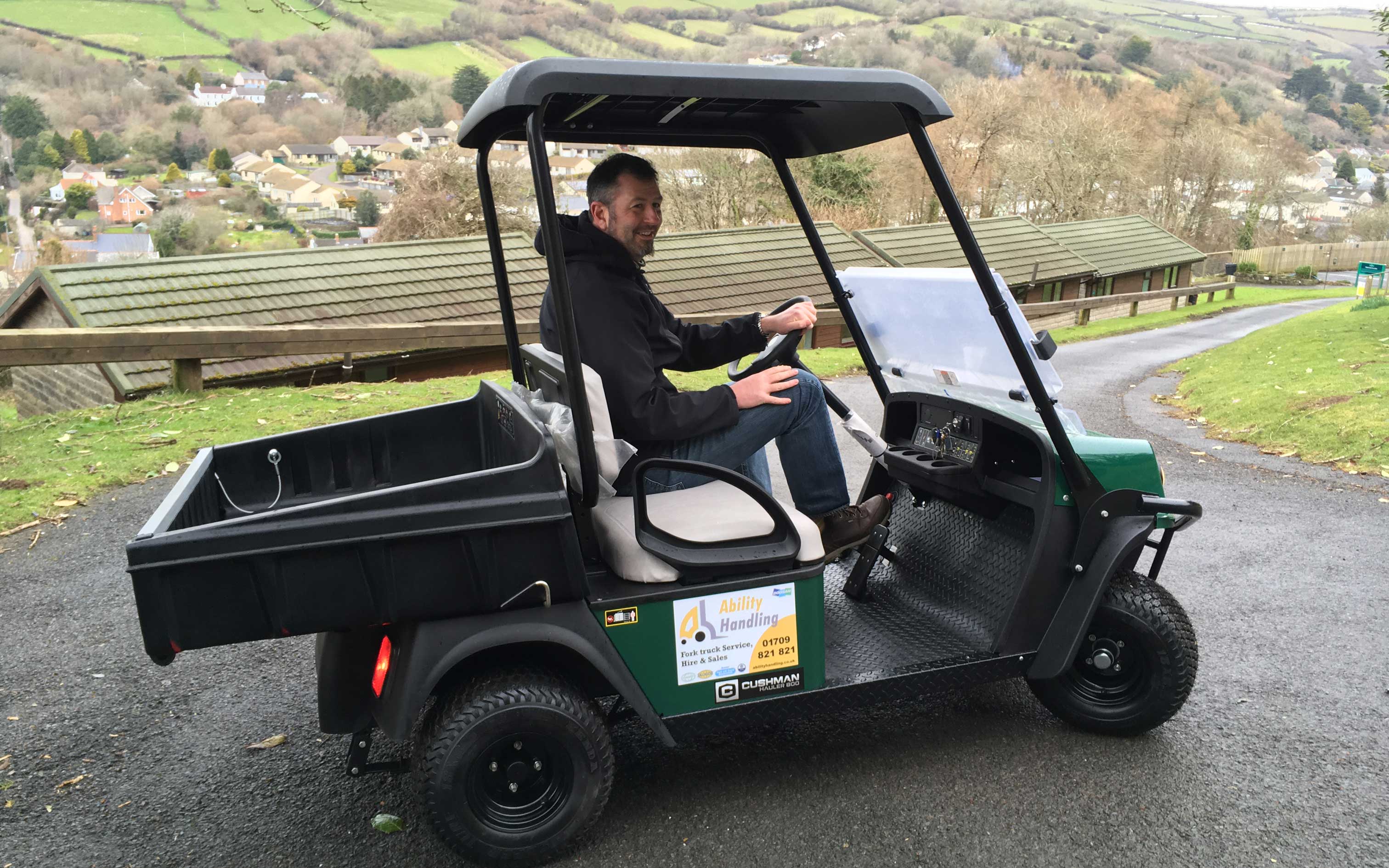 Steve Whitehead, the owner of Manleigh Park, contacted Ability Handling to see if we had a vehicle to travel up and down the challenging slopes to support domestic duties and garden services around the site. We were only too happy to help as we have equipment in stock for trial or demonstration to prove such a point to our customers anywhere in the UK.
We delivered a new machine to site and it immediately proved itself by successfully operating up and down the steep inclines and proved manoeuvrable enough to work in every corner of the site. The Hauler 800E we supplied was fitted with a 48v battery pack and charger, plastic tipping load bed, black roof canopy, split windscreen and full lighting kit.
Steve was delighted with his vehicle and could instantly see the benefits of having a powerful vehicle like the Hauler 800E to assist in laundry and domestic services, estates & ground-care management. The vehicle also provides an ideal form of transport to clients who need help with their luggage to make their stay more enjoyable.
In addition to supplying machines from stock, Ability Handling also offer a number of financial options to assist our customers with flexible finance deals including short term and long term contract hire deals where all the service and maintenance packages are included in the weekly rental.
If you would like further information on any of the electric vehicles we supply please contact Ability Handling today!