When leading County Durham based staircase manufacturer Theresa Spinks decided to replace their ageing Atlet forklift at Stair Parts Direct, they contacted Ability Handling to enquire about a Combilift machine.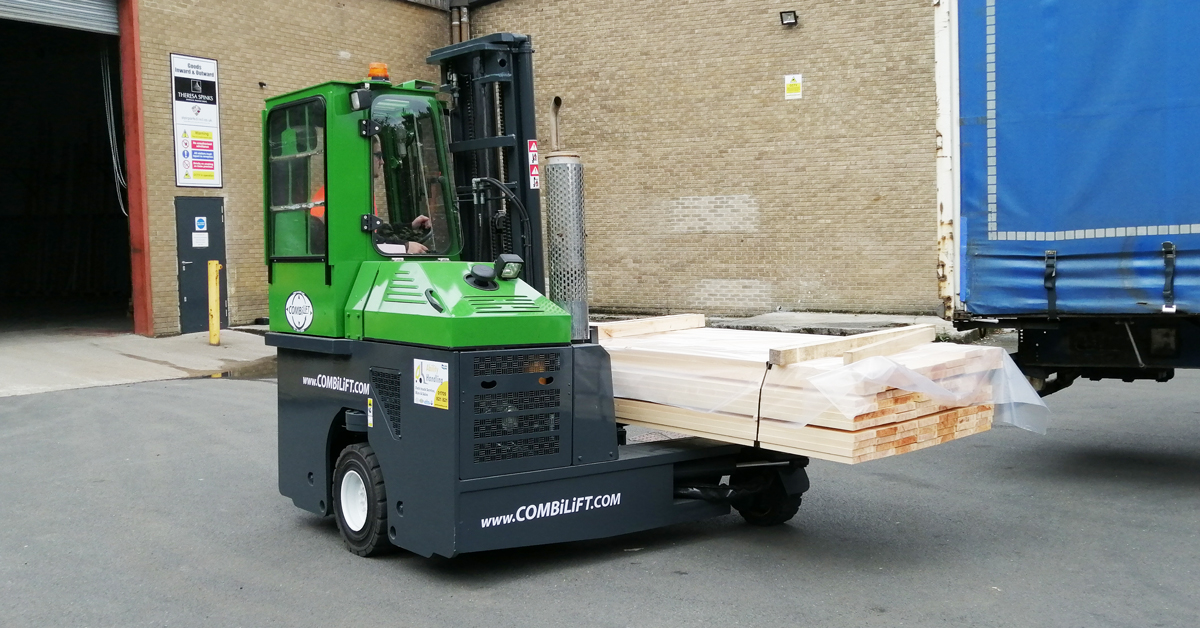 As the north's leading Combilift specialist we are able to offer both new and used machines in a variety of specifications but the first priority was to complete a site survey and establish the working environment. Following the demonstration of a new machine it quickly became apparent that with the COVID-19 crisis escalating, prudence was the order of the day so attention focused on finding a used machine from our extensive stock.
Now the C3000 model they required is a relatively rare beast, with the four tonne variant being by far the most popular choice; however, by chance, one of our customers had recently taken delivery of a new machine and their old one was awaiting refurbishment, a heavenly result indeed. Thanks to a fantastic effort by the skeleton staff we had working at the time, we were able to complete the refurbishment and deliver to site in double quick time.
Sadly, due to the social distancing requirements in force at the time of delivery we were unable to get any photos of the machine on site and therefore we were over the moon when a delighted Cameron Clark of Theresa Spinks sent us this great photo of the machine in action at their County Durham site.
If you are looking for a new or used Combilift then please contact Ability Handling for unrivalled stock and expertise in the North of England.