Is it going to be a white Christmas this year? It certainly is at Ability Handling, as we introduce a new range of white tugs and cleaning machines especially designed for hospitals and other medical facilities!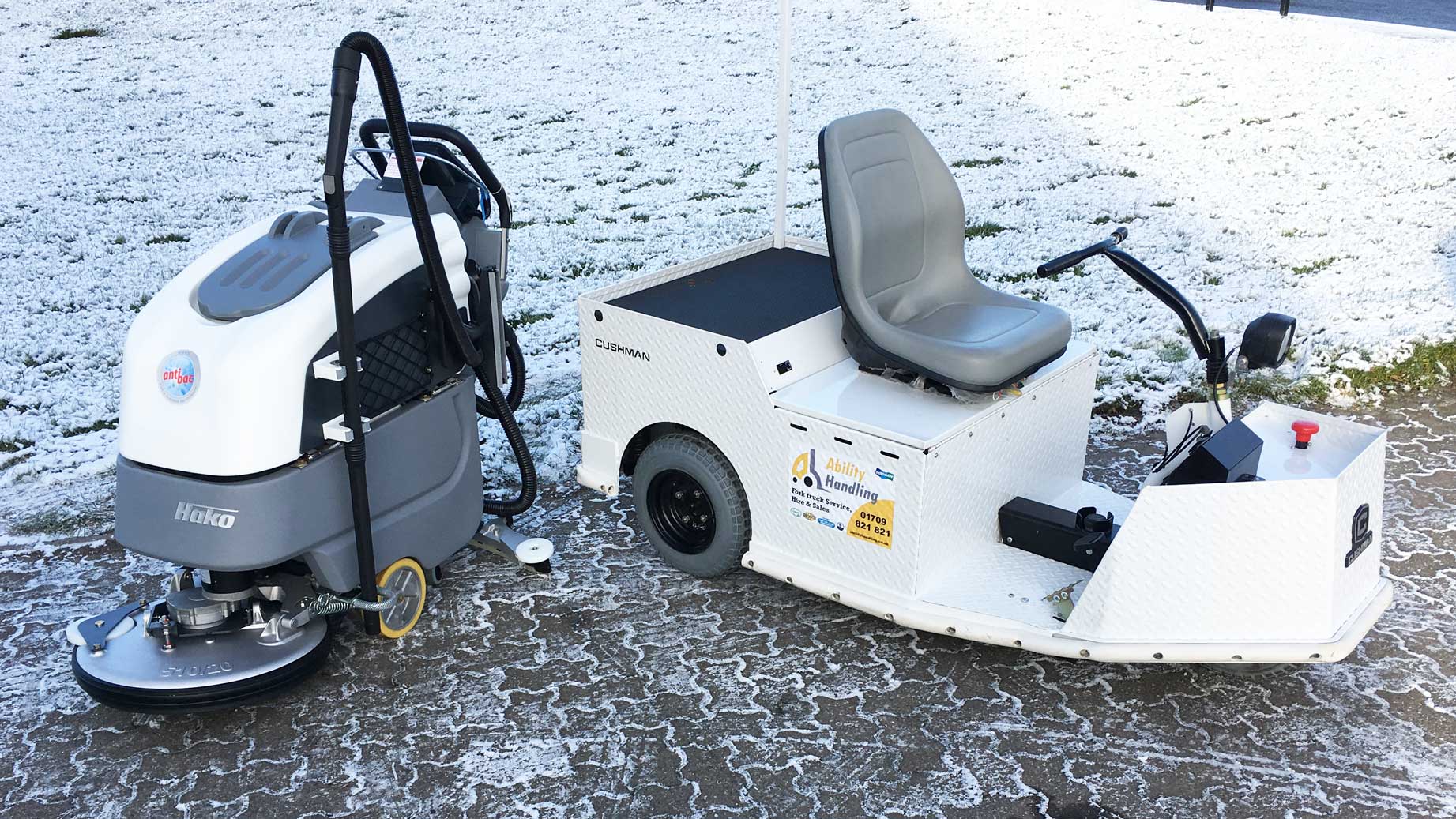 Ability Handling are proud to offer an exciting new range of machinery designed to accommodate the unique demands of medical facilities. The new range brings a host of benefits to the operator and have been specifically designed to cope with the heavy workload that hospitals, clinics, care homes and health centres have to deal with.
The new white range of electric tugs are specifically configured to operate safely and efficiently in a hospital environment with features including heavy duty sealed batteries, non-marking cushion tyres, on-board charger, all round protective non-marking bumpers, headlight and flashing beacon.
The benefits of this specification includes long operating intervals between charges, elimination of battery maintenance, wall socket charging, no black rubber tyre marks and no wall damage or scuff marks. Coupled with their inherent simple operation and rugged design, these machines are perfect for even the toughest of duties.
Ability Handling are also now the exclusive UK distributors for the revolutionary Hako healthcare range of cleaning machines. Supplied in a hospital friendly white colour to differentiate them from their industrial counterparts, all the machines in this range incorporate the innovative 'Hako-AntiBac' infection prevention system as standard.
Featuring additional noise insulation for quiet operation in sensitive areas, all models are fully equipped with a complete on-board wet vac system and associated tools to ensure all detail cleaning can be carried out with a single machine.
As well as being able to supply these machines from stock, Ability Handling offer a number of financial options to assist hospital boards and trusts working on tight budgets. Of growing popularity is our short and long term hire packages which include all service and repair in a simple monthly rental charge.
If you would like further information on our new white range of tugs or cleaning machines please do not hesitate to contact us.