Ability Handling is delighted to have received a Special Recognition Award from Combilift for our exceptional sales performance in 2018. While just missing out on the generic awards, Combilift were keen to recognise the remarkable team result of Mike Townsend, Jim Quinn and Chris Hall to achieve our best ever annual sales of Combilift products.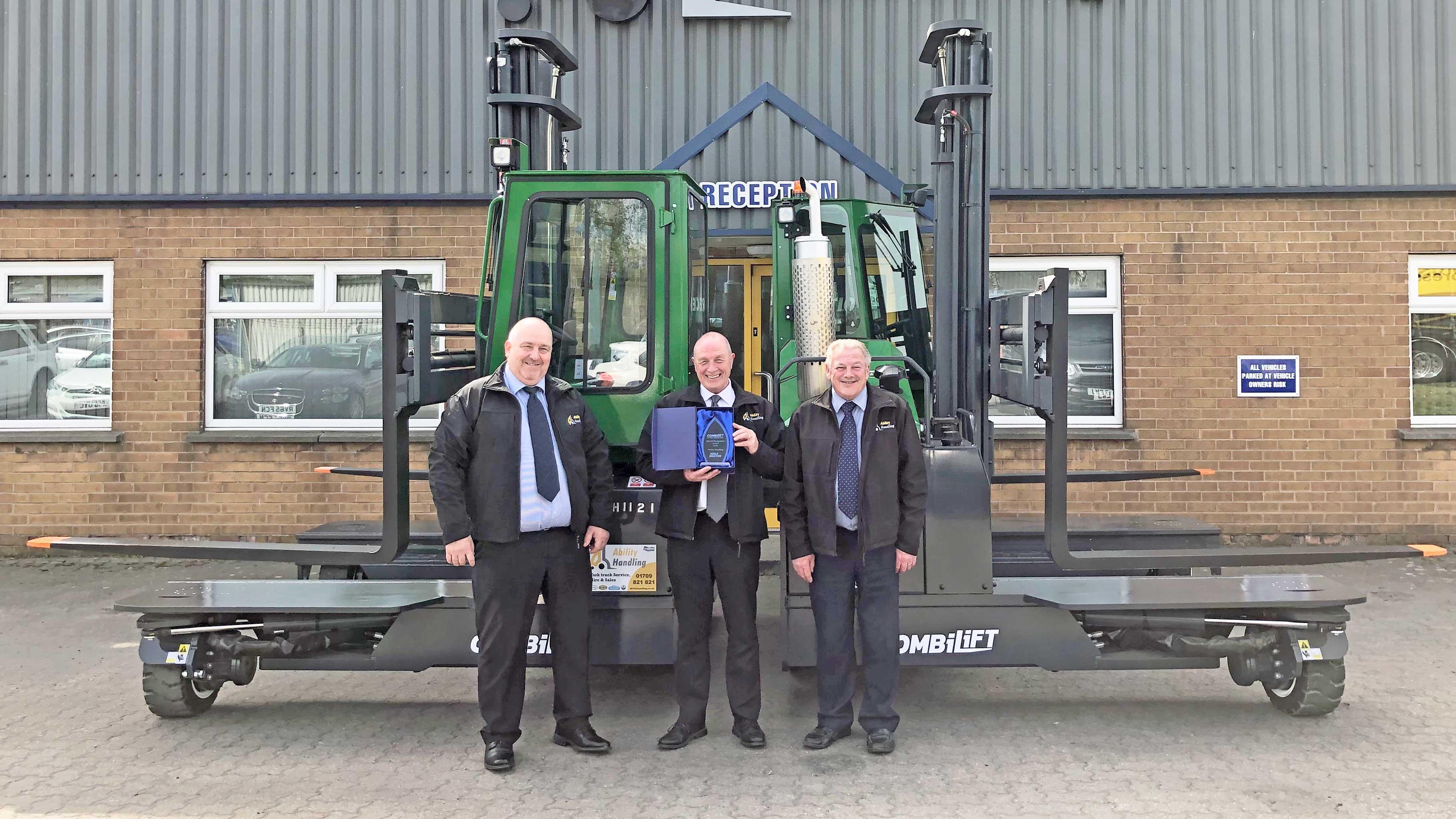 Still a family owned business and currently celebrating 30 years of trading, Ability Handling was one of the first Combilift dealers to be appointed in the UK and we have been champions of the innovative 4-way steer machines ever since. With our own large hire fleet of both Combilift and Aisle-Master machines plus Combilift trained service engineers, we are able to provide unrivalled support for all operators of these industry leading machines.
From their early beginnings for long load applications, Combilift machines are fast becoming mainstream products with many of our customers now opting for a mix of these once specialist trucks to operate alongside traditional counter-balance forklift trucks. This is due to Combilift's ever expanding range of products that now includes side-loaders, pedestrian stackers and articulated narrow aisle trucks in addition to the original range of 4-way steer machines.
Specifying and making best use of these sophisticated machines requires specialist knowledge and with over 100 years of materials handling equipment experience between them, Mike, Jim and Chris work together to ensure we offer all our customers the best possible solution for their operation.
If you want the right machine for your job, on a cost effective finance package and with unrivalled after-sales support then contact Mike, Jim or Chris today!