North Nottinghamshire based fabrications company Fabrikat have recently taken delivery of the final three Doosan D25S-5 trucks of a seven truck order with Ability Handling. Formed in 1985,­ Fabrikat specialise in the design and manufacture of street lighting columns, guardrails and other specialised engineering products.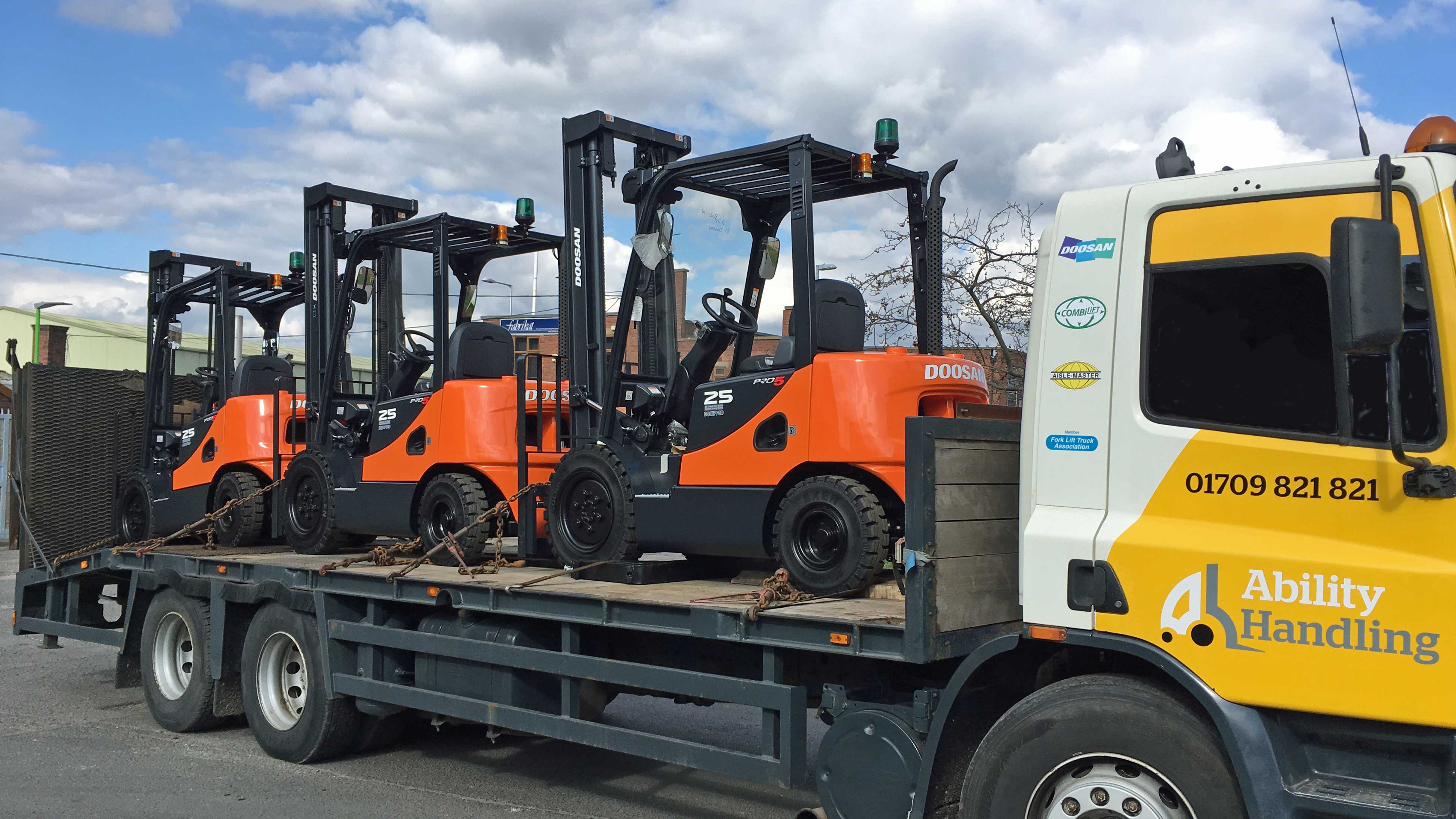 The trucks are required to work close to personnel in a very busy fabrication facility with long awkward loads, so safety and accuracy is key to the operation. The Doosan D25S-5 is fitted with numerous safety devices including the 'Operator Sensing System' which avoids any unintended movement of the truck when the driver is not seated, seatbelt warning device to ensure the seat belt is worn when driving, and extra front and rear lighting so the driver can see, and the truck be seen, throughout the plant.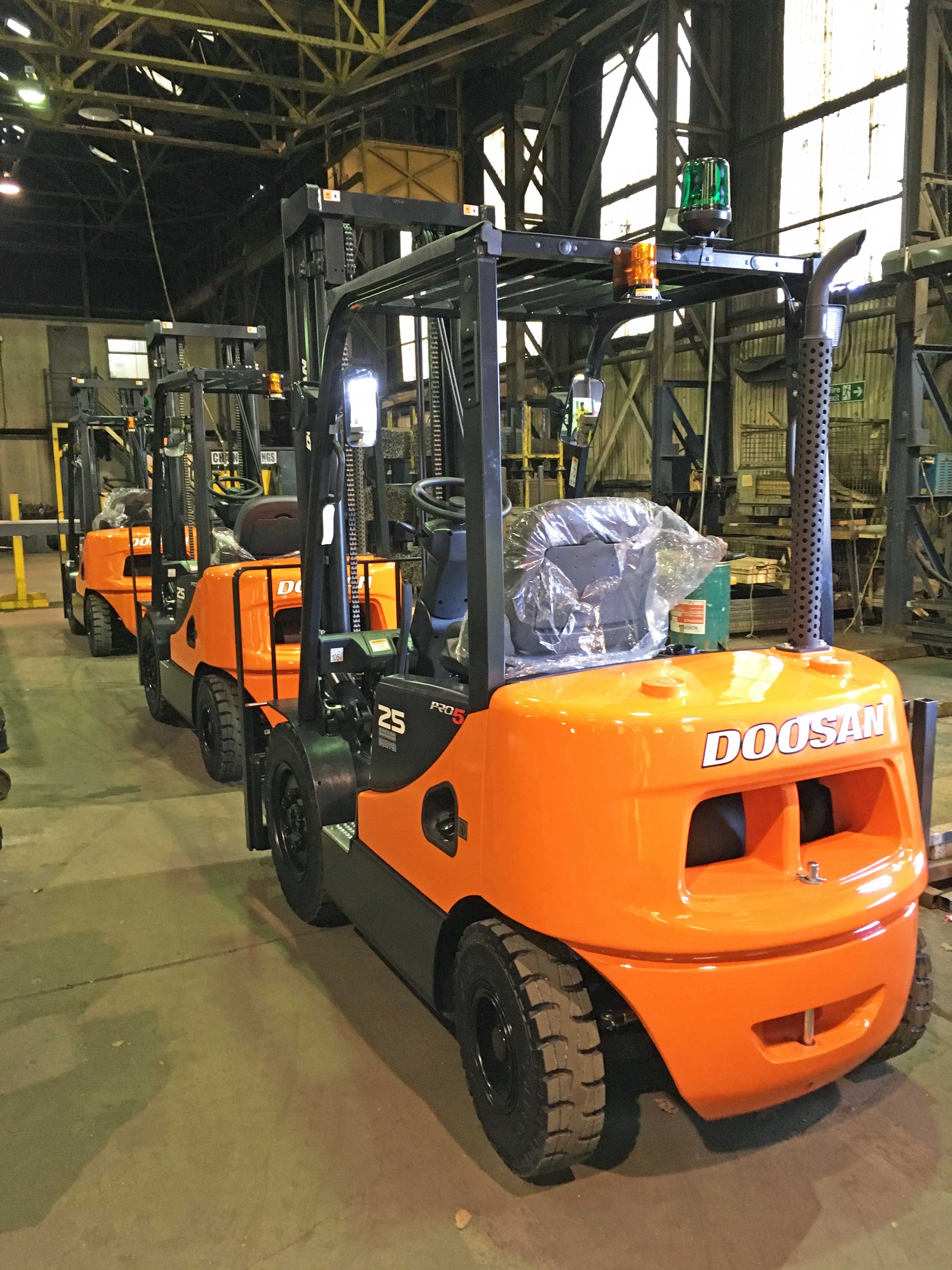 When handling long and awkward loads, especially steel tubes, the forklift must have a precise and smooth transmission to allow safe operation around the site. The Doosan D25S-5 has a power reversal transmission which provides smooth forward and reverse direction changes which is ideal for this application. With maintenance free oil cooled disc brakes fitted as standard, the improvement in performance, productivity and lowering of operational costs was the perfect result for Fabrikat.
With all the new Doosan trucks now on site, the operators have found the spacious cabin and increased visibility far superior to anything they have driven before. Easy to use, feeling in control and a pleasure to operate was the message from the most experienced drivers. Supplied with a 5 year manufacturer's warranty and service support by Ability Handling, the new Doosan fleet will give Fabrikat the durable, dependable and operator friendly forklift fleet to support their business for many years to come.
For more information please see the Doosan forklift range on our website or contact us today.