With climate change now at the top of the news, many companies are considering moving to electric fork lift trucks and one of our latest customers to make the move is a Rotherham based fire equipment distributor who has just completed the change from LPG to electric with the delivery of a new Doosan B20X-7 truck.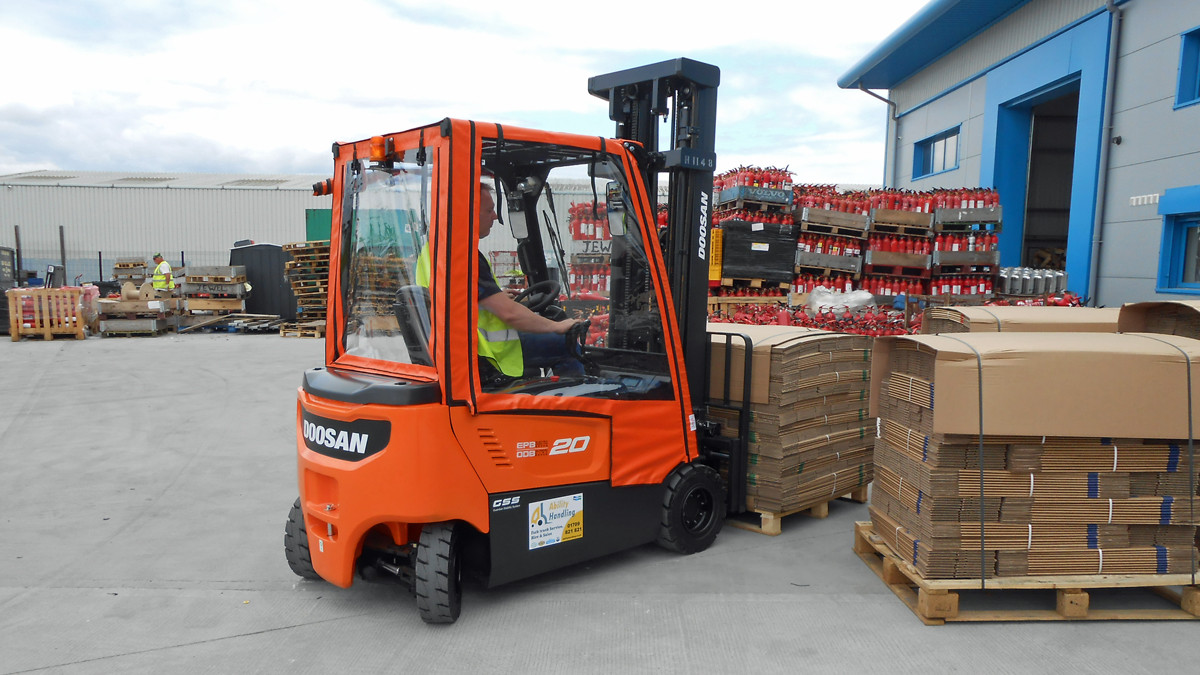 Previously operating LPG counterbalance trucks for yard work and electric reach trucks in the warehouse, the company has now upgraded to a Doosan electric counterbalance for the yard work and an electric Aislemaster articulating truck for the warehouse. The major benefit of this combination is that both machines are capable of working indoors or outdoors so it provides both operational flexibility and backup if a machine is down for maintenance or charging.
With the move to a new larger warehouse prompting a review of their materials handling requirements, the company were able to design the warehouse racking to utilise the narrow aisle operation of the Aislemaster machine to make maximum use of the space available for goods storage. Meanwhile, the new Doosan B20X-7 features a waterproof drive train and weather guard cab for when it is unloading lorries in the yard.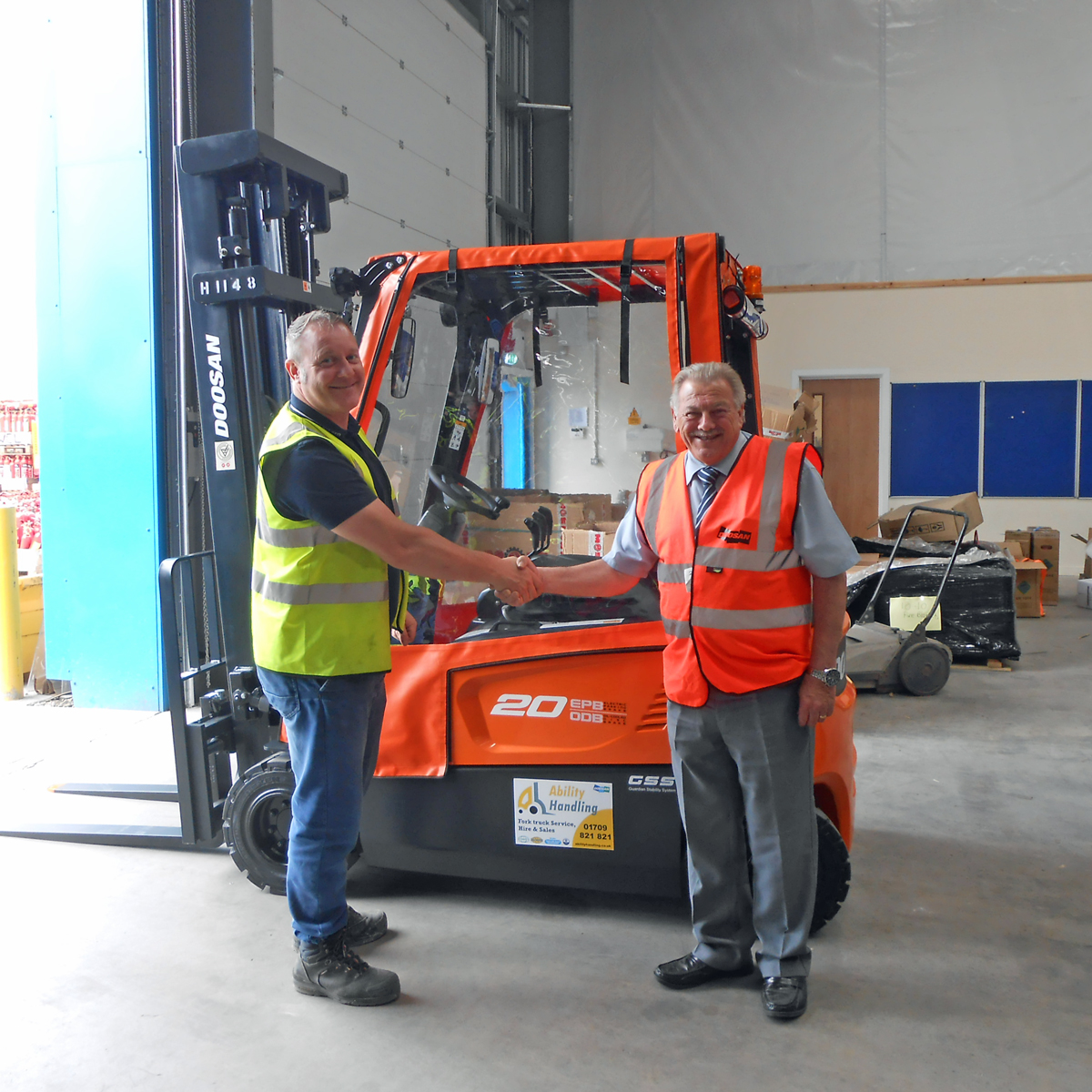 This truck pairing has eliminated the need for a third machine and significantly reduced costs through minimal capital outlay, fewer dedicated drivers and the inherent lower running costs of electric over LPG. With Ability Handling always having comparable trucks available for hire, the company also has the assurance that additional machines are always available to cover at busy times. Because of the savings that can be achieved, this combination of machines is fast becoming the preferred configuration for many of our customers.
If you want to benefit from the electric revolution then contact us today for a no-obligation survey.