When Jamie Scott, Sales Director of Foregale Ltd, took delivery of a new Doosan D50SC-7, it joined his D33S-7 and D45SC-7 to make it a hat trick of Doosan's on their Liversedge site. Delighted with his new machine, Jamie was only too pleased to line up his fleet for the camera of our Business Development Manager Jim Quinn.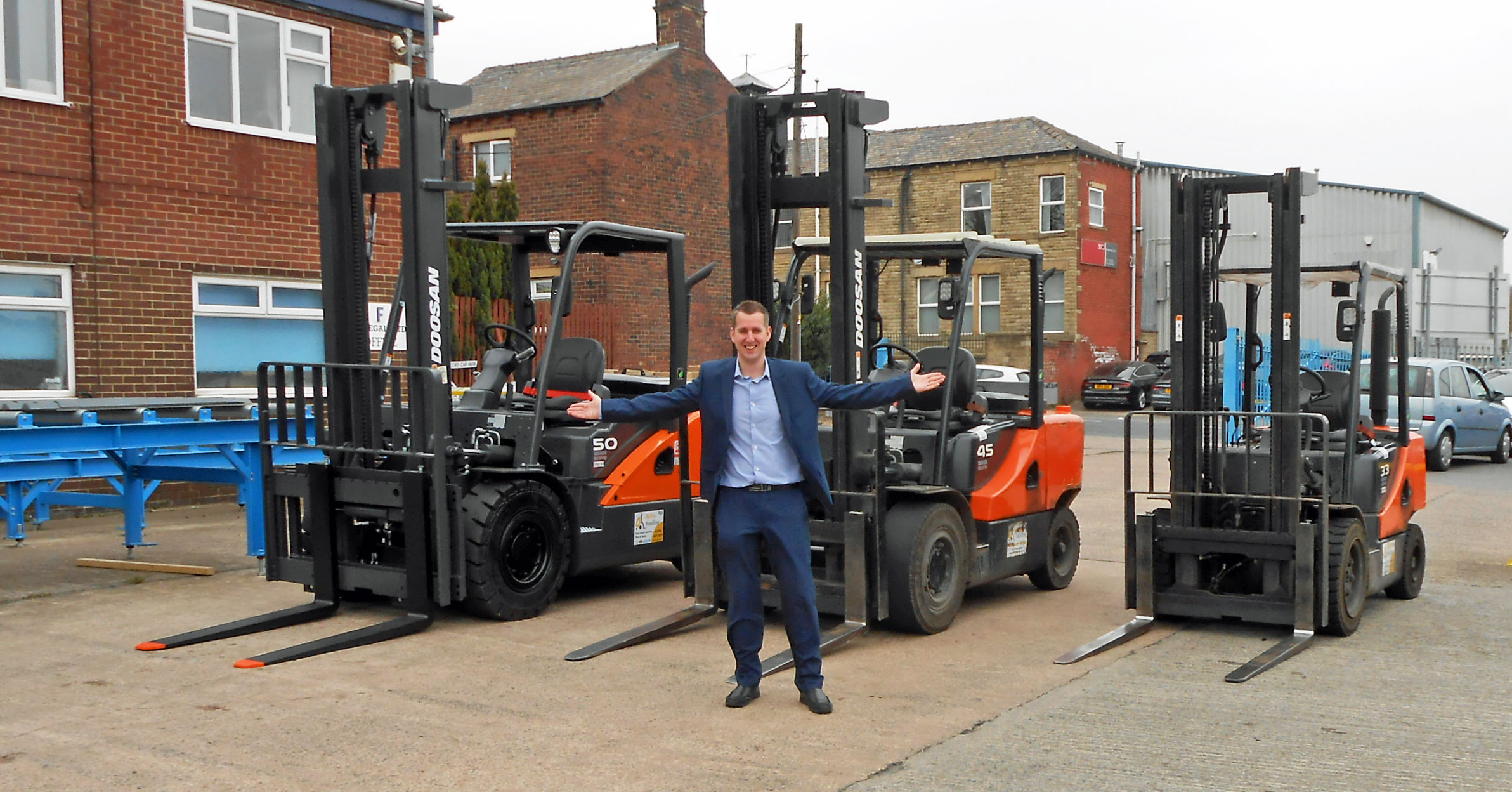 Foregale Ltd was established in 1981 and supply roofing and reinforcement products to the building trade and construction industry. Since then, the company has gone from strength to strength and for over 35 years has continued to provide trade customers with first class products and service.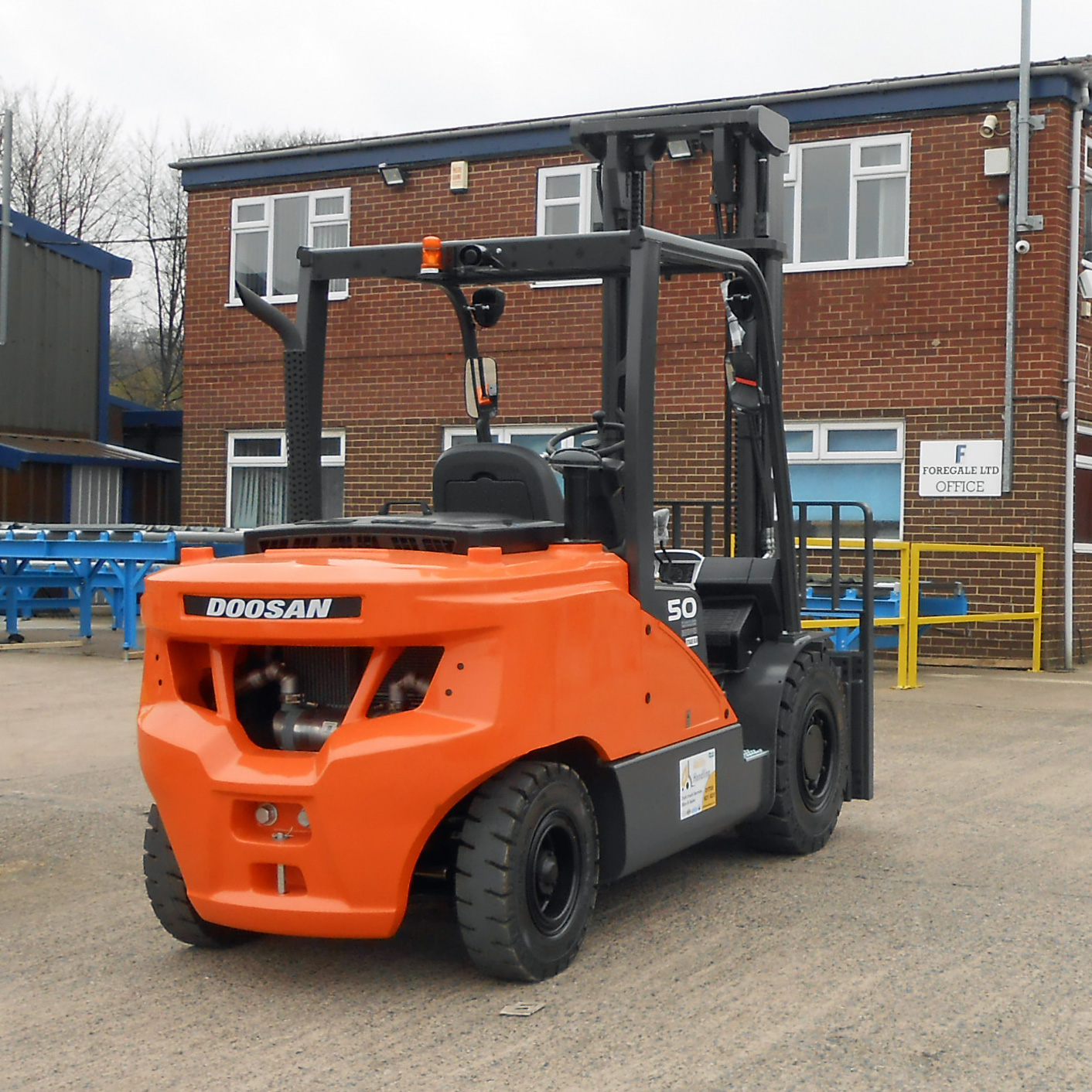 Foregale purchased their first Doosan machine, a D45SC-7, in 2015 and key to their decision was the new G2 engine that eliminates the need for a conventional Diesel Particulate Filter (DPF) to meet the Euro IV emission standard. The engine features an advanced fuel injection system that not only reduces emissions but also improves low-end torque and produces less noise and vibration than its predecessor to help minimise driver fatigue.
All three machines at Foregale's Liversedge site are now the latest seven series machines to ensure many years of economical and reliable service. While benefitting from the advanced technology of the G2 engine, these latest generation trucks still retain the rugged construction of their predecessors that relies on excessive ballast for stability rather than electronic overrides.
Ability Handling are one of the leading independent Doosan forklift dealers in the UK and are able to supply both new and used trucks from stock. Our expert team provide clear, relevant advice on choosing the best model for any given situation and always deliver the most professional customer service.
Find out more about Doosan forklift trucks on our website or contact us today.