Ability Handling recently supplied another multi-truck Doosan forklift fleet for a long standing customer, this time to a leading Yorkshire based plant hire company who last extended their fleet back in 2014.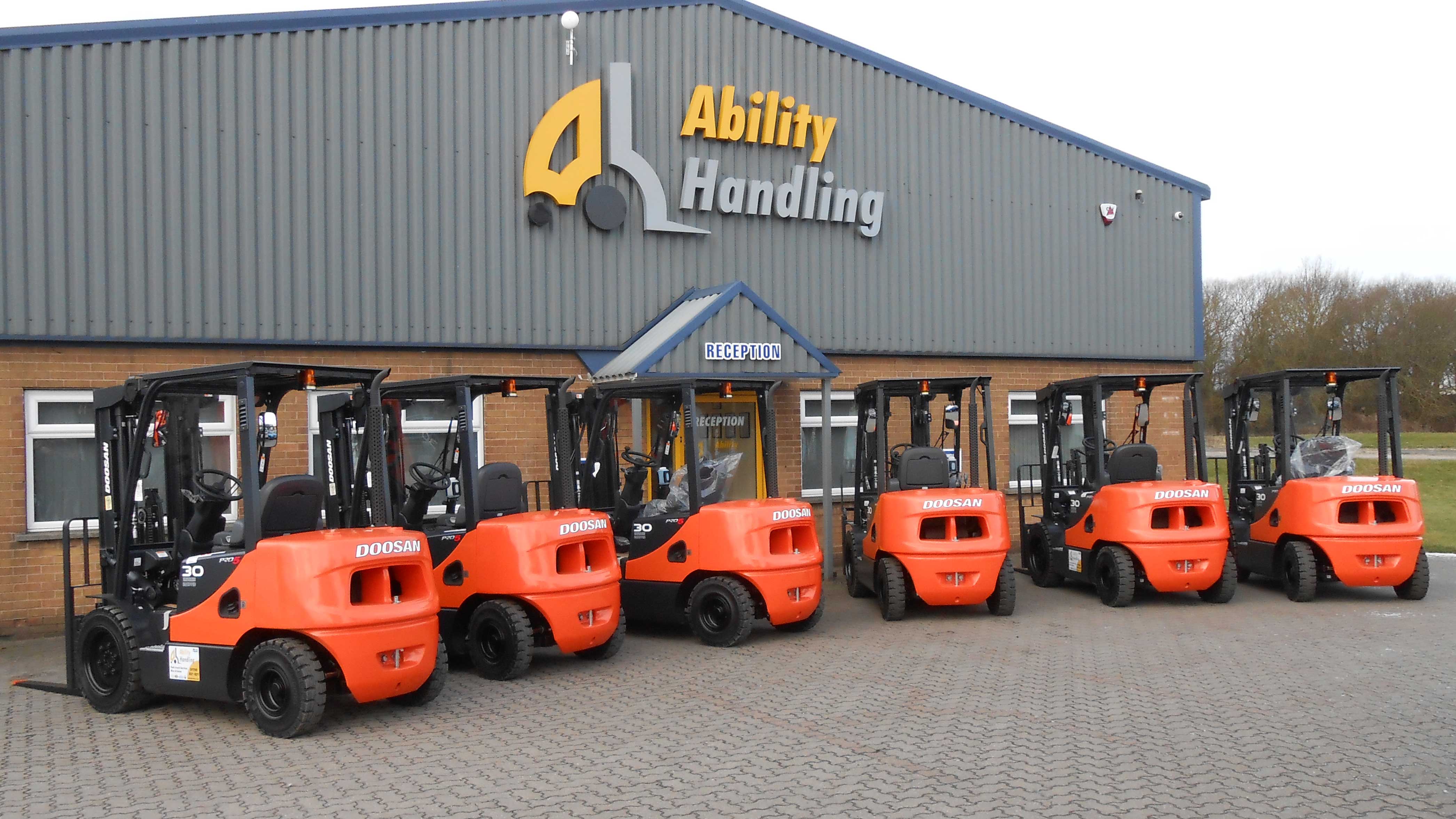 Company director Mark said that he was 'delighted' to take delivery of six new Doosan D30S-5 forklifts to complement the company's existing fleet, which consists of a versatile mix of Doosan trucks including the popular D25, D30 and D35 models. To maintain flexibility, the new machines are fitted with triple full free lift masts, fork positioners and a variety of weather protection options ranging from front screen with wiper through to full 'Weatherguard' cabs.
As a long time Doosan operator of both forklifts and construction equipment, Mark was well aware of the rugged and reliable design of the Doosan machines. He was particularly impressed with the oil cooled disc brake system that is fitted to the Doosan trucks; this innovative arrangement means that the braking system is fully sealed, preventing any contamination and subsequent malfunction.
On making the decision to expand his fleet Mark headed straight back to us here at Ability Handling and after reviewing all the options he increased his order to six trucks based on the 'very competitive' package we were able to put together. This latest acquisition brings the company's total fleet size to thirteen machines.
Mark further commented about the ongoing and increasing success of his business. On placing his order he said, "2018 has proved to be a good start to the year after a record of 230 various pieces of plant equipment booked out within the first 4 days of January alone – a great indicator for the strength of the local economy!"
For the best deals on Doosan forklift trucks contact the team at Ability Handling today!