With the huge amount of supermarkets, cafes and restaurants on our streets, it can be easy to forget that the supply and distribution of food actually represents some incredibly complicated and challenging logistics. A fast-growing South Yorkshire catering supplies company recently got in touch with Ability Handling to get our expert advice on how they could make their storage and handling more efficient.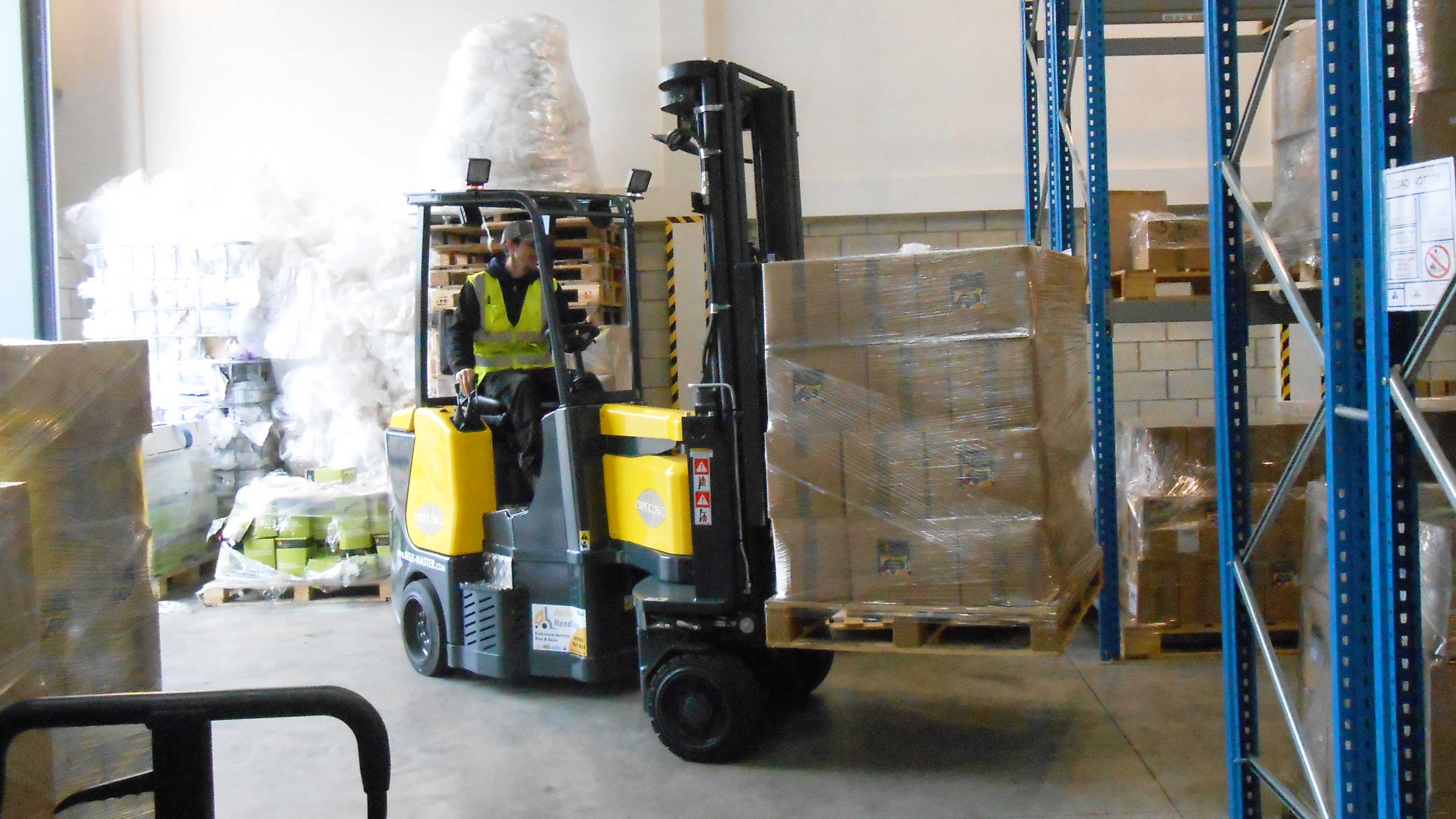 The company has experienced rapid growth since it was founded and this had led to Manager David Myers to seek larger premises in the Doncaster area. He got in touch to ask our advice on acquiring an additional forklift truck that would maximise the available racking space. As always in such situations, one of our experienced sales team, Mike Townsend, visited the new site to carry out a full site survey to assess requirements and make the most suitable recommendation.
After the site survey was completed and further discussions took place, it became clear that an Aisle-Master AM15E articulating forklift would be the ideal solution. This machine is well known for its reliability and is capable of working safely and efficiently in even the most confined, narrow spaces between aisles. In fact, the Aisle-Master AM15E is so versatile it can be used both inside and outside the warehouse, eliminating the need for two separate trucks and providing an instant cost saving before it even turns a wheel!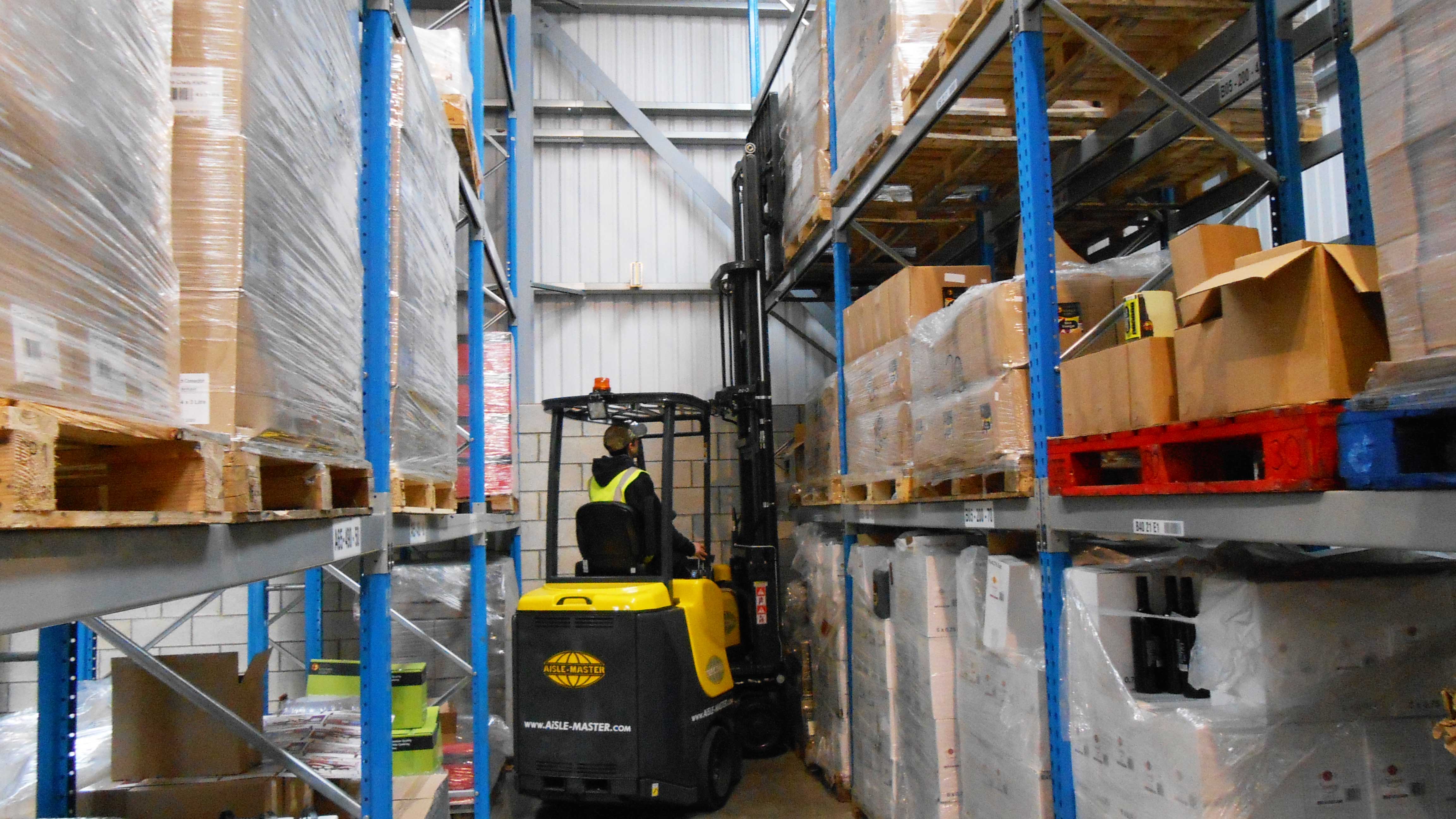 David was highly delighted with the advice he received and couldn't wait to take delivery to put the new machine into action. His warehouse operative who put the new Aisle-Master through its paces was also equally delighted and the AM15E is now a critical piece of equipment in the daily operation of the business.
Aisle-Master trucks have more than earned their title, bringing safe, versatile and compact handling solutions to thousands of warehouse operations all over the world. Ability Handling are proud to be one of the longest standing UK distributors of the award winning range and our team can always offer independent advice on making the right choice of machine for your business.
Browse our Aisle-Master range NOW or get in touch with our team for further information and advice.