Combi-4WSL
Available with 5t and 6t load capacities, the Combi-4WSL was developed for operations that require reliable, robust and fast operation when moving product across extensive sites and offers considerable benefits over other machines on the market.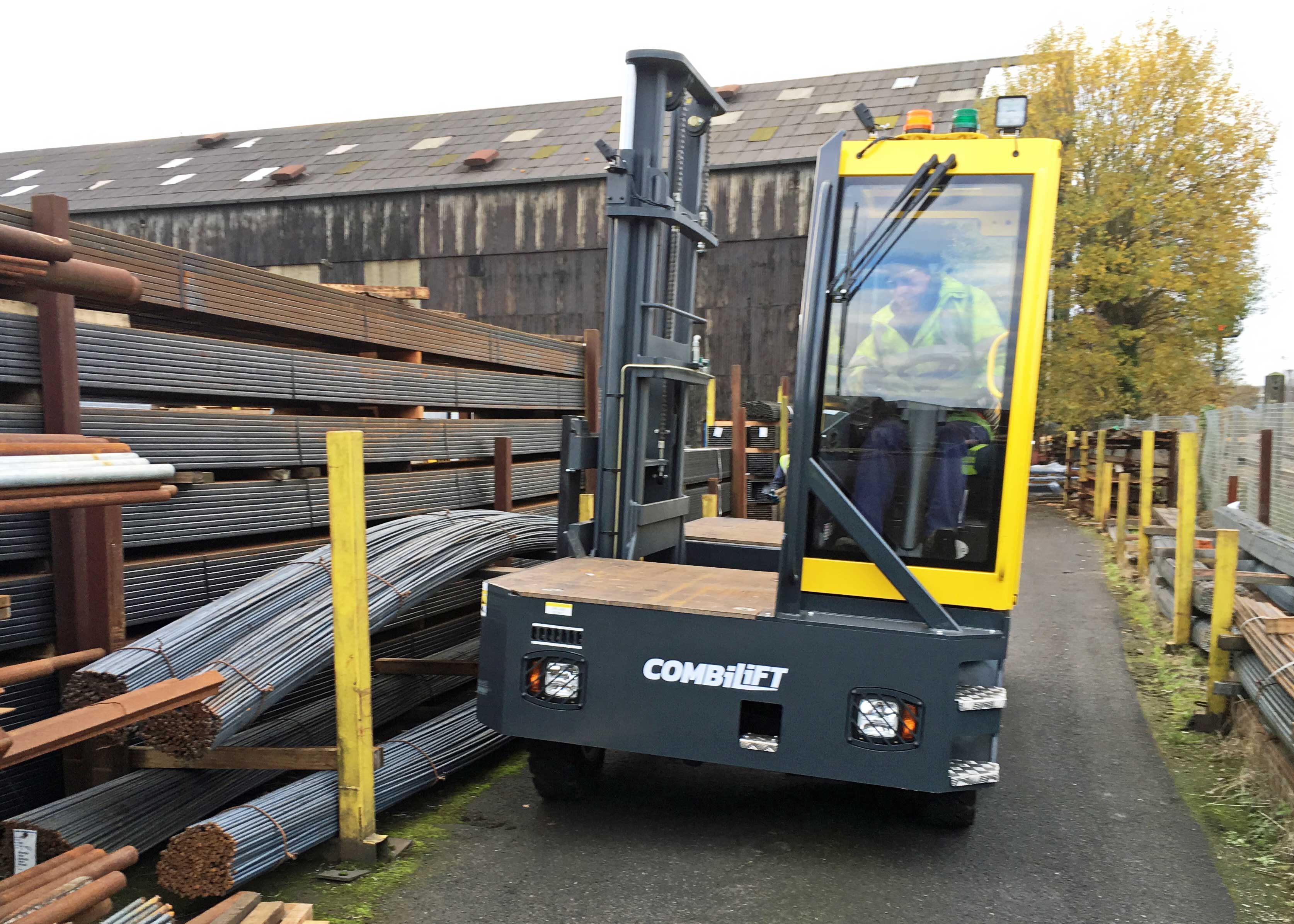 Overheating during prolonged operation is a common problem with many sideloaders but the JCB differential axle technology incorporated in these models counteracts any risk of this. Furthermore, the ultra-clean Deutz engine without DPF reduces maintenance costs, reduces fuel consumption and ensures cleaner emissions.
COMFORTABLE & FEATURE RICH
Drivers can be assured of a comfortable ride throughout their shift thanks to the spacious cab with deep suspension seat and an adjustable steering column.
Features such as the rubber mounted cab, all-wheel hydrostatic drive, load sensing steering, plus of course a choice of customised options such as reverse cab position or front access cab enable you to tailor your Combi-4WSL to exact requirements.
ENGINEERED TO BE YOUR IDEAL FORKLIFT
Combilift knows that the material handling challenges faced can vary greatly, from warehouse to the most specialised applications. Combilift takes pride in the fact we offer the widest range of customisation. From lifting attachments, engine technology to forklift configuration and lifting capacity, Combilift will build exactly the right handling solution for you.