Combi-MR
Combilift's Multi-directional stand-on reach truck which offers superb manoeuvrability and safety in the tightest working conditions.­ This compact truck features one rear wheel drive with a large rubber tyre and 360° steering rotation giving the Combi-MR the ability to drive across various surfaces.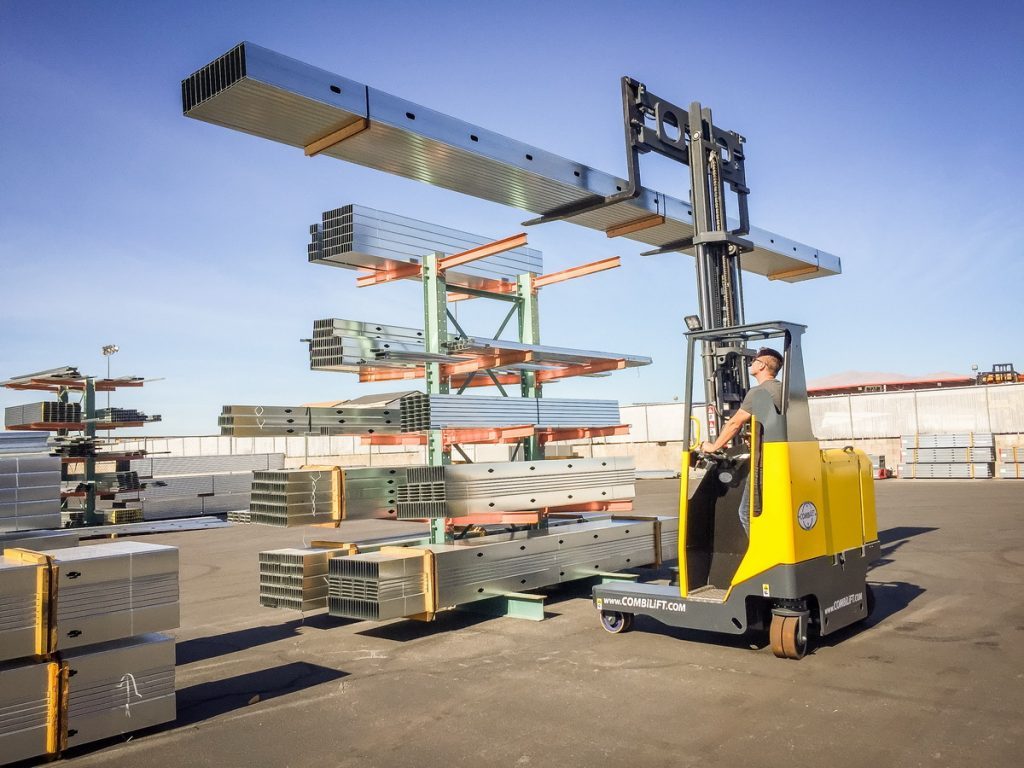 The Combi-MR features a cab that provides excellent ease of access aiding in quick and efficient picking by the driver. The multi-functional controlled joystick allows the operator to smoothly change direction and travel speed, in addition to full control of all the hydraulic functions. This contributes to faster procedures for manufacturing distribution and logistics operations.
FEATURES
Standing Operator Over-Head Guard
Multi-Direction Operation
AC Electric Steering
AC Motor Technology
Multi-Function Joystick
Optional Integrated Hydraulic Fork Position
Stand and Sit Down versions available.
ENGINEERED TO BE YOUR IDEAL FORKLIFT
Combilift knows that the material handling challenges faced can vary greatly, from warehouse to the most specialised applications. Combilift takes pride in the fact we offer the widest range of customisation. From lifting attachments, engine technology to forklift configuration and lifting capacity, Combilift will build exactly the right handling solution for you.