Working with Ability Handling often involves a lot of travelling and those employees are provided with a vehicle to get them from A to B (and back again) with comfort and ease. We ask our employees which kind of vehicle they would like and usually get the German marque response but Andy Barlow gave us a big surprise with his request…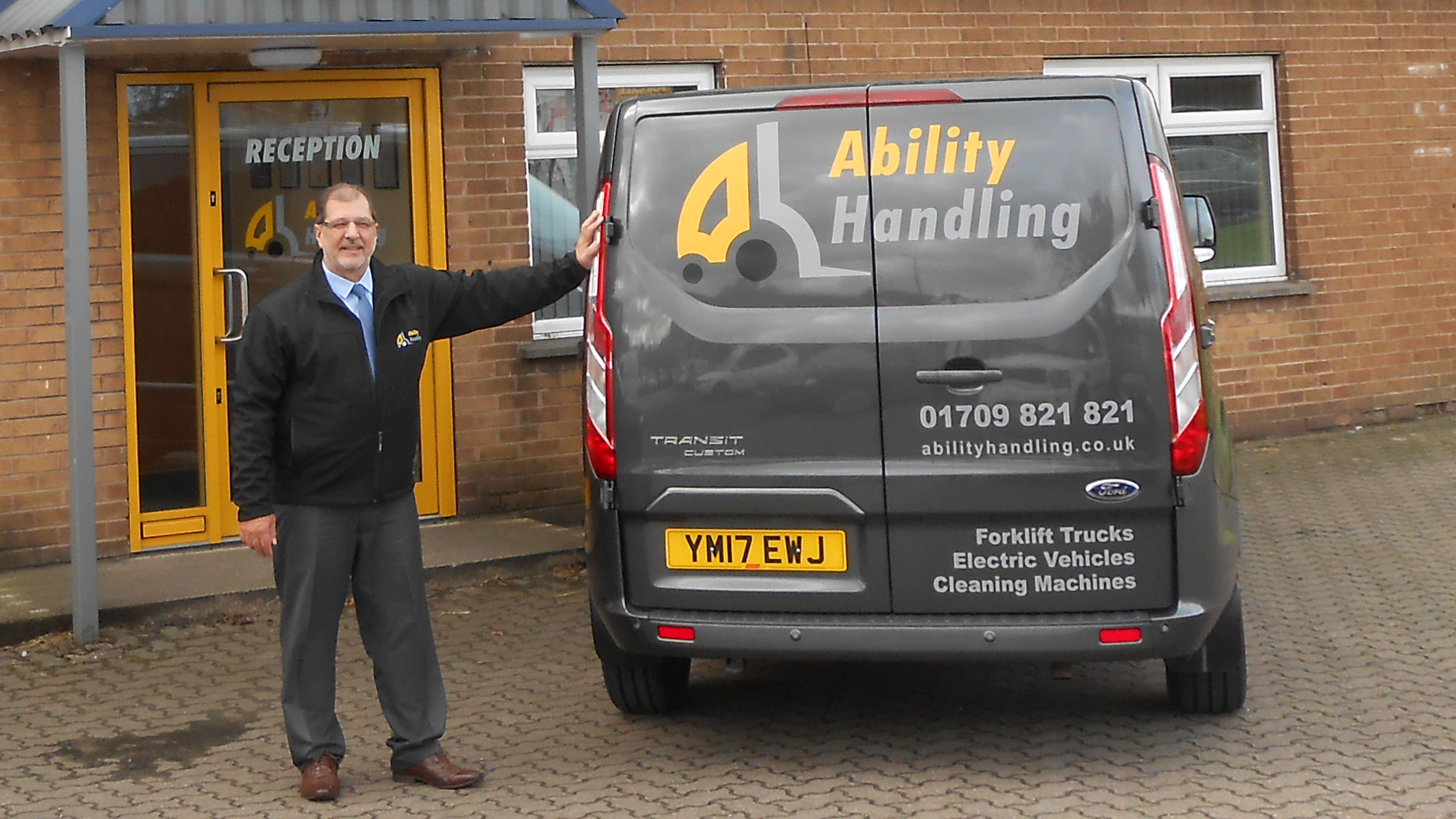 Andy joined our team at Ability Handling earlier this year and you could have knocked us down with a feather when he put in a request for a panel van. We were happy to grant his request but more than a little curious to know his reasons. Andy explained that having a van offered many benefits for both himself and the company.
After checking out a number of makes and models, Andy chose a limited edition Ford Transit which was customised with a second row of seats. It can carry more than 1 ton of payload with ease and provides room for up to 6 people, enabling Andy to ferry customers to exhibitions, demonstrations and on factory visits, as well as delivering demo machines, supplies and ancillaries.
For Andy personally, using a van significantly reduced his benefit-in-kind taxation as the VAT involved is fully reclaimable. Andy suffers from a recurring problem with his back and so the upright driving position helps to ensure that this is not affected by the many hours he spends on the road.
For Ability Handling, Andy's choice of a van helps to improve our professional image to the customer. It also allows us to advertise our brand freely and provides full utilisation of the asset. With today's focus on delivering a high level of customer service, Ability Handling once again lead the field, delivering 100% satisfaction with an enhanced image.
If you are in the market for an electric vehicle, forklift truck or cleaning machine then it could well be Andy in his customised van who comes to see you! Browse our range today and get ready to meet him!