The day-to-day logistics of running a hospital are diverse and complex, changing from moment to moment. In such a busy environment, where safety is paramount, only the very best equipment can be used and that's where Cushman electric Tugs really come into their own.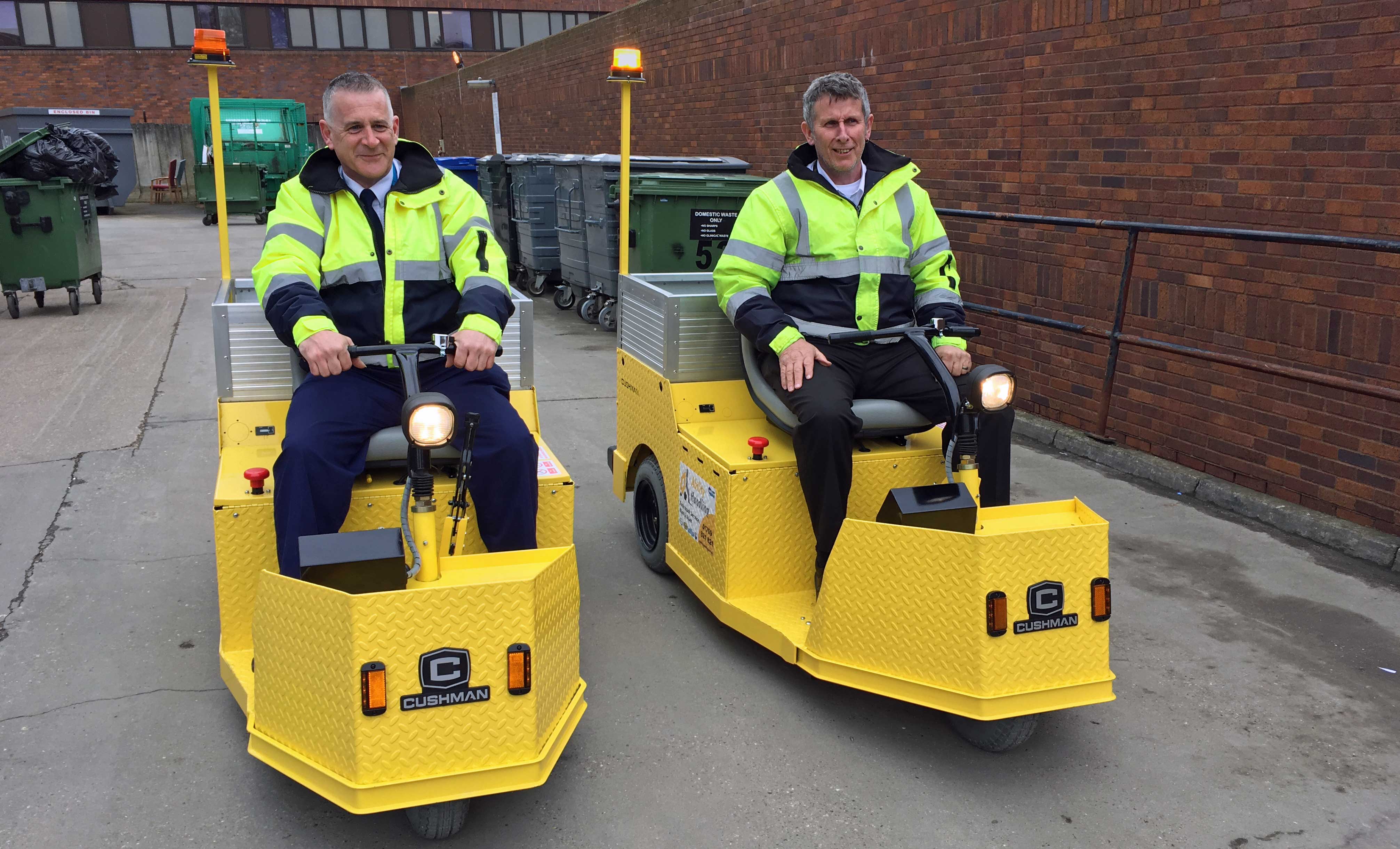 Ability Handling recently delivered two brand new Cushman electric 8K Tugs to Lincolnshire County Hospital, where they were immediately and successfully put to work on a variety of tasks. The main areas of use include towing various equipment trolleys, as well as for towing bins and trailers of laundry between different parts of the building.
There were many factors that influenced the hospital's decision to purchase from the Cushman range. As well as being particularly easy to use yet extremely powerful and safe, the Cushman electric Tug is robustly designed in order to provide an extremely long and useful service life. The three wheel design means they can be easily manoeuvred in the confines of small hospital corridors and versatile enough to meet every challenge.
Cushman electric Tugs can be easily customised and the two we recently delivered to Lincolnshire County Hospital both featured specifications individual to requirements. There was a particular emphasis put on safety as the Tugs are often required to operate in close proximity with patients and staff.
To this end, the vehicles were fitted with extra safety lights and front indicators along with a high-visibility beacon and large rubber bumpers. The vehicles also had aluminium cargo bodies and puncture-proof tyres designed to leave no marks on floors. An on-board charger ensures the machines can be charged at multiple locations.
Speedy delivery and installation were of particular importance as the equipment was to be supplied before the end of the financial year. As Ability Handling carry these machines in stock we were able to guarantee on-time delivery, even with the high number of additional modifications required. Andy McDowall, who received the equipment on behalf of the Trust, said, "they will be a valuable asset in my operation and will help to reduce costs and improve safety throughout the hospital".
Find out more about the Cushman brand of electric vehicles, check our the page on our website or get in touch with a member of our expert team.