When a Sheffield steel works requested a quote for new side-loaders it seemed a straight forward task to contact suppliers for prices, however, it soon became apparent that none of the mainstream manufacturers had a machine to meet our customer's requirements...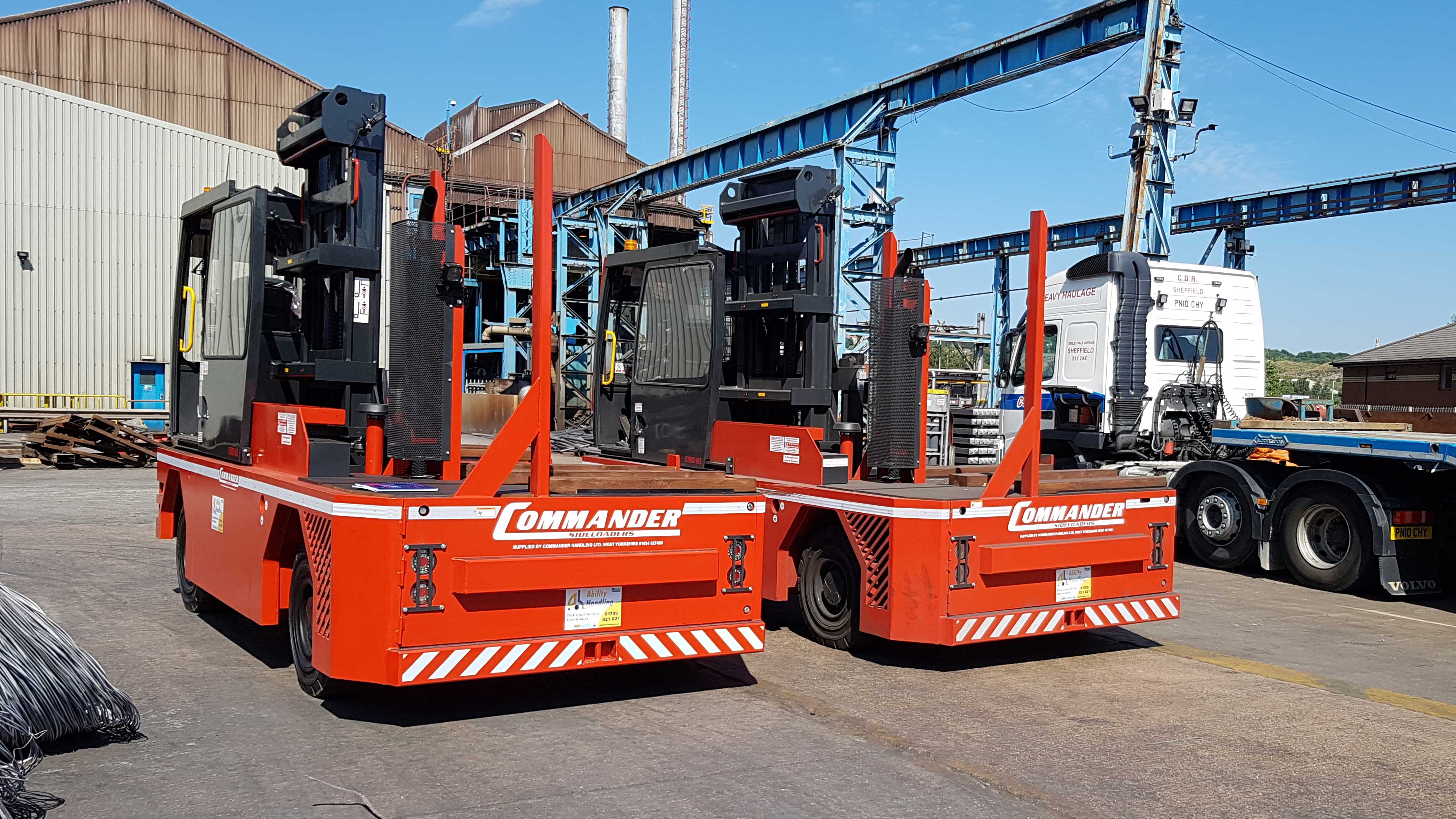 Yorkshire is known for many things; its puddings, the dales, the moors, cricket, and in many a comedy sketch, flat caps and whippets; but it also has a long association with side-loader manufacturing, so with this is mind we contacted Commander based in Wakefield to see if they were still able to build new machines.
Ideally, our customer was looking for a nine ton version of their existing VKP machine that we supplied to them over ten years ago. After discussing the required specifications and availability of parts, Commander confirmed that a new build to the upgraded specification was possible and after some negotiation we placed an order for two new machines to be built.
The advantage of custom building the machines was that we were able to meet our customer's exact requirements. When trucks have been operated in the same way for many years it can be difficult for drivers to accept new machines that do not operate in quite the same way. By building the machines from scratch we were able to replicate the traditional operating charac­te­ristics the drivers loved but still accommodate the increased workloads demanded by the modern manufacturing process.
Another benefit of these machines is that they are built from industry standard components which means engineers do not need special training or diagnostic tools in order to complete routine maintenance. This also means that parts are available independent of the manufacturer, giving the machines a much longer operational life and allows for an extended depreciation profile to reduce the monthly cost.
Both machines are now in operation on the customer's site where the additional load capacity is helping to improve the efficiency of their materials handing function.
If you need the right machine for the job, contact Ability Handling today for professional, impartial advice.