A leading manufacturer of innovative plastic products has just taken delivery of two new Combilift C4500 multi-direction trucks for their Derbyshire manufacturing and distribution operation. The two new machines join a mixed fleet of Combilift multi-direction, Aisle-master articulating and Doosan counter balance trucks supplied and maintained by Ability Handling.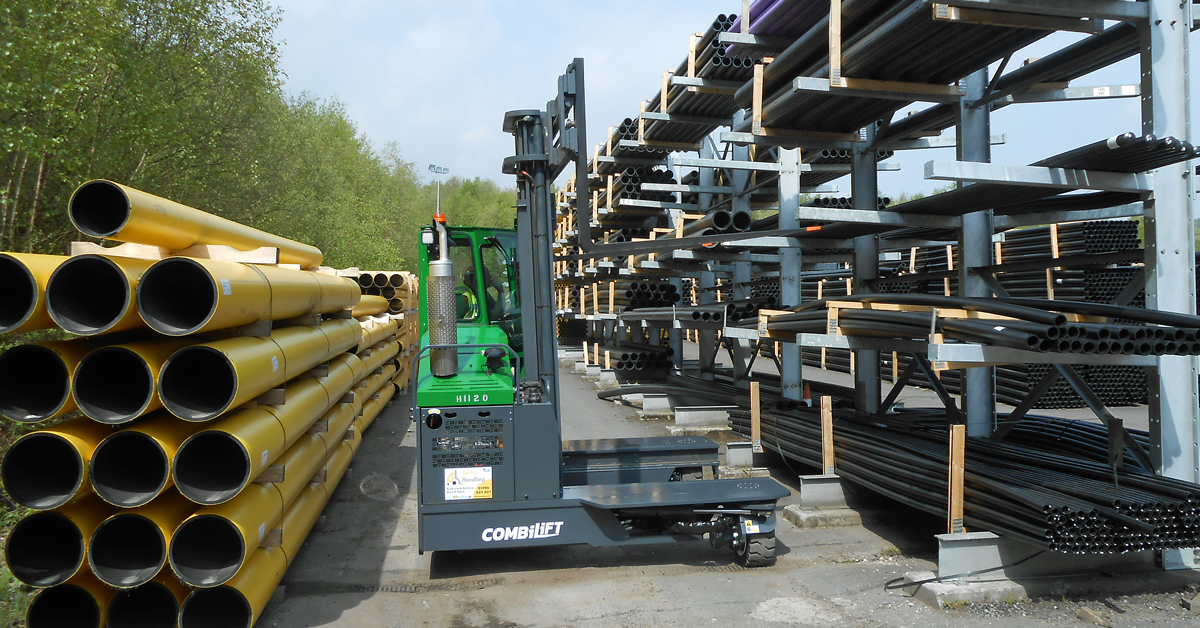 Originally a division of an international organisation, manufacturing plastic pipes and associated assemblies for
water, environmental, and geothermal markets, the company has
enjoyed significant growth since achieving autonomy. Taking the opportunity to develop niche products for new markets and applications, key to their success has been ex-stock and short lead time supply which in turn means efficient materials handling is of paramount importance to their business model.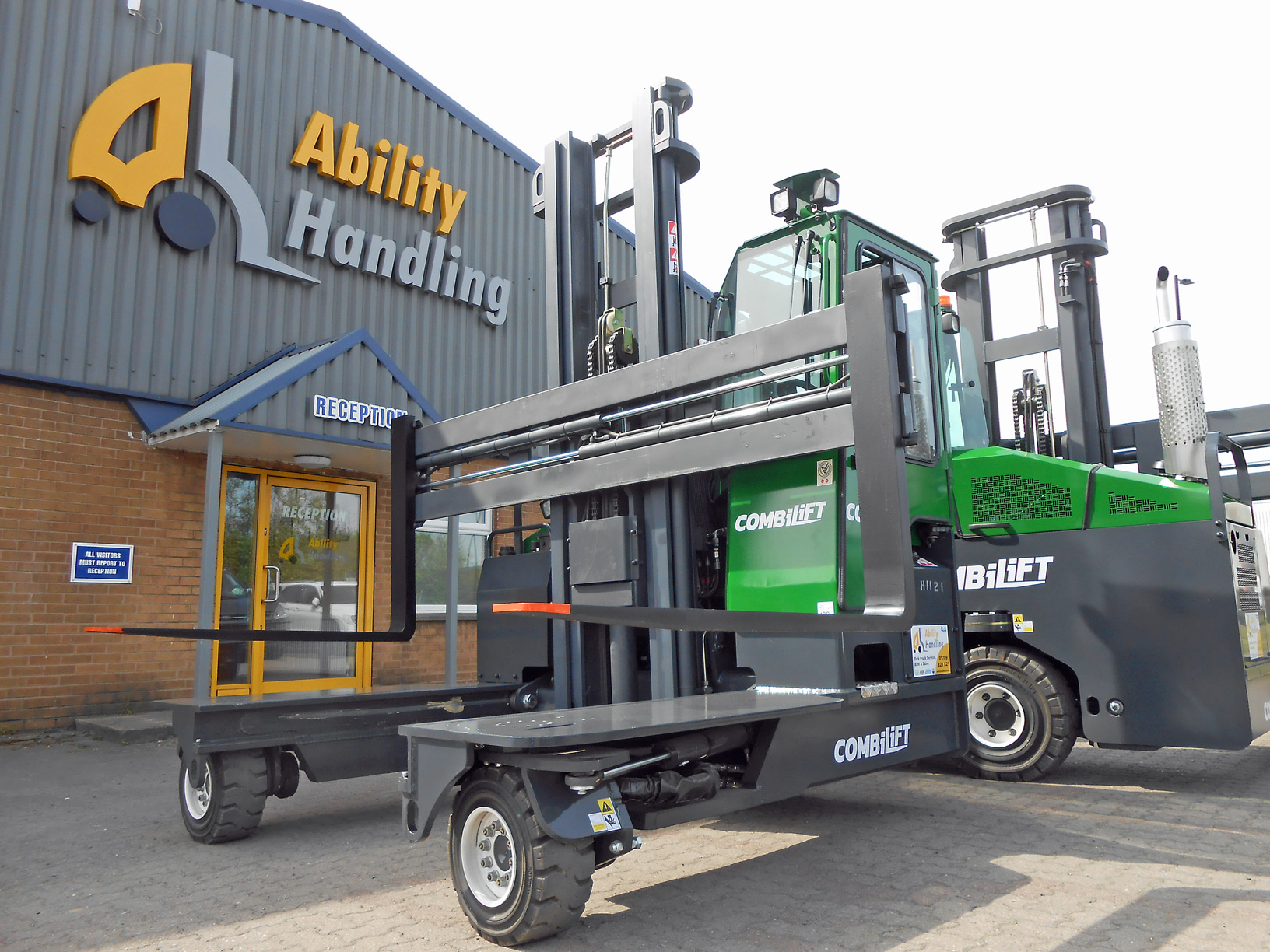 From handling raw materials in the manufacturing plant through long pipe sections in the outdoor storage area to palletised components on high level racking in the warehouse, our wide product portfolio means we are able to supply the perfect machine for the job and back it up with factory trained technicians.
Of particular importance to this company has been our capability to vary the mix of machines on the fleet to meet the demands of the evolving operation, a critical factor for any growing business.
To find out how we can help your business cope with growth contact us today for independent professional advice.