When we hired Clarke Chapman a new Daewoo D30S-3 way back in 2004 little did we know it would be 14 years before we supplied its replacement! While still in perfect running order, and likely to have a second life in some far off land, the machine has just been replaced with a new Doosan D30GX Plus.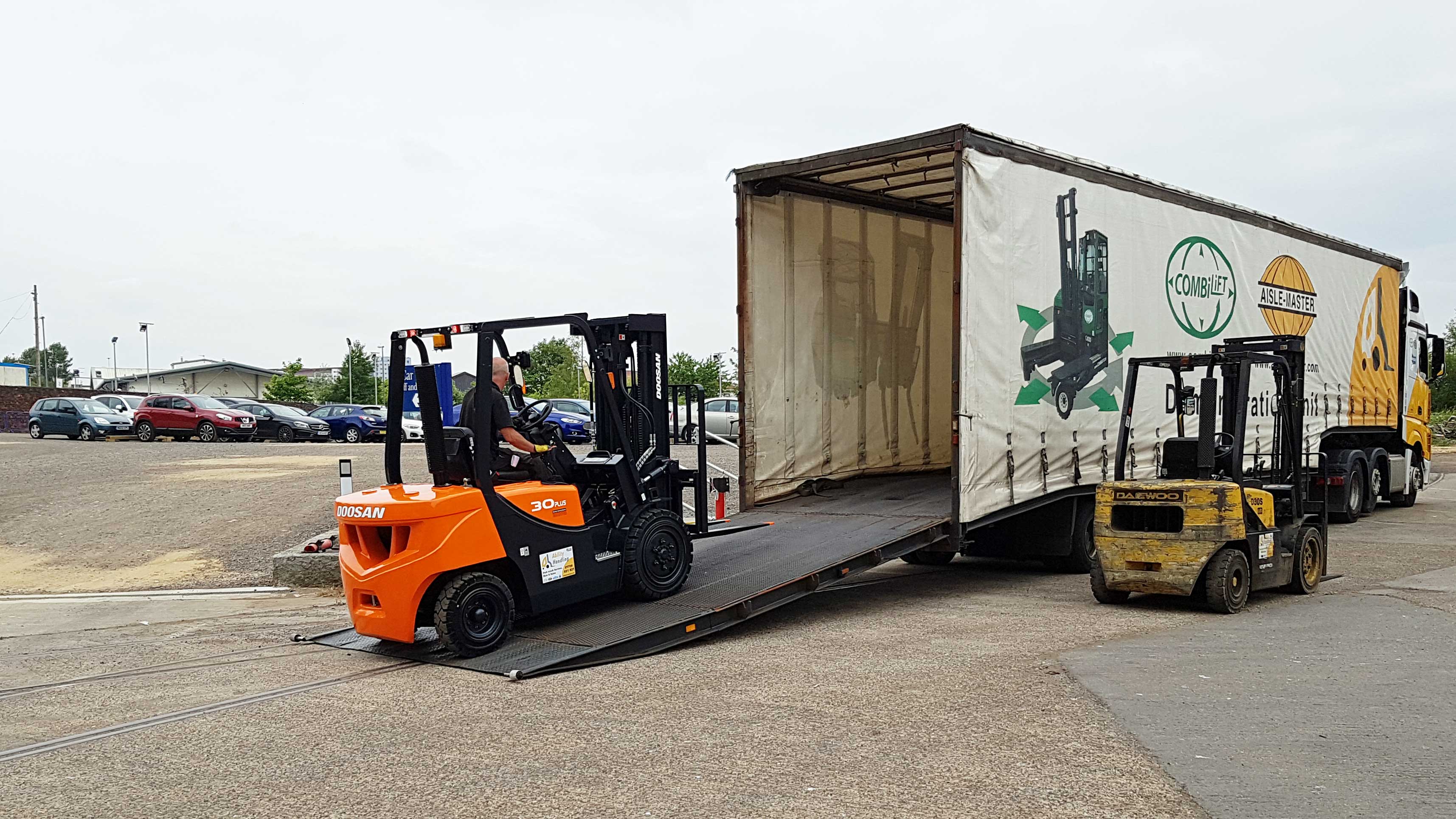 Clarke Chapman is an engineering company based in the north-east of England. For more than 150 years, the company has been manufacturing bespoke crane components, which are made to precise tolerances. The company boasts a large and diverse customer base, which includes the MoD, ports and railways.
Their Daewoo truck was originally supplied on contract hire by SEV back in 2004 and Ability Handling have been looking after the machine since our acquisition of SEV in 2015. As part of our current fleet upgrade programme, the machine was flagged for replacement due to its age, even though its service history indicated no major problems.
The Doosan D30GX Plus is a direct descendent of the Daewoo machine but features a modern low emission engine, enhanced safety features and improved driver comfort. It retains the rugged, reliable construction and still relies on excessive ballast for stability rather than electronic overrides.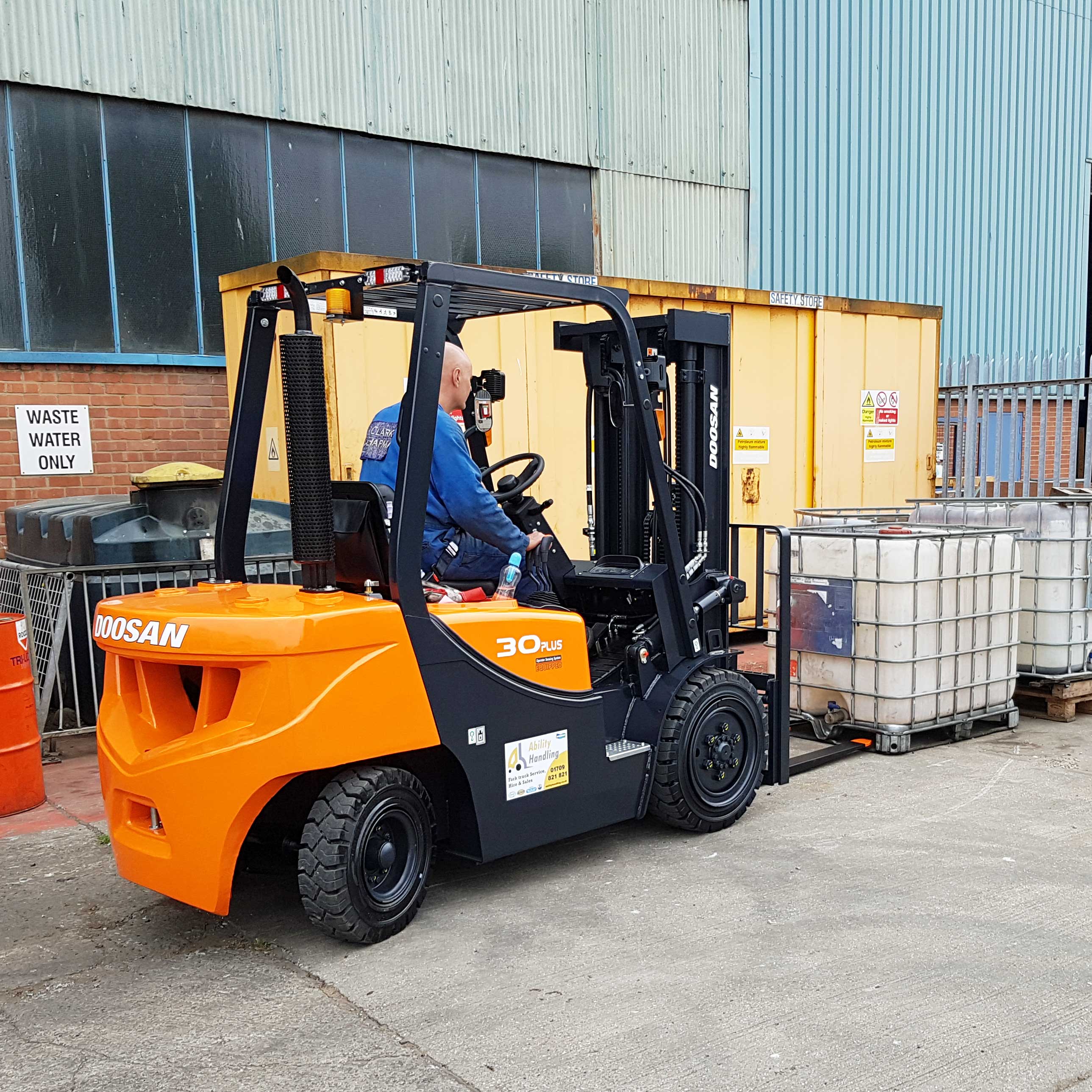 Our Business Development Manager, Jim Quinn, contacted Jeff Hope at Clarke Chapman to discuss options. Jeff was a little surprised the Daewoo had to be replaced because it was working fine and not causing any problems. Jim explained the benefits of the Doosan GX machine and options available for financing, which incredibly meant they could have a new machine for a reduced cost per month.
Available from stock, the new Doosan was quickly delivered to the delight of the staff at Clarke Chapman.
Discover more about Doosan forklift trucks or get in touch today to discuss our great deals.