Drum Handling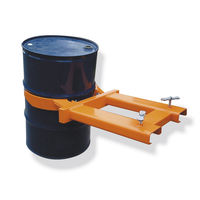 This range of Drum Lifters provide a simple yet highly
effective safe handling solution for rapid transfer of steel
drums.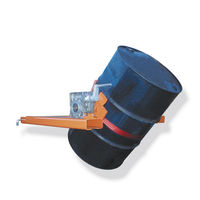 Tilters are specifically designed for controlled and effortless pouring
of contents of steel drums. All drum tilters are fitted with worm gear
boxes which feature full 360 degrees rotation and unique locking
facility enabling drums to be held at any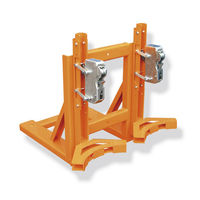 Rim Grip Drum Handlers are versatile and very efficient attachments
allowing automatic and safe handling of steel and plastic 'L' and 'XL'
ring drums of varying diameters as well as damaged or open topped
drums. Ideal for loading and unloading contain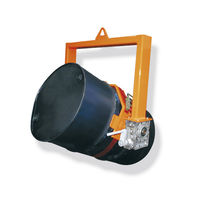 Crane Slung Drum Tilters are an ideal alterative for the movement
and controlled pouring of steel drums where a fork lift truck is
inaccessible and an overhead crane is available.