When Alucraft Systems' Rotherham site were looking for a replacement Combilift machine they contacted regional specialists Ability Handling to quote for their requirements. Given the level playing field approach adopted by Combilift, it was our service backup, business ethos and financial flexibility that set us apart from competitors both large and small.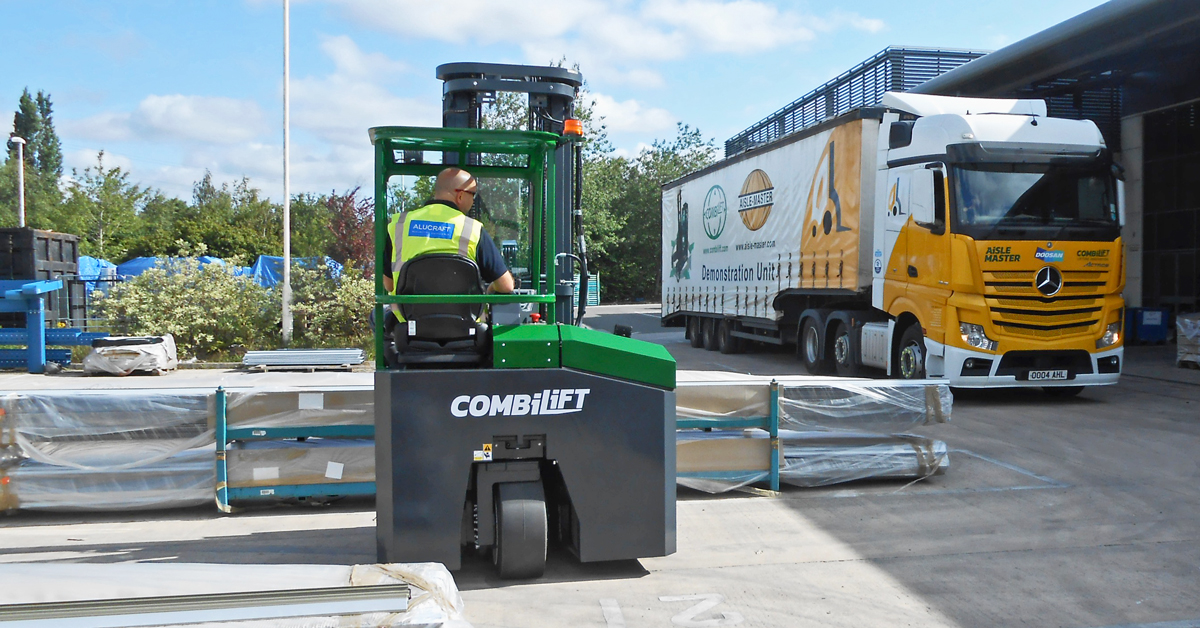 Founded in 1975, Alucraft Systems is a leading pioneer in the design, engineering, manufacturing, installation and maintenance of architectural glazing systems and offer a full design, fabrication and installation service for large scale projects. Their manufacturing process necessitates the handling of long materials and this is precisely the kind of operation the innovative Combilift machines were designed for.
Small and fast with unrivalled versatility, the Combi-CBE multi­dir­ec­tional counterbalance forklift will ensure maximum gains in productivity and the initial investment will quickly be returned on the considerable savings on operational costs.
A confident operator is a productive one and the Combi-CBE is designed with this in mind: controls are intuitive and ergonomically positioned for driver comfort; the seat has full suspension and is fully adjustable; the need for the driver to leave the cab is reduced as the truck is fitted with the optional side shifting hydraulic fork positioner.
Supplied at the height of the pandemic, on a self funded bespoke package, Ability Handling once again demonstrated our capability to tailor deals to meet customers' exact requirements.
If you want a forklift deal to meet YOUR requirements then contact Ability Handling today!