Forklift Snow Plough and Mini Gritter
Turn your Forklift Truck into a Snow Plough or a Mini Gritter
Last year Ability Handling's Robust Forklift Mounted Snow Ploughs and Mini Gritters helped out customers, such as Virgin Atlantic and The Post Office, adapt their forklifts to keep their businesses moving througout the icy months. See how they did it...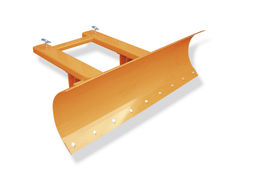 Snow Plough - Easily converts your forklift truck into a snow plough.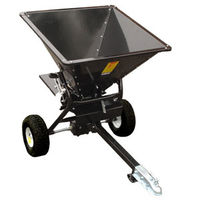 New Improved Model For 2010 - The Mini Gritter simply hooks onto the towing eye of a counter balance forklift truck to spread grit salt via its axle driven agitator. Features Heavy Duty Oil immersed gearbox and Steel anti-corrosive construction.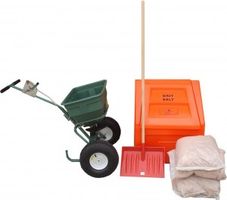 Everything you need to help keep your front of house ice free. Our Winter Pack contains all you need for use on pedestrian walkways, paths and car parks to prevent build up of ice and snow.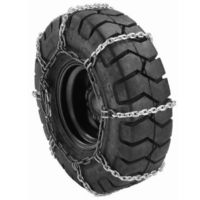 Snow Chains - Help your forklift truck get a grip with our Forklift Tyre chains, ideal for use in deep and compacted snow.