After three months of lockdown we are delighted to be getting the wagons rolling again and returning to near normal operation here at Ability Handling. With the majority of our furloughed staff now back at work we are busy getting trucks out to customers who are starting up their production lines once again.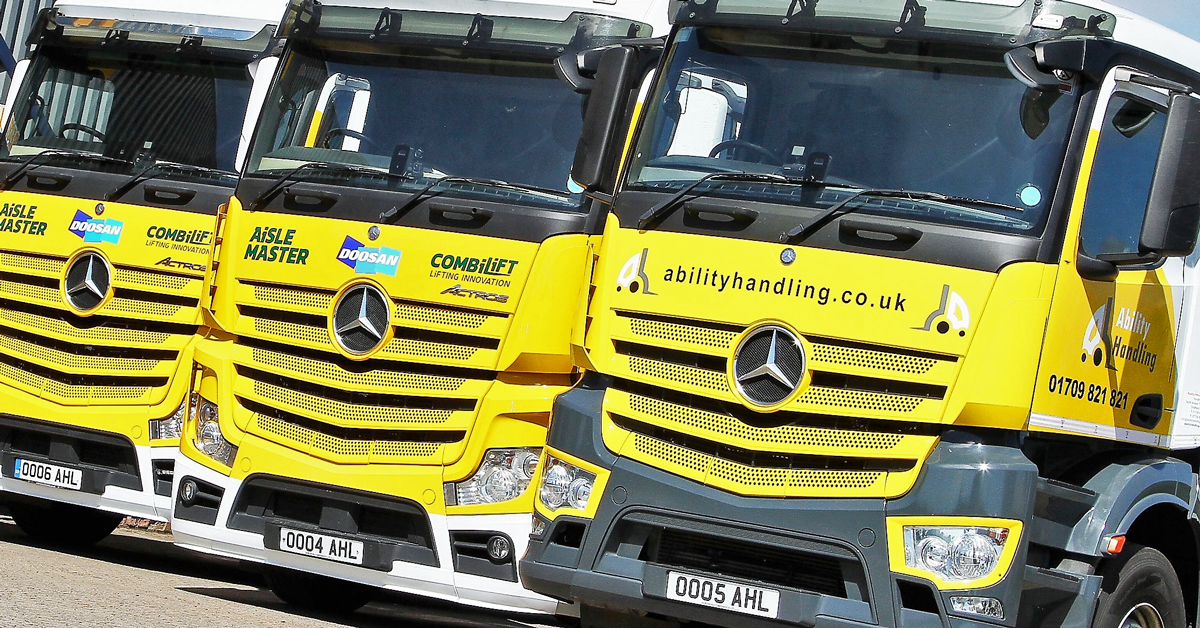 Throughout the lockdown our team have continued to provide a full service to customers and it has been remarkable how truck sales have held up during this period of turmoil. It is encouraging to see our customers have continued to invest in capital equipment as we revisit our own investment plans for 2021 and beyond.
With our service vehicle fleet now fully updated to the new Ford Transit and the addition of a third Mercedes wagon for our transport fleet, investment is now concentrated on infrastructure and updating our hire fleet. We are pleased to report that planning for our new storage facility has been approved and work on the foundations will start soon.
Like many organisations, this crisis has forced us to refocus on what is business critical and discard the superfluous, a hard lesson in improving efficiency that only extraordinary circumstances can instigate. As a result, we are also redesigning our processes based on the needs of the future rather than the past, with greater investment in information technology and systems for flexible working.
Without doubt, this is only the end of the beginning, but with the people, systems and resources here at Ability Handling we are ready for the challenges ahead.