When a leading importer of glass products found their existing warehouse cleaning regime was inadequate, they called Ability Handling for advice on a new cleaning machine for their warehouse floor. Working with our partners at Hako we were able to demonstrate the effectiveness of the remarkable Hako Sweepmaster B1500RH as the ideal solution to their problem.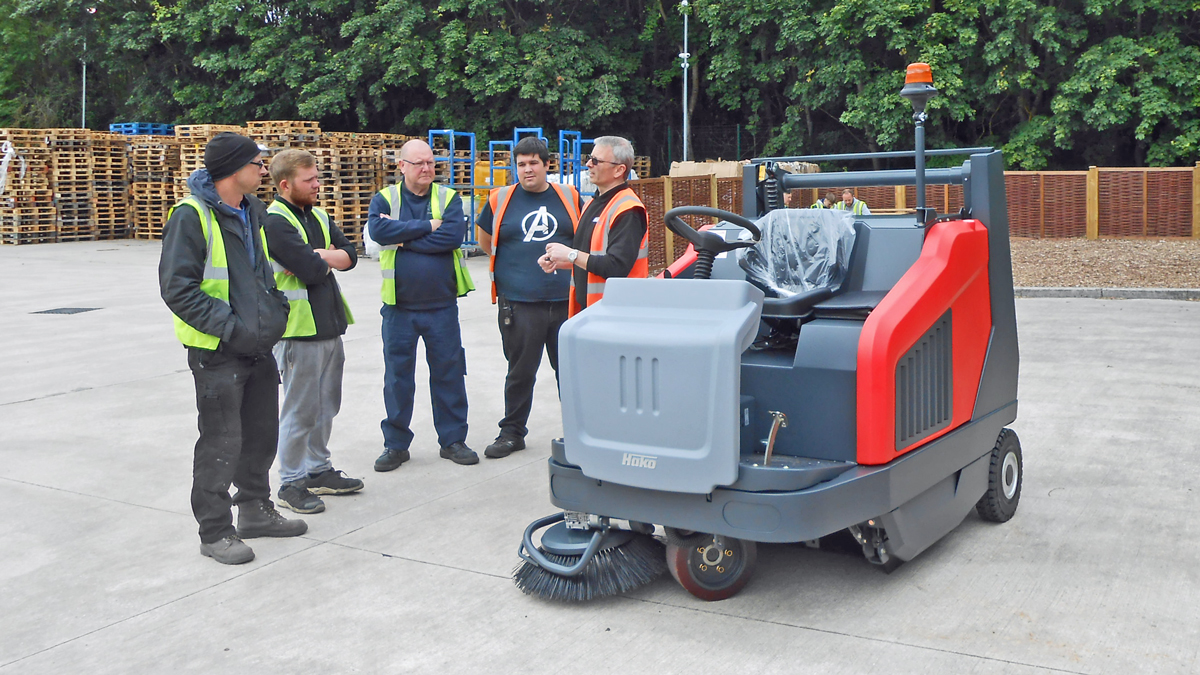 In the first instance, our local Sales Engineer, Mike Townsend, visited the site with Mark Foster of Hako to conduct a thorough site survey. The site was fairly dusty and the company was hiring a small, and expensive, scrubber-drier that was obviously not the correct machine for the job as it was always blocking up.
Mark recommended their Sweepmaster B1500RH model which is a large powerful vacuum sweeper suitable for the toughest of applications. With its comprehensive filtration system the machine would not only provide excellent sweeping performance but would also ensure dust free sweeping. With up to five hours of run time and a large 250 litre hopper, the machine was sure to spend more time sweeping than emptying or charging and is therefore ideal for the large warehouse site.
On delivery,­ full product training was provided for the operators who found that the front wheel drive of the B1500RH gave excellent manoeuvrability to get in and out of the confined areas and along with the one button operation ensured simple, efficient control.
If you have a cleaning problem to solve then contact Ability Handling today!