Grantham District Hospital, part of United Lincolnshire Hospitals NHS Trust, recently took delivery of a new Cushman Hauler PRO for use around the huge hospital site, towing bins and heavy steel cage trailers for the Estates Department.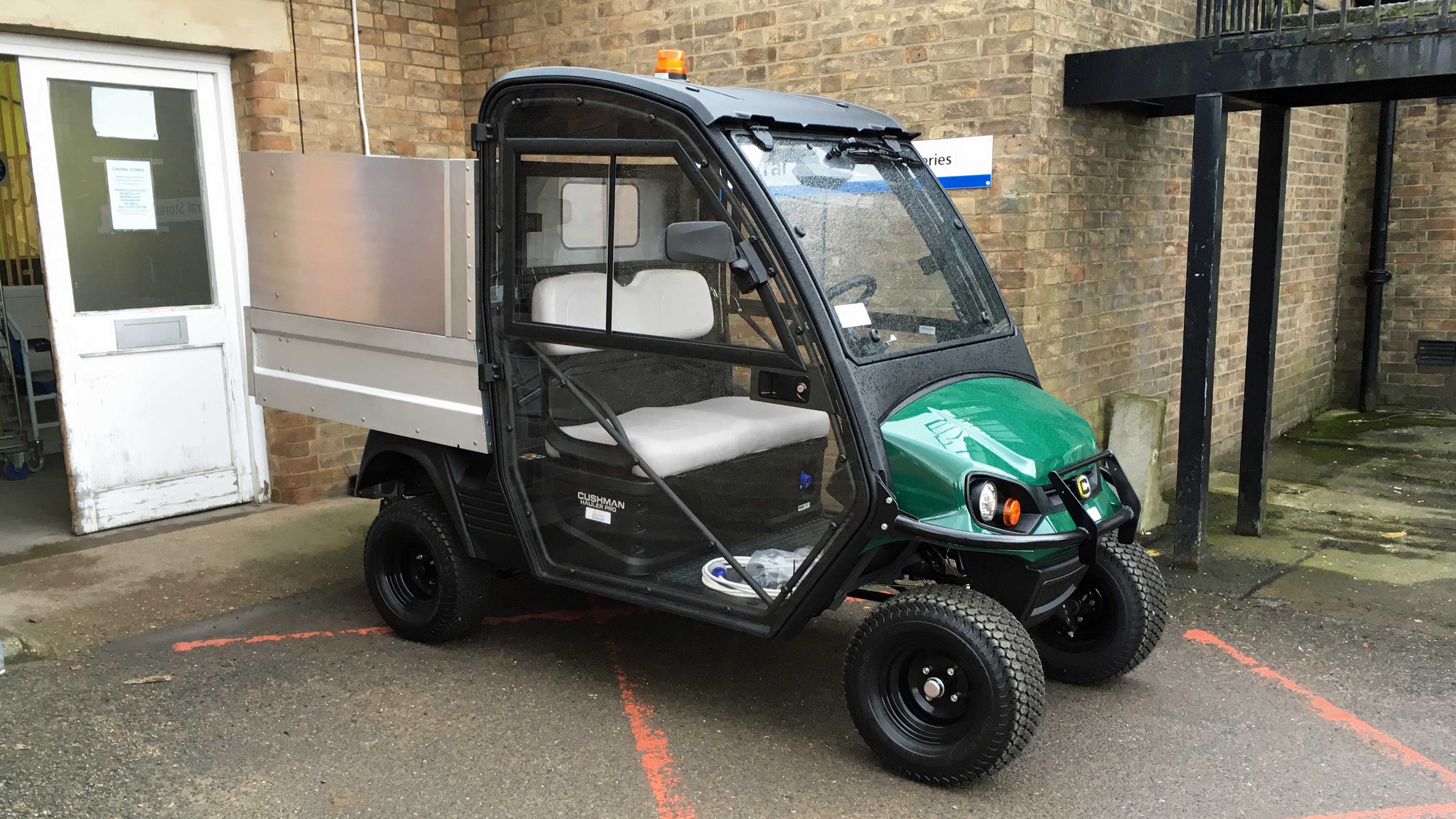 This 72v electric vehicle has a highly efficient drive train that produces 680kg of towing capacity and can travel for over 50 miles on a single charge. With this class leading performance, the Hauler PRO is the ideal machine for facilities staff at the hospital to travel around the site, both on the roads and across rough ground which it will have to negotiate to get between departments and estate buildings.
The key features of the specification included the new uplifted suspension for excellent ground clearance, powerful 72v battery, on-board charger, full ROPS high visibility cab, limited slip diff, full road lights and aluminium tipping body with side extensions all completed at our workshops in Sheffield.
A quick delivery was paramount as the vehicle had to be supplied before the financial year end. Ability Handling carry these machines in stock and could therefore guarantee delivery on time, even with the additional modifications required.
Andy McDowall was delighted to receive the new machine on behalf of the hospital and said it would be a valuable asset in his operation to help to reduce costs and improve safety throughout the hospital.
For more information on the Hauler PRO please visit our website or contact us today.