When fume extraction specialists Purex decided to bring manufacture of their fume extraction cabinets in-house, Managing Director Andy Easey faced the problem of safely handling the sheet metal coming in along with the usual palletised finished products going out.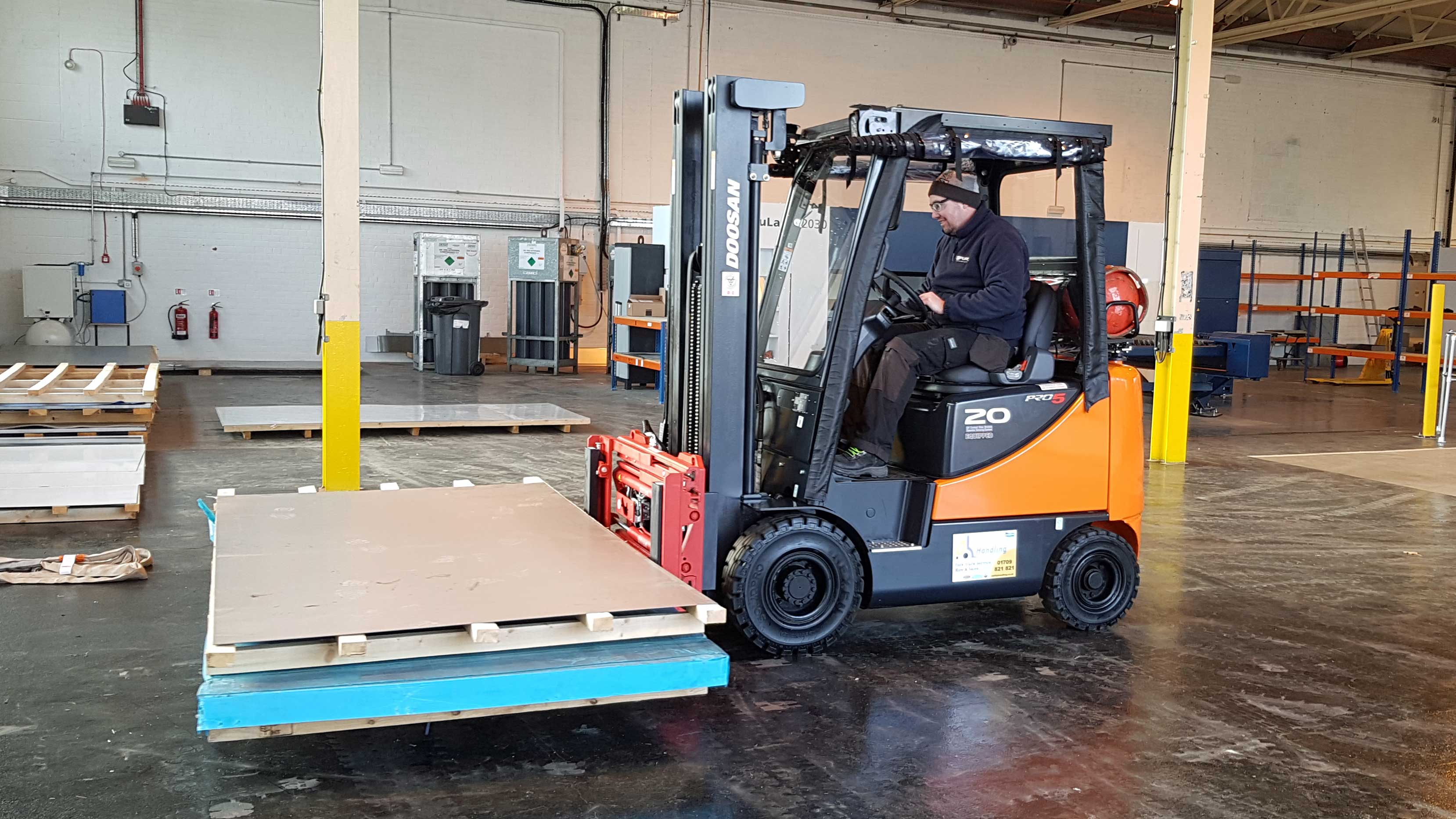 Andy contacted Jim Quinn of Ability Handling to review his options. Normally such applications require a specialist truck such as a Combilift but in this instance Jim suspected a more traditional solution may be feasible using a standard counterbalance truck fitted with a fork positioner attachment.
He contacted local attachment specialists Hallam who were able to determine the specification of the attachment required and also the size of truck needed to operate it safely. They recommended an ATIB model 883 wide opening fork positioner which, when fitted to a new Doosan G20SC-5, de-rates it to 1098kg at the full lift height of 5m. To complete the package, Jim also specified a part cab with canvas sides to provide weather protection for the driver when operating outside.
The new machine received a glowing reception when delivered to site and although Andy wasn't there to see the machine himself, he emailed from holiday in Florida to thank Jim for his support with the project.
If you want the right machine for the job then contact Ability Handling today!