Worksop based manufacturing and distribution company Kybotech has recently taken delivery of three Doosan powered pallet trucks to complement the six electric counterbalance trucks we delivered earlier this year. These 7-series warehouse machines are among the first to arrive in the UK from the German manufacturing plant and boast a host of new features that put them firmly amongst best in class.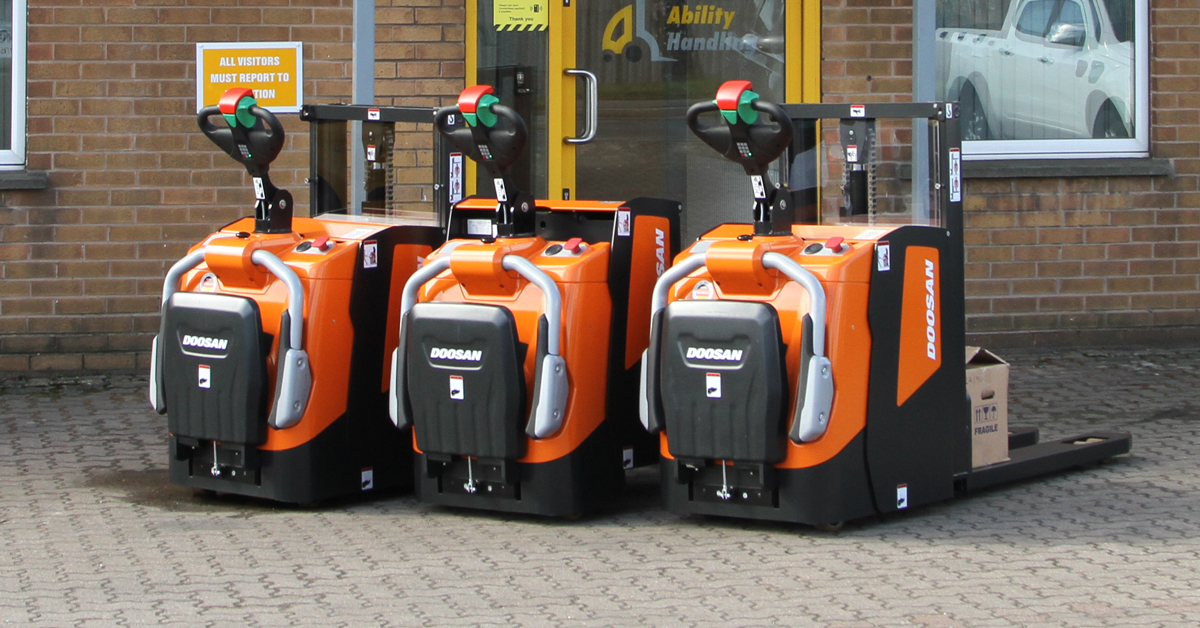 Kybotech has a manufacturing operation and distribution warehouse with a diverse range of materials handling requirements. When choosing new equipment they were looking to move the fleet towards electric power and also reduce maintenance downtime and cost. With a wide range of sizes, shapes and weights to handle, selecting the correct mix of equipment was essential to ensure all products can be moved safely and efficiently.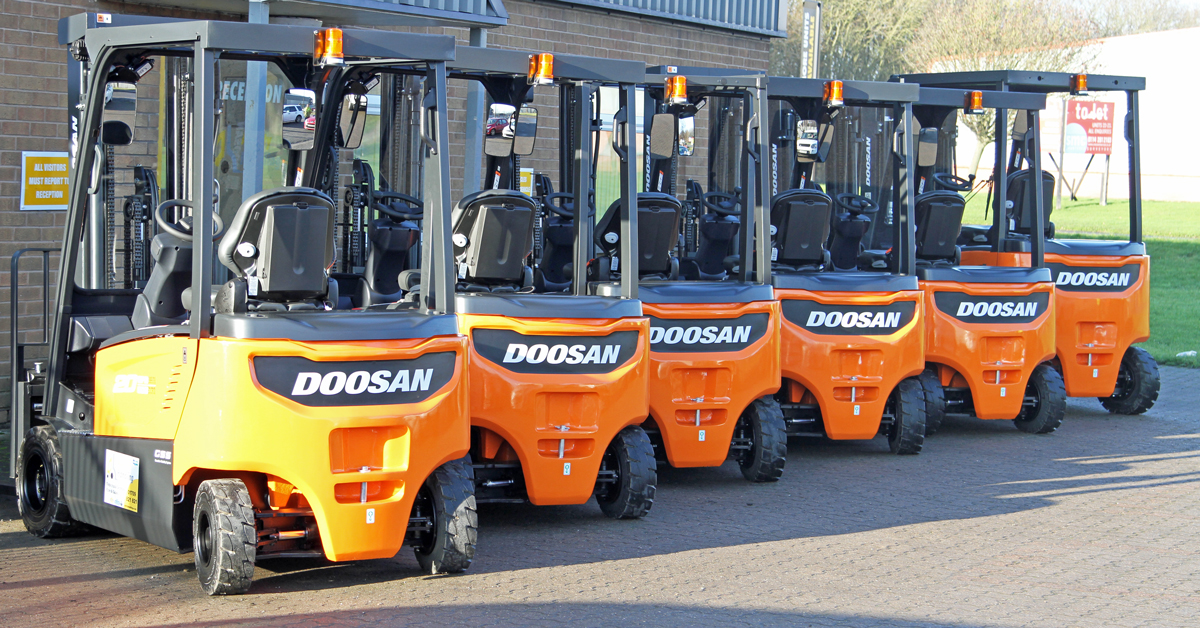 By utilising models from across the Ability Handling product portfolio, Kybotech were able to source their new equipment from a single supplier and key to the transaction was our ability to supply a fleet of casual hire trucks at short notice to cover until their new trucks arrived.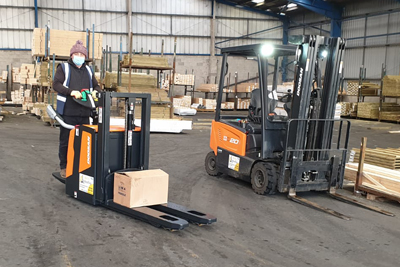 While the new Doosan warehousing equipment range features improved ergonomics and a more modern appearance, they have lost none of the rugged and reliable construction that Doosan trucks are synonymous with. From the AC drive system and ergonomically designed tiller arm for smooth control to the 'push away' emergency stop, the new machines are a delight to operate. In addition, with a heavy duty steel and thick plastic construction to minimise impact damage, the new Doosan warehouse range is perfect for even the toughest of applications too.
If you want to experience the new Doosan warehouse range for yourself then contact Ability Handling today!