When Rotherham based DMR Roofing Centre resurfaced their yard they realised a conventional counterbalance forklift would be more efficient than the rough terrain machine they had used previously. A quick call to Jim Quinn at Ability Handling and they were able to grab a bargain with this last of the line Doosan D33S-7.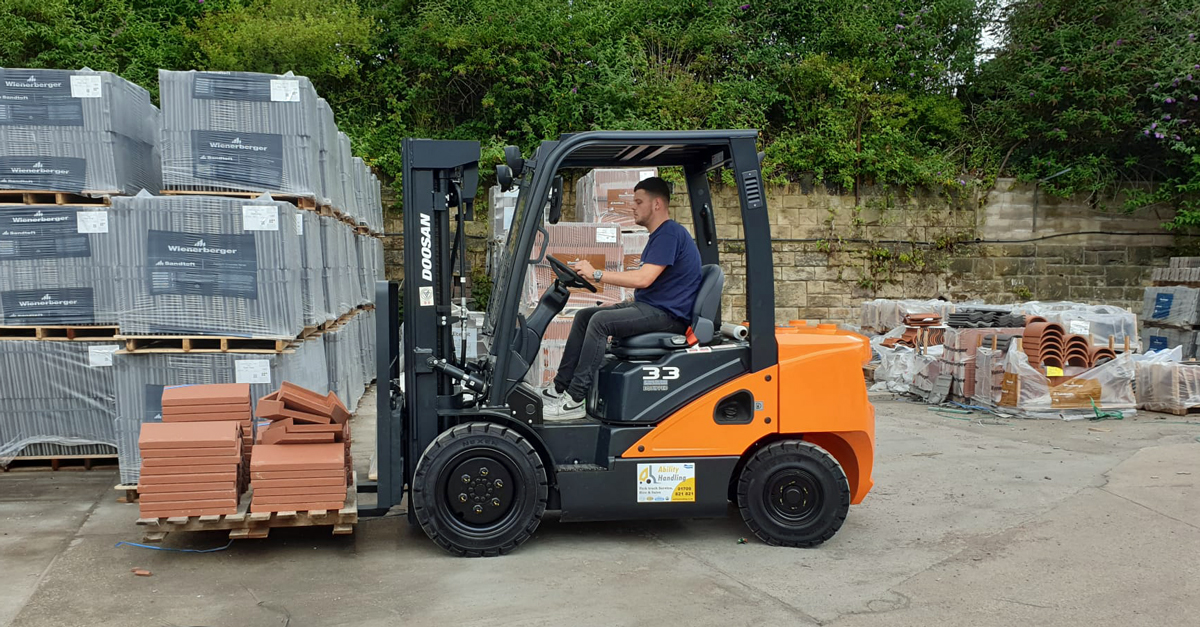 With the introduction of new emissions regulations from the start of this year, all manufacturers have been upgrading their engines to meet the new standard. Doosan were no exception and made available the last of the line seven series machines on a when they're gone they're gone basis which were quickly snapped up by dealers world wide.
Doosan are one of only a small number of manufacturers to produce a 3,3 ton truck based on a standard 3.0 ton chassis, with most manufacturer's stepping up to a larger 3.5 ton chassis. The combination of a compact chassis, high lifting capacity and rugged construction makes the Doosan D33S-7 the perfect workhorse to handle the wide variety of building products stored by DMR Roofing.
With the new 9 series machines now arriving in the UK, we continue to offer a machine in this category with the all new Doosan D33S-9 model which offers unrivalled performance from the Doosan designed and built G2 engine.
If you want to know more about Doosan forklift trucks contact us today!