Ability Handling's Mike Townsend has done several big truck deals over the last year or two and by big we usually mean the number of trucks involved, however, we may have to redefine our terminology following the delivery of these monster Doosan D140S-7 trucks to a customer in Derbyshire.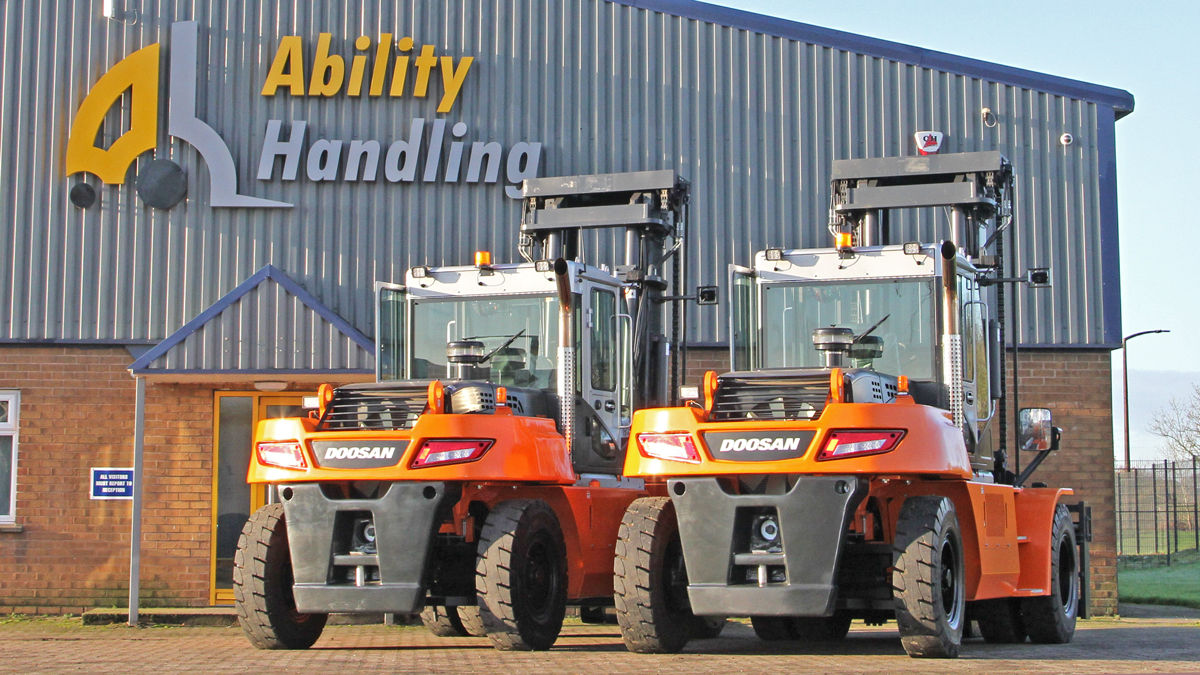 The D140S-7 is one of the latest generation of high capacity Doosan machines featuring their world leading DL06P engine. Doosan has set a new benchmark with their unique and highly innovative Ultra-low Particulate-matter Combustion system (ULPC) which uses Selective Catalytic Reduction (SCR) and a Diesel Oxidation Catalyst (DOC) to dramatically reduce emissions. Crucially, by avoiding a Diesel Particulate Filter (DPF) and providing a fully extended SCR cleaning interval, the Doosan engine also achieves maximum up-time while minimising maintenance costs.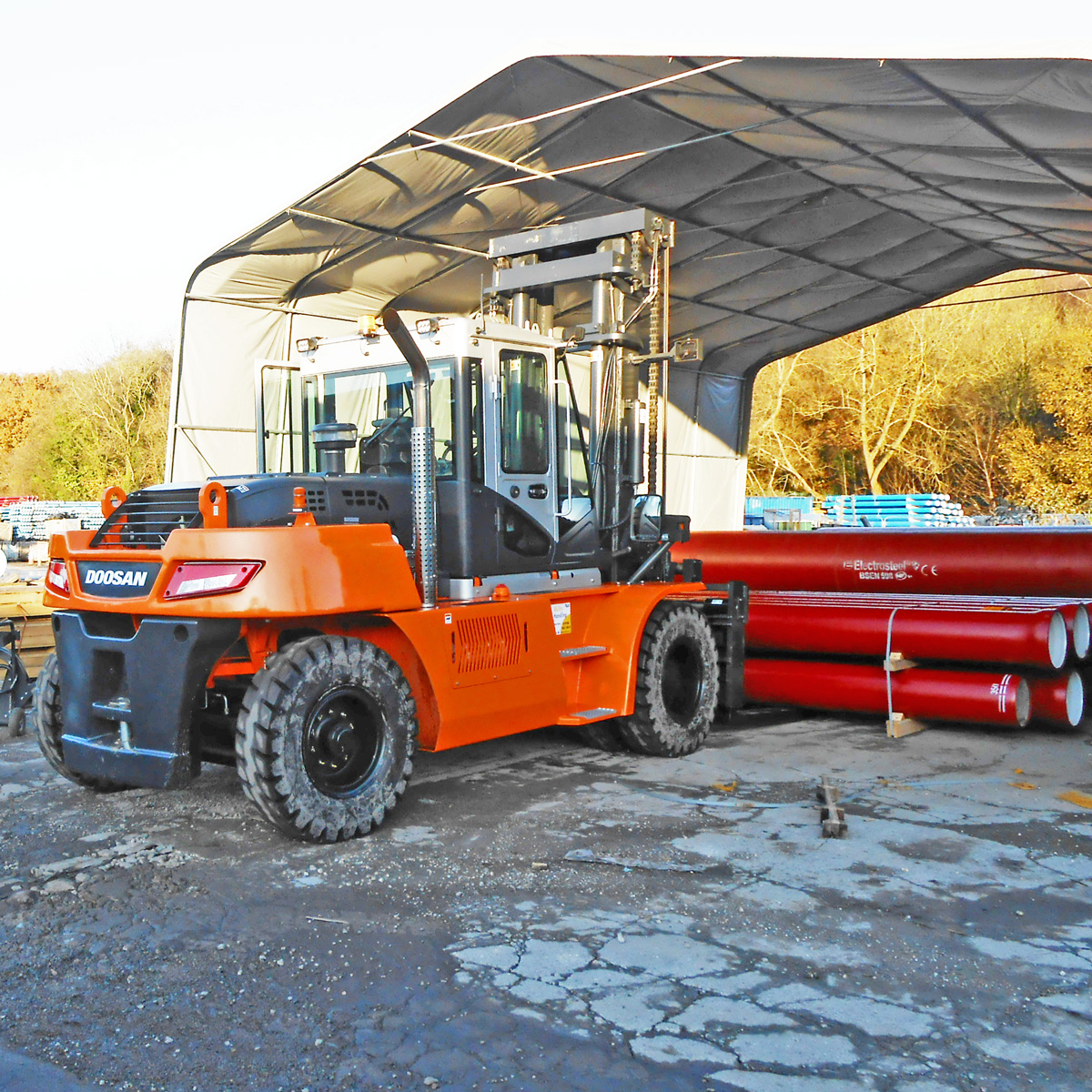 Carrying over many features from their renowned construction equipment, Doosan have really gone to town with the driver comfort aspect on these machines. The new Zeus cabin, with ergonomic design features, provides greater operator comfort to improve productivity. Designed to provide greater rigidity, the large cabin offers outstanding visibility, low noise, low vibration and a high quality interior which includes a centrally mounted heated leather suspension seat, air conditioning, rear view camera and colour LED dashboard.
While all the great new features of the D140S-7 make the headlines, the big truck range still retains many of the award winning features carried over from the smaller 7 series machines. Doosan are noted for their oil cooled disc brakes and these are fitted as standard on all 7 series trucks. This enclosed braking system eliminates outside contamination, signicantly extending brake life and reducing maintenance costs. Also standard on all 7 series machines is the OSS (Operator Sensing System) which makes a significant contribution to safety by ensuring the truck cannot be operated without the driver safely belted in the seat. Other family features include the integral side shift and load-sensing hydraulic system, which promotes increased fuel efficiency and better overall performance.
If you are looking for leading edge BIG truck performance then contact Ability Handling today for more information on the full range available from Doosan.