Chesterfield based Fusion Plastics have just taken delivery of their first new 2021 model Aisle-Master AM15NE which features an electronic handbrake and snoop nose design for better visibility. The new machine joins a mixed fleet of Aisle-Master narrow aisle warehouse trucks and Doosan counterbalance yard trucks.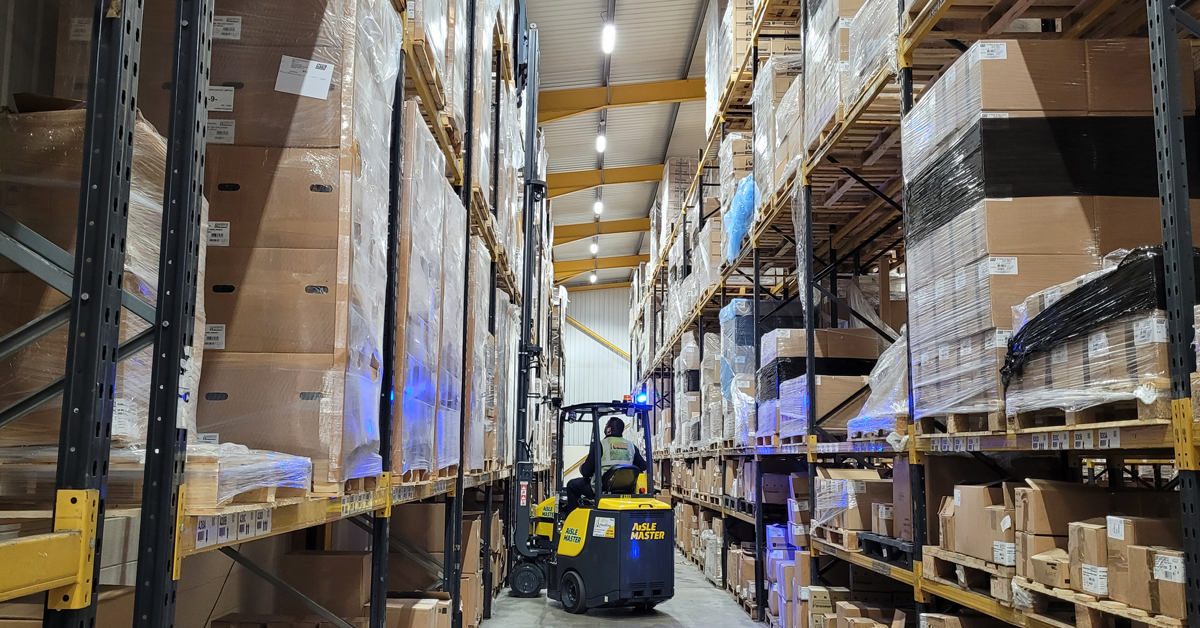 Due to its versatility at being able to operate in many different circumstances, ranging from narrow aisle warehouse work to lorry loading in the yard, the Aisle-Master is one of our most popular models for single truck operators. However, like many of our customers with multiple trucks, Fusion operate a mixed fleet and utilise their Aisle-Master's in the warehouse while operating traditional counter-balance trucks in the yard.
Aisle-Master trucks have more than earned their title, bringing safe, versatile and compact handling solutions to thousands of warehouse operations all over the world. Ability Handling are proud to be one of the longest standing UK distributors of the award winning range and our team can always offer independent advice on making the right choice of machine for your business.
If you are looking for independent advice on the best trucks for your business then contact Ability Handling today!