Despite the doom and gloom of Brexit, many of our customers are currently enjoying business growth and are consequently looking to expand their operations. One such company is a Rotherham based industrial products distributor that has been running out of storage space.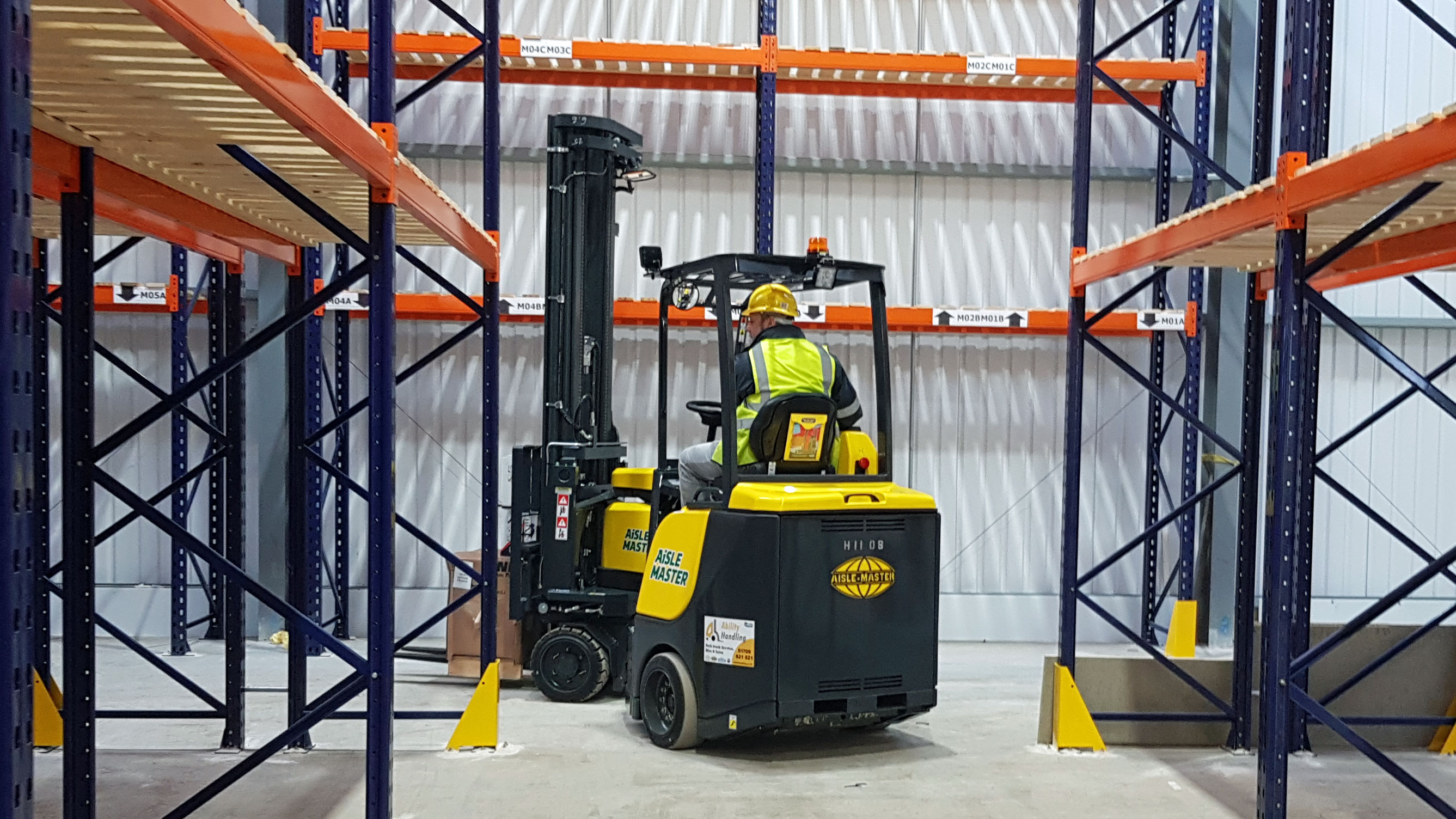 Operations Manager Kelvin Staniforth was tasked to look at how the warehouse and fork lift trucks could be altered to provide more storage space. Kelvin asked Jim Quinn of Ability Handling to review their materials handling equipment and advise on any improvements that could be made. The company operated a traditional mix of reach trucks in the warehouse and counterbalance trucks in the yard but Jim was able to see that not all available warehouse space was being utilised and the mix of trucks was inefficient.
Jim recommended the use of electric Aisle-Master machines to replace the reach trucks as these could operate in narrower aisles than the reach trucks and could also be used in the yard area for loading lorries. The benefit of adopting this approach was that the cost of an additional truck and driver could be saved and by specifying taller masts, the new Aisle-Master's would also be able to load to the top of the racking.
However, Kelvin calculated that even these changes would not be enough to accommodate future storage requirements so the decision was taken to move to larger premises but still change to Aisle-Master's in order to maximise efficiency and future proof the operation. With an order placed for new machines, Ability Handling provided a short term rental machine to allow all the drivers to receive conversion training in good time for the opening of the new warehouse.
If you want to make best use of your storage space then contact Ability Handling today!