A leading Leeds based fire protection specialist has just taken delivery of this new Combilift C3000 featuring an updated LPG engine to meet the latest emission standards.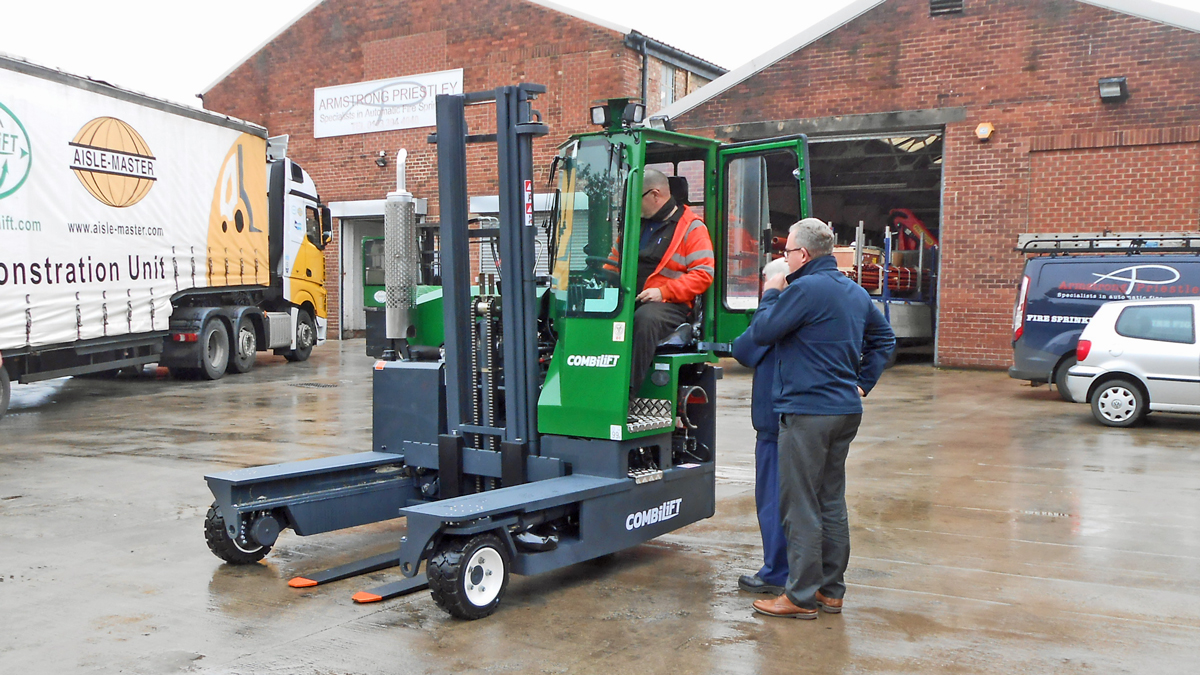 Established in 1976, Armstrong Priestley has established itself as one of the UK's leading fire protection contractors focusing on the design and quality installation of automatic Fire Sprinklers, Water Mist, Foam, Gaseous Fire Extinguishing systems as well as Hydrants, Hose Reels, Wet and Dry Risers and have designed and installed tailor made fire protection solutions for both public and private sector clients.
Tough, reliable and built to last, the Combilift C3000 is built to ensure the highest levels of performance and durability. From its powerful engine to its no-nonsense design it has the strength to handling gruelling schedules demanded of it, indoor and out, in all weather conditions. Built using the highest quality standard components and only essential sensitive electronics they are easily maintained extending the operational lifespan which leads to an excellent return on investment.
Armstrong Priestley's Joint Managing Director Steven Brailey commented that this is the second Combilift they have purchased from Ability Handling, with the first one proving to be so reliable and meeting all their requirements both within the warehouse and the outside loading area, it was an easy decision to go for the same model again.
If you are thinking Combilift then contact Ability Handling today for specialist advice from our experienced team.