When Mexborough based MLB Auto Spares needed to increase storage space, they found the solution in a new Combilift C5000 Muti-directional lift truck to enable them to stack vehicles higher and with a narrower aisle in between.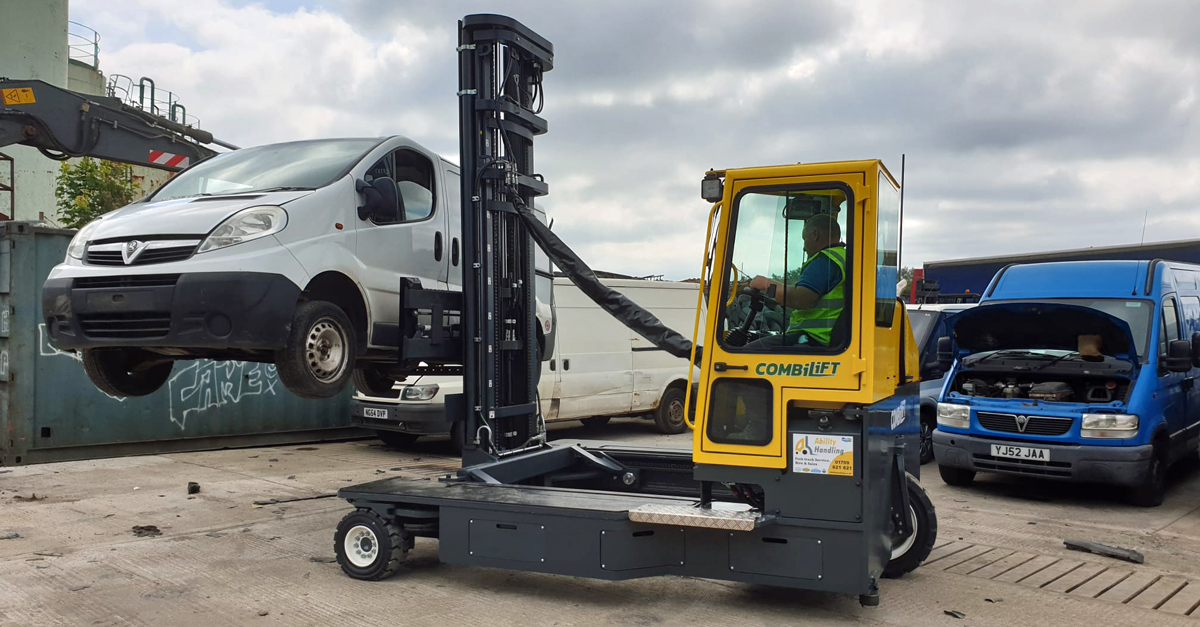 Their new Combilift machine has been custom built to meet their particular requirements; featuring a widened chassis with 2m platform to handle vehicles and an 8.4m triplex full free lift mast that enables them to lift 1400kg to the top of their racking. A mast mounted camera provides the driver with a close up view of the load while the Deutz diesel engine provides amble power to ensure effortless operation even at maximum load and height.
Combilift forklift trucks utilise unique, patented design and components which are at the cutting-edge of materials handling technology. The machines are equipped with an innovative 4-way steering system, which permits them to travel in any direction, even sideways. Excellent stability ensures that the need to travel or carry out complicated manoeuvres whilst loaded is minimised, improving safety and saving time.
Ability Handling have been official Combilift dealers for over two decades, being one of the first dealers in the UK to be appointed. With the largest hire fleet and used Combilift stock available in the North of England, Ability Handling have unmatched product knowledge, experience and expertise in the Combilift range to the benefit of all our customers.
To find out more about Combilift forklift trucks visit our website or get in touch with our sales team to discuss your bespoke requirements.