One of our long standing manufacturing customers has just taken delivery of these three new Combilift machines to replace the older machines on their fleet. The two C4000 diesels will be used for yard duties while the C4000STE will be used inside the fabrication warehouse.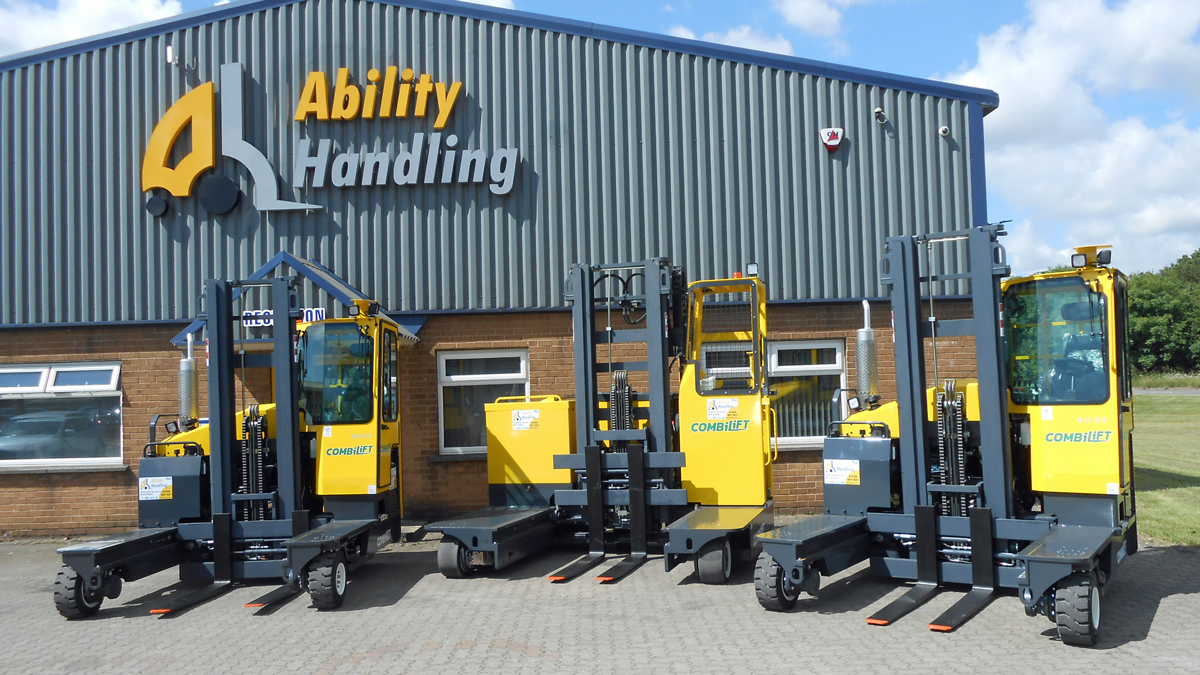 An early adopter of the Combilift multi-direction concept, the company has operated a range of Combilift models over the years in addition to traditional Doosan counterbalance trucks. Their manufactured product is made from long steel sections that need to be handled from raw material storage through the fabrication process and into the component store prior to final assembly.
Combilift forklift trucks utilise unique, patented design and components which are at the cutting-edge of materials handling technology. The machines are equipped with an innovative 4-way steering system, which permits them to travel in any direction, even sideways. Excellent stability ensures that the need to travel or carry out complicated manoeuvres whilst loaded is minimised, improving safety and saving time.
Ability Handling have been official Combilift dealers for over two decades, being one of the first dealers in the UK to be appointed. With the largest hire fleet and used Combilift stock available in the North of England, Ability Handling have unmatched product knowledge, experience and expertise in the Combilift range to the benefit of all our customers.
To find out more about Combilift trucks visit our website or get in touch with our sales team to discuss your bespoke requirements.