Ability Handling have just supplied this new generation Doosan D35C-9 diesel forklift to a leading waste management company based in Sheffield. The new truck is fitted with Doosan's innovative G2 engine to meet the latest Euro stage V emissions standard.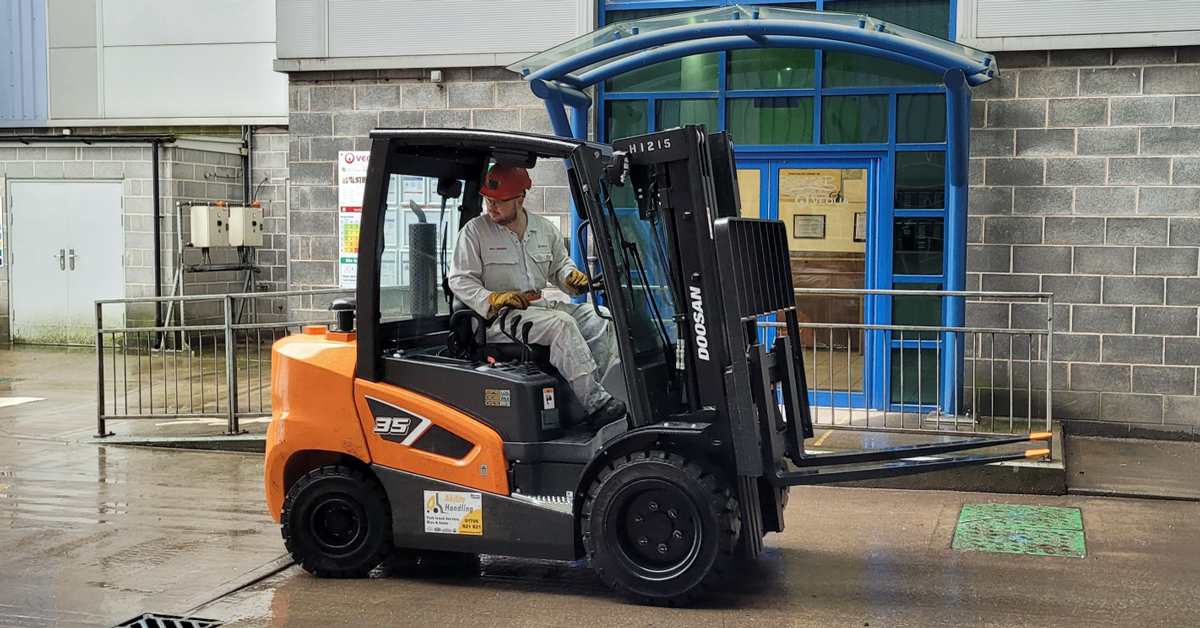 While providing more power output than the previous generation engines, the new Doosan G2 diesels are more efficient and this results in a 30% reduction in fuel consumption. In addition, with longer service intervals and an extended drive train warranty, the G2 offers significantly reduced operating costs; so now you really can save money while helping save the environment.
The specially designed ergonomic operator compartment keeps the operator in complete control at all times, improving productivity and reducing stress and fatigue. The new model offers improved visibility and the latest design in ergonomic hydraulic controls. Thanks to an improved durable design and an additional stability system, Doosan's new 9 series exceeds the highest demands for safe operation.
Fulfilling the role as a general yard truck, this machine joins a fleet of other Doosan forklifts on this site; ranging from battery electric trucks through to bigger diesel machines fitted with special attachments for specific tasks. As a long standing Doosan customer, they appreciate the robust construction and reliable operation of the Doosan machines and are delighted with their latest 9 series model.
Find out more about Doosan 9 series on our website or contact us today to start your Doosan journey.