When owner and operator Barry Cooper started BSC Recovery in 2009 with little more than a 4x4 and a trailer, little did he realise that less than 10 years later he would be moving into a 4000 sq ft storage facility to support his rapidly expanding business.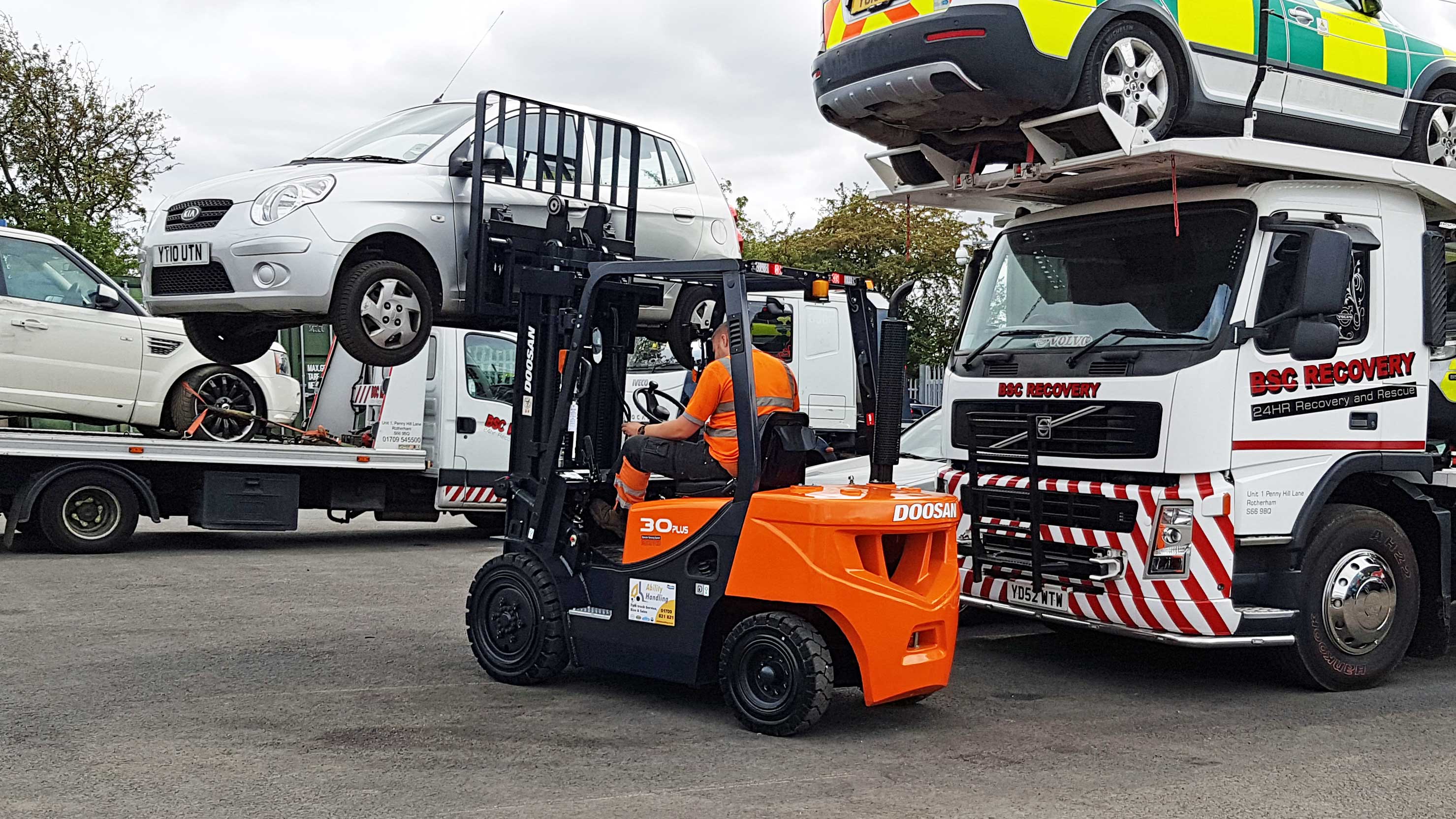 BSC now provide a full range of recovery services on a 24-hour call out basis and are RAC and Green Flag approved contractors providing breakdown and recovery services on their behalf in the South Yorkshire area. Their fleet of recovery vehicles are able to transport multiple cars, motorbikes, trailers, vans, caravans and even boats from locations across the UK and also provide short term storage at their new facility.
On moving into his new premises, Barry quickly realised that in order to move damaged vehicles around the site he would need a forklift truck. After a quick internet search he came across the amazing Doosan GX promotion on the Ability Handling website, £14,495* for 2.5 ton truck or £14,995* for 3 ton truck, both available with either diesel or LPG engines. The Doosan GX-Plus features a modern low emission engine, enhanced safety features and improved driver comfort whilst retaining the rugged, reliable construction Doosan is famous for.
Available from stock, the new machine was delivered within a few days and quickly put to work by Barry and his team.
If you need a new or used forklift truck then contact Ability Handling today for the best deals in town!
* excluding VAT