When a local logistics company won the contract for the distribution of new motorcycles to dealers throughout the UK, it was a labour of love for the bike fans here at Ability Handling to supply this refurbished Aisle-Master 20SE.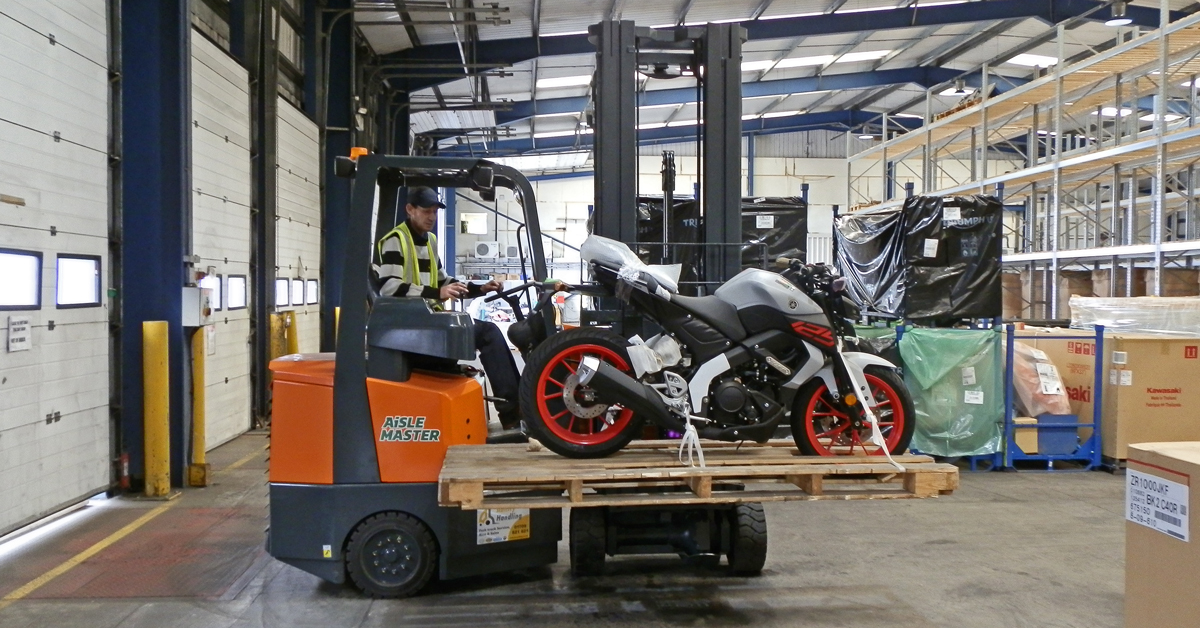 Storing and handling palletised motorcycles brought a host of new challenges for the company as the custom pallets are designed to hold a variety of models and each had variable handling requirements that the company's existing counterbalance trucks could not accommodate. After completing a site survey to fully understand the requirements, Ability's Mike Townsend concluded that the Aisle-Master 20SE would fit the bill perfectly and was able to select a refurbished truck from our huge stock.
The Aisle-Master is well known for its reliability and is capable of working safely and efficiently in even the most confined, narrow spaces between aisles. In fact, the Aisle-Master is so versatile it can be used both inside and outside the warehouse, eliminating the need for two separate trucks and providing an instant cost saving before it even turns a wheel!
On delivery of their refurbished machine, we received a call from the customer concerned they had received the wrong truck. This concerned us too as there were several deliveries scheduled for that day but after a quick check we were able to confirm it was definitely the correct machine. When asked why they thought otherwise they replied "we thought this was a new truck"!
Ability Handling is proud to be one of the longest standing UK distributors of the award winning Aisle-Master range and whether you need a new or used machine contact us today for independent advice on making the right choice for your business.