When the forklift driver at local transport company Balmforth Transport began using a Doosan D30S-5 they had hired in from Ability Handling, he was amazed at how much easier it was to use the inching pedal than the hydrostatic transmissions on their own trucks.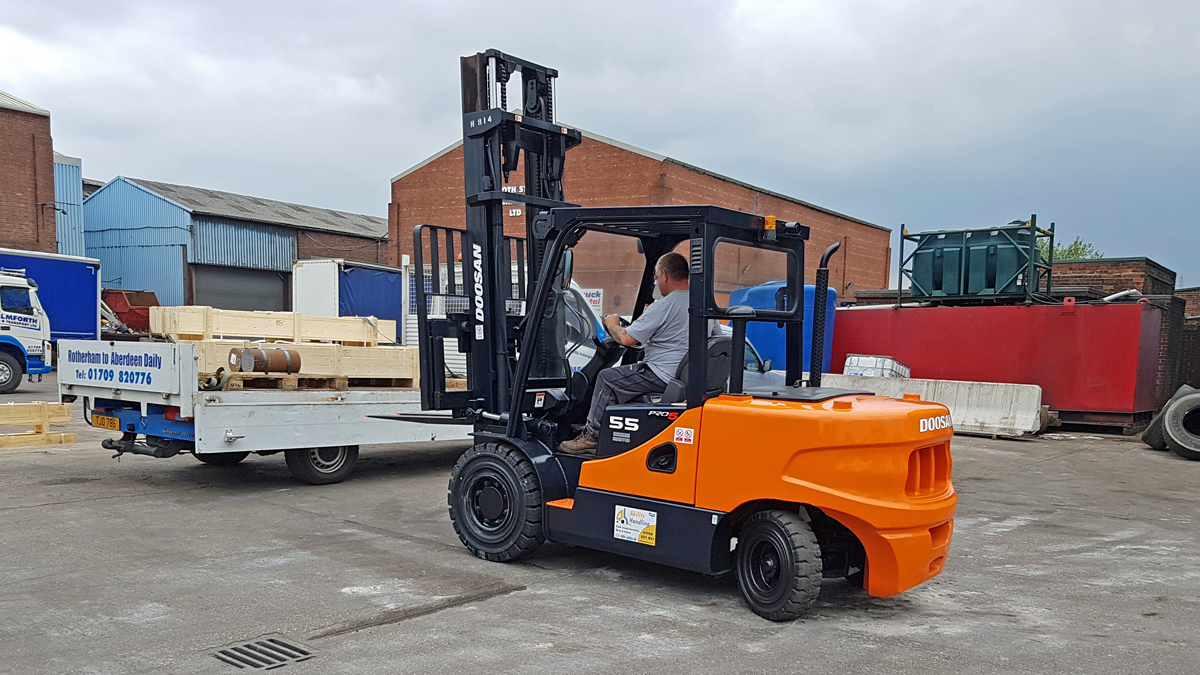 Company Director Steve Osborne was on the lookout for an additional machine and so on hearing what the driver had to say he contacted Ability Handling to see if we had any used larger capacity machines for sale. Fortunately for Steve, following a record year of new trucks sales, we currently have available our widest ever range of used equipment and were able to offer a Doosan D55C-5 that had just undergone a full refurbishment.
The D55C-5 is a real workhorse of a machine, built for the most demanding of applications and toughest of environments. Like the majority of our used trucks, this machine was purchased new by us and maintained throughout its life by our factory trained engineers using genuine Doosan parts. After undergoing a thorough workshop overhaul and full repaint the gleaming truck is now ready to do it all over again!
Delighted with their new machine, Steve and his team quickly put the Doosan to work and look forward to many years of reliable service to come.
If you are looking for a used machine that is built to last then contact Ability Handling today!