Operating a builder's merchant business requires materials handling equipment that is robust, reliable and versatile. One of Bradford's leading builder's merchant operates Combilift C4000's from Ability Handling but needed something a little different for a particular handling job they had.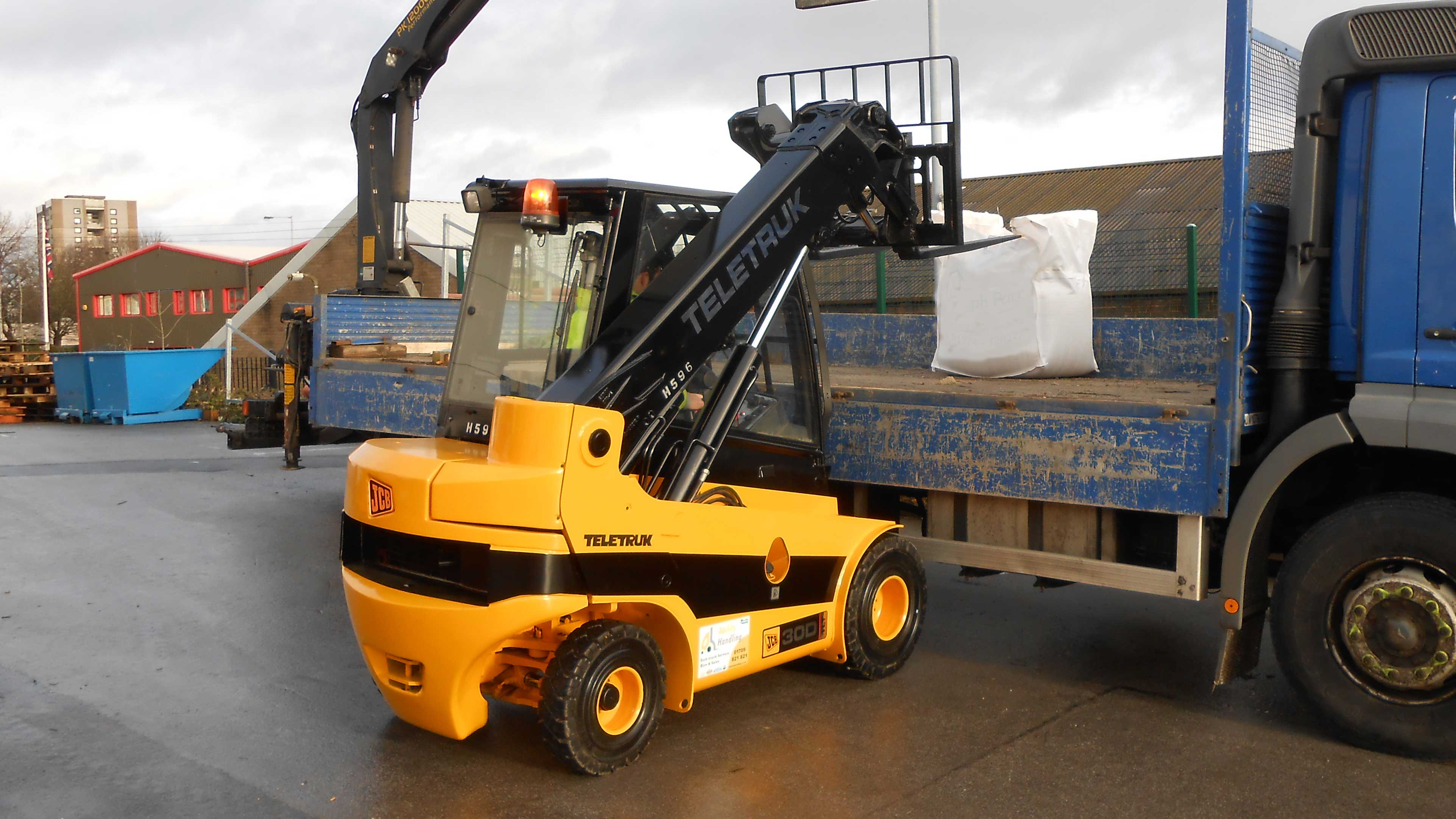 The variety of different products that have to be stored and transported range from just a few kilos to many tons in weight and careful handling is always necessary. One of the company's biggest selling products is sand, which is loaded in bags. The bags are obviously very heavy and so it is important that such items are carefully handled as they could cause serious injury if, for instance, they fell onto somebody passing beneath.
Three years ago, when the Bradford depot opened for business, Ability Handling supplied trucks right from the start in the form of two Combilift C4000 machines but now that the business has grown, the company needed something that could load bags onto their lorries. On inspection of the application, Ability Handling found they had the perfect truck in stock in the form of a JCB Teletruk, recently returned from long term hire and just the job. This truck is perfect for double deep loading but can also carry out other duties and so its versatility will be much-admired by the operators.
The Ability Handling workshop team set about completing a full refurbishment of the truck, including full mechanical overhaul and repaint, prior to despatch to site. Luke is the yard manager at the depot and inspected the Teletruk on arrival, finding everything to be in perfect condition. He commented that it made good sense to order more equipment from Ability Handling as they have supplied equipment for the past 3 years and have always provided great support.
Ability Handling are proud to supply a wide range of forklift trucks and materials handling equipment, both new and refurbished, to suit all budgets. Contact us today to find out how we can help your business.