Skips & Waste Carriers
Fork Mounted Skips for handling various dry waste products. Various capacities available and options such as tipping or bottom emptying with either manual or automatic mechanism activation. Supplied powder coated as standard in high-vis orange with an optional choice of colours.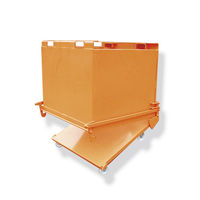 These skips are designed to simplify the movement and disposal of factory waste. It also allows the contents to be discharged without the driver leaving his seat.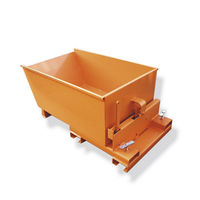 The Low Level Skip is an ideal alternative when height
is at a premium. The skip can be easily positioned
under an automatic punch, lathe or cutting machine where
blanks, swarf and natural waste is produced. This skip has
a unique automatic tippin
These skips have been specifically designed to deal
with a wide range of applications within the factory
environment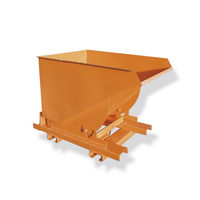 The Automatic Roll Forward Skip has been designed to
eliminate the need for the operator to leave the truck when
discharging the load thus reducing time and optimising safer
working practices.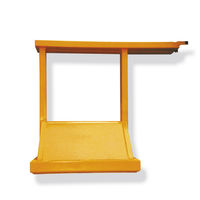 Fork Mounted underslung weight designed to allow the Forklift operator to lower onto skip contents to compact down bulky waste materials such as paper, card, plastics etc.