With spring finally arriving and the smell of fresh cut grass in the air, companies involved in the sale of garden equipment are gearing up for their busiest time of the year. With this in mind, a local manufacturer of innovative battery powered lawnmowers recently got in touch with Ability Handling to acquire a new forklift truck to assist with their work.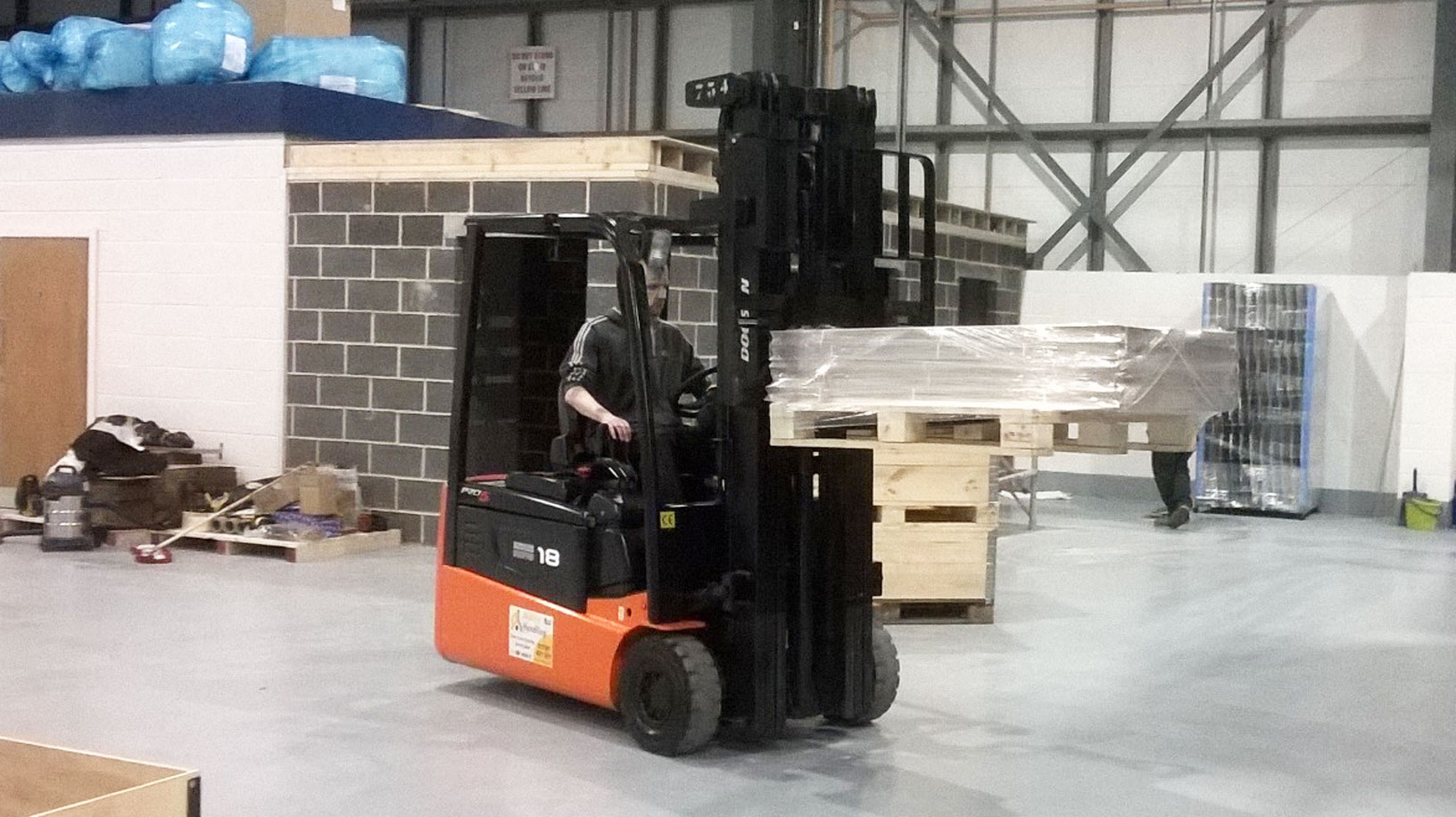 Lawnmowers have come a long way since they were originally invented; from the simple manual type through to petrol and mains powered. The latest type to hit the market is powered by a lithium battery, which allows them to be used for a long time before needing a recharge. It is this type that is manufactured by our new customer and they are expecting a large number of orders over the coming weeks, prompting the need for a new forklift truck.
Mike is the operations manager at the company and he had a specific list of requirements that needed to be fulfilled. Chief among these was the ability to reach 5.5m into racking at the company premises, with the stipulation that the truck also had to be electrically powered of course!
Our sales team quickly arranged a visit to the premises to carry out a detailed site survey that would enable us to select the most suitable truck for the job. After the survey was complete, it was clear that a Doosan B18T-5 was the best model available and we were able to supply a refurbished machine from stock that met the requirements. A new battery was fitted to the truck, which was supplied on a long-term hire basis.
Arrangements were made for a quick delivery and the truck was presented to the company's forklift driver for approval. The driver was so impressed with the truck that he thought it was a brand new machine and immediately climbed aboard to try it out. After a test-drive, he commented favourably on the machine, saying that he particularly loved the manoeuvrability that it afforded him and how smoothly the truck operated.
We specialise in meeting unique requirements and we can always find the right truck for the job. Contact us today and see how we can help YOUR business move forward.