Along with an extensive and ever-changing fleet of forklift trucks and warehouse equipment, Ability Handling also supply a select range of utility vehicles. One of these versatile machines is the Hauler PRO-X, a powerful, uncompromising vehicle with a range of features designed to create the most efficient user experience.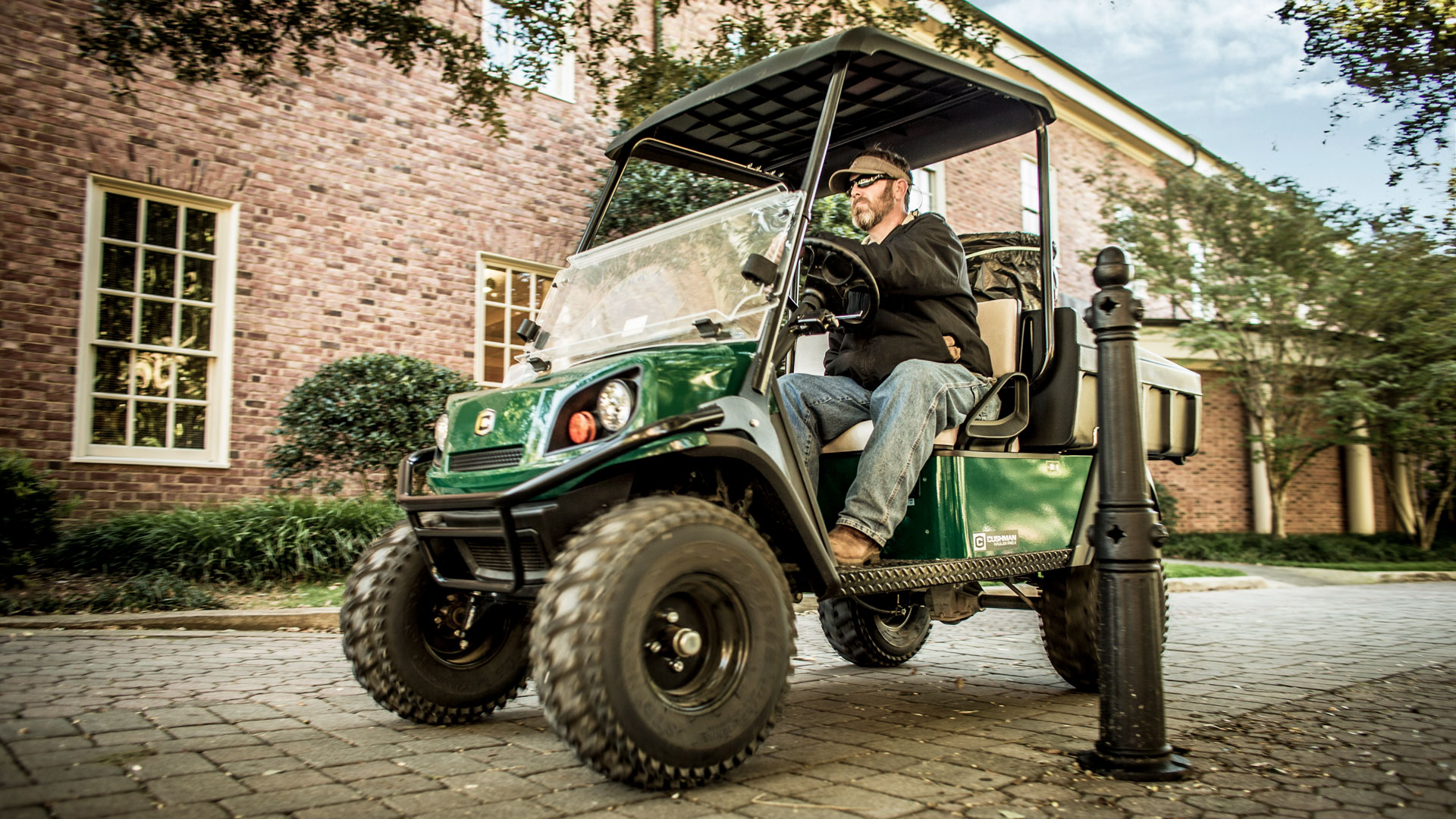 The Hauler PRO-X features a 72-volt AC drivetrain which, despite its immense power, is silent in its operation. As the vehicle is powered by electricity as opposed to petrol or diesel, it produces zero emissions, making it an extremely environmentally friendly. It also delivers quickly-noticeable cost savings in comparison with traditional alternatives.
An on-board charging port is a standard feature of the Hauler PRO-X, which allows for convenient charging at any standard mains outlet; this completely eliminates the need for separate chargers, which can often be heavy, bulky and inconvenient. The vehicle can be loaded with up to a massive 227kg of material and, once laden, has a distance range of up to 50 miles (81km) and a top speed of 16mph along with its towing capacity of up to 422kg.
With electric utility vehicles, battery maintenance can sometimes be a complex issue but this is not so with the Hauler PRO-X. In order to simplify the process, the vehicle is fitted with an innovative centralised battery watering system, making routine battery maintenance easy, fast and effective.
Wet or loose ground is no problem for the Hauler PRO-X. Traction is greatly improved in such environments with the addition of standard limited-slip differential, which also helps to protect surfaces from any damage that may otherwise be caused due to wheel slippage. Suspension is raised in comparison with similar vehicles, offering improved ground clearance on any rough or uneven terrain.
However, it is with the sheer number and variety of options and accessories that the Hauler PRO-X really comes into its own. These include:
Roof/weather enclosure to protect operators outdoors
Windscreen and wipers to ensure clarity of vision during rain
Locking glove box to keep valuables secure
Seatbelts, side nets and rollover protection system
Wide variety of lighting options including beacons, strobe lights and working lights
There are many more available options which our expert team can help guide you through. Check out the Hauler PRO-X utility vehicle and contact us for more details.