Utility Vehicles
Being equally at home on or off road, the Hauler utility vehicles are perfect for use around sites with varied terrain. A full range of accessories and modifications are available to tailer these machines to any application, whether that be towing, carrying or tipping loads.
Efficient and reliable - the "Go-To" vehicle.
Bring a new level of productivity to each workday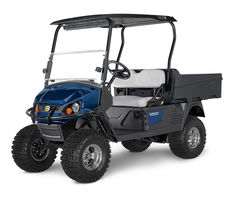 Hauler PRO-X — Designed to get more out of every hour on the job.