Frank Berry Otter is a company that supplies a wide range of different products to the education and office sectors. The company has been established for over 35 years and, as it has continued to grow, has recently moved to brand-new purpose-built premises.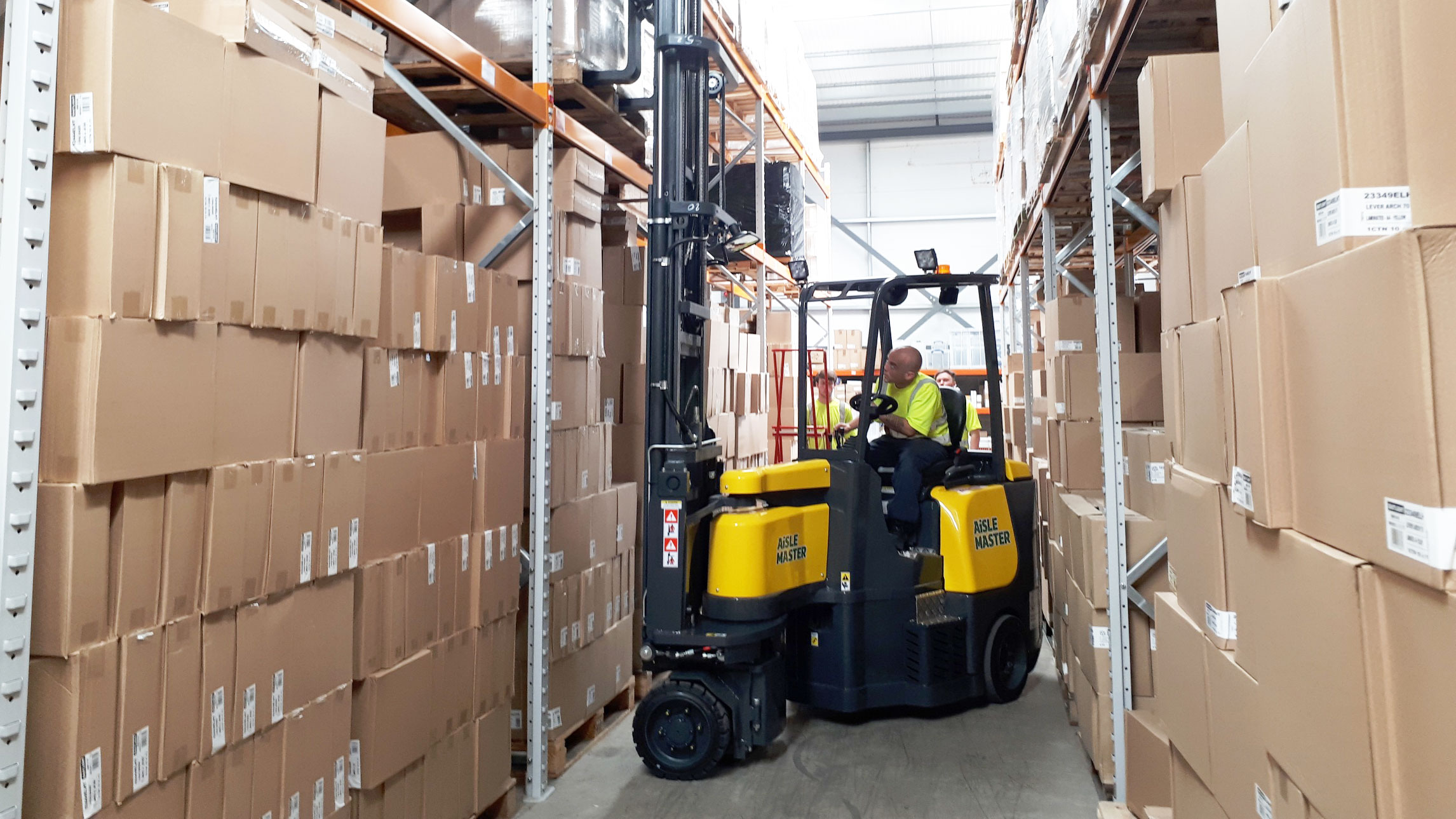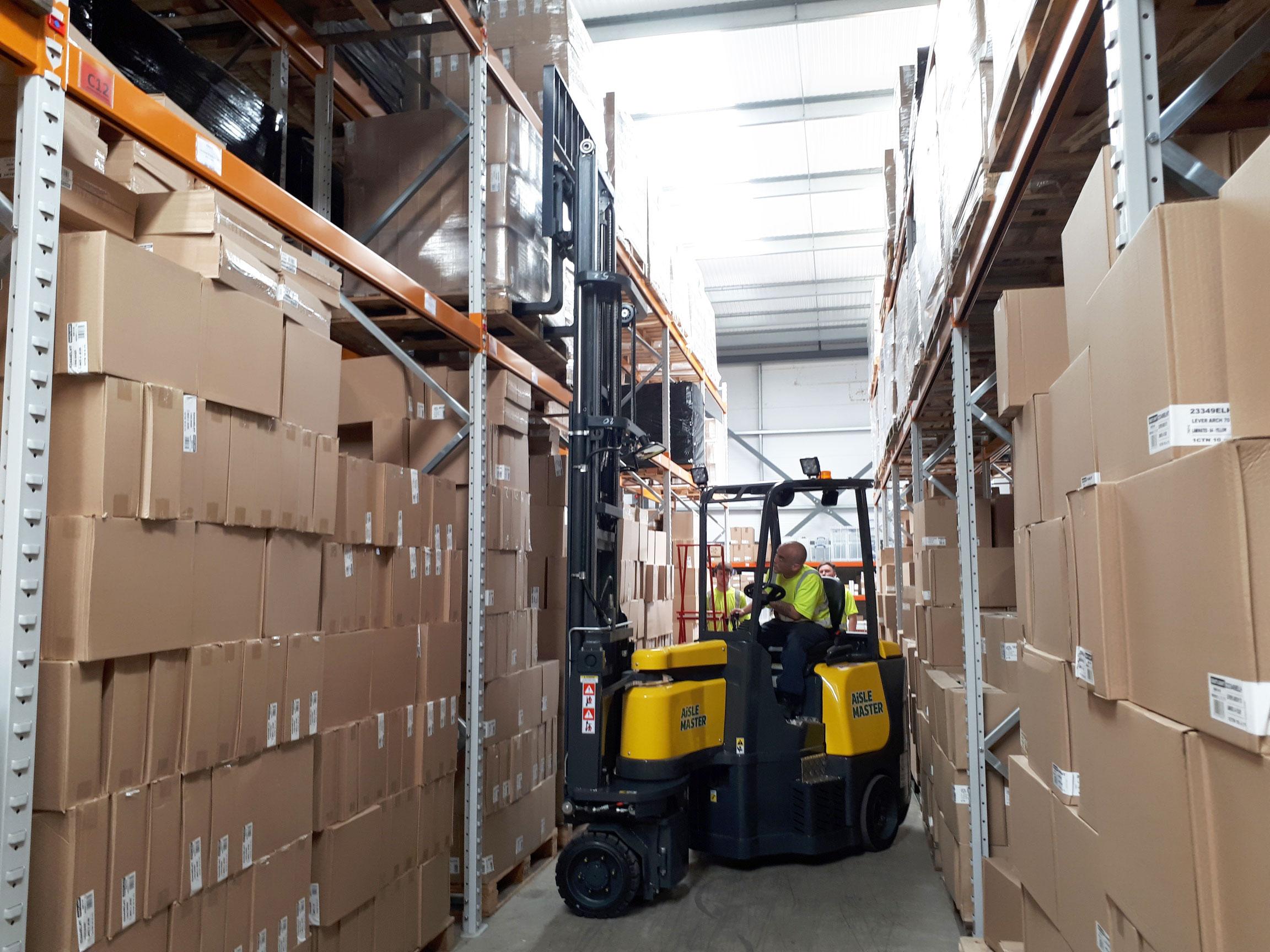 The business is family-owned and operated, working to old-fashioned yet clearly very successful values. As warehouse space always comes at a premium, it is essential for any business to obtain as much pallet space as is practically possible and it was with this in mind that they approached Ability Handling as their existing materials handling supplier.
The company currently uses a Doosan B15T-5 and powered pallet trucks but none of these vehicles is able to safely and efficiently move down the narrow aisles of the new warehouse. To solve this issue, our long serving sales engineer Mike Townsend recommended an Aisle-Master AM15SE; these innovative trucks are designed expressly to fit down such narrow aisles, allowing pallet space to be fully maximised.
After testing out an Aisle-Master, the company agreed it was the best truck for the job and duly placed an order for a new machine. As time was of the essence to get the new warehouse operational, Ability Handling also came to the rescue with an Aisle-Master from our extensive hire fleet until the new machine was delivered.
Find out more about Aisle-Master right here on the Ability Handling website!