Ability Handling recently delivered a new Cushman Hauler PRO utility vehicle to a secure landscape compound, where it will be used to assist with a number of gardening-related duties.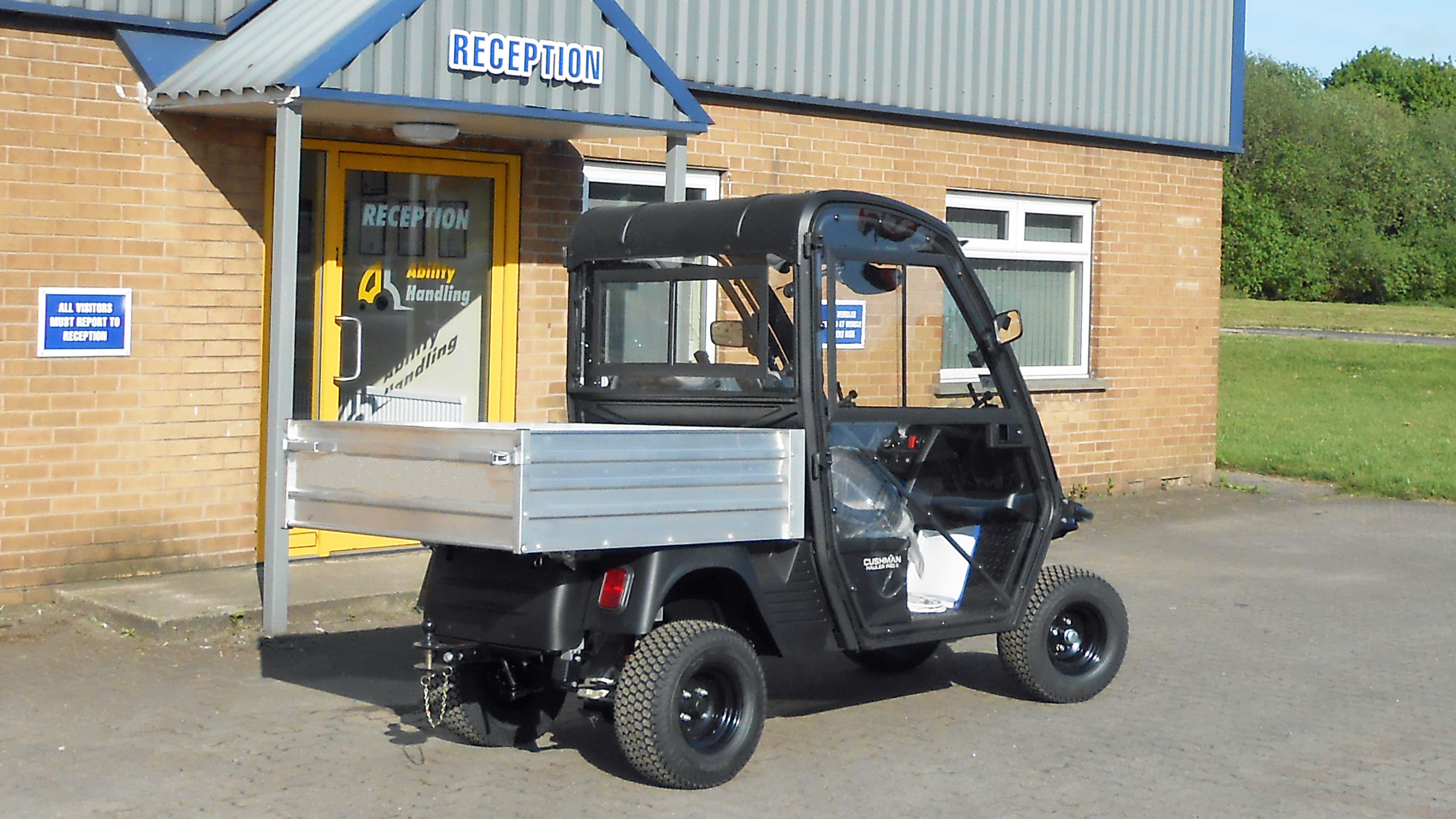 The Hauler PRO is one of our most popular models and, with its comprehensive range of useful features, it isn't hard to see why!
The vehicle we supplied featured an all-weather ROPS (Roll Over Protection System) cab, which provides full cover to the operator in poor weather conditions that would normally prevent work being carried out. A front screen opening allows for fresh air ventilation, delivering a comfortable operating experience to the driver and passenger, even in the height of summer.
Some of the standard features of the Hauler PRO include:
A silent yet extremely powerful 72-volt AC electric drive train, which gives it unmatched hill-climbing power and the ultimate efficiency
A load deck capacity of up to 272kg and a towing ability of a massive 572kg
A range between charge of up to 50 miles/81 km when fully laden
On-board charger which allows charging at any outlet and negates the need for heavy and bulky separate charging equipment
Cost savings as compared to petrol or diesel powered alternatives
Limited-slip differential to improve traction on wet or loose terrain and prevent surface damage from wheel slippage
Simple and effective battery maintenance thanks to a centralised battery watering system
Upon taking delivery, the Site Manager said, "we were delighted to be able to order an environmentally friendly vehicle, with the added bonus of lower running costs, rather than going for a petrol or diesel engined machine."
Find out all the details about the Hauler PRO on our website or get in touch with our technical team for further information and advice.