When the Managing Director of a Nottinghamshire based engineering services company came to look at our used trucks, the new Doosan GX-Plus machines caught his eye and he promptly purchased two of them. Roll forward a couple of months and here we have another five ready for delivery to him!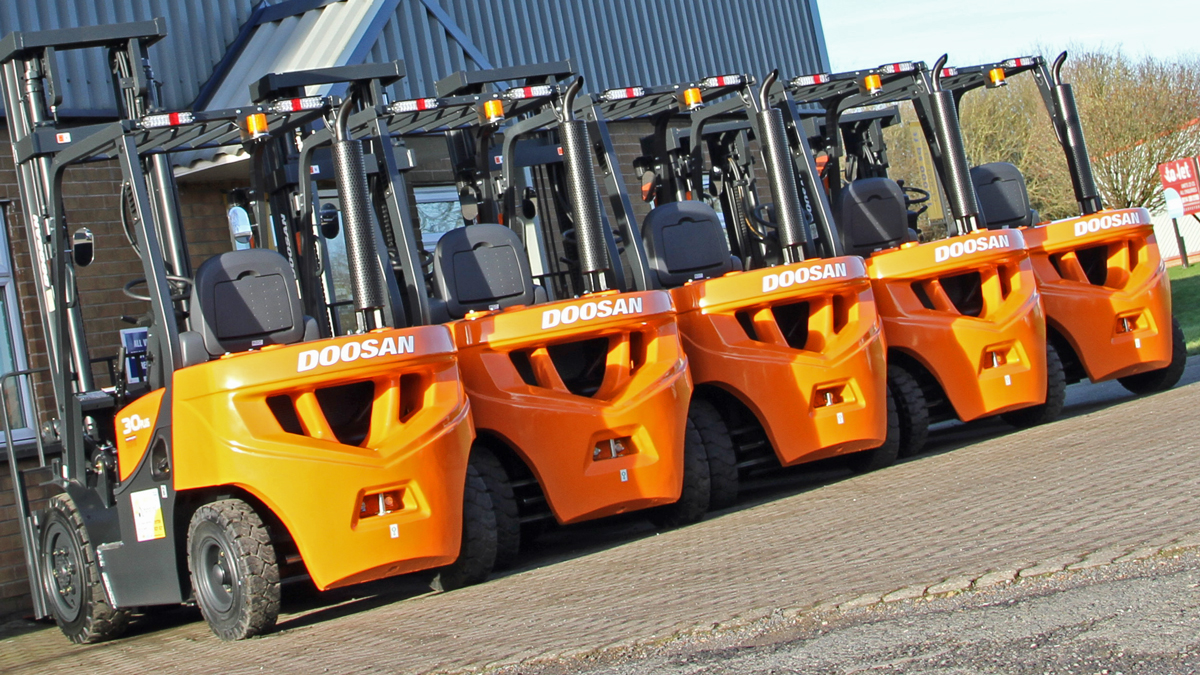 The Doosan GX-Plus is a range of fully featured machines in the popular 2.5 and 3.0 ton capacities and fitted with a clear-view triple mast as standard. All models feature a modern low emission engine, enhanced safety features and improved driver comfort. It retains the rugged, reliable construction Doosan are renowned for and still relies on excessive ballast for stability rather than electronic overrides.
Offering outstanding value for money, these trucks have quickly become one of the most popular models in our Doosan range as they provide a real cost effective alternative to a used machine. With a high standard specification, which includes the road lights kit, these machines are equipped for a wide variety of yard truck applications across a wide range of industries.
With the new Euro-5 compliant models just around the corner, which have sophisticated engine management systems and DPF's fitted, now is your last chance to grab a bargain before stocks run out...
Click here to find out more about the Doosan GX-Plus or contact our sales team today!