Over 20 years after purchasing a used truck that has served them well, Rotherham based Hine Labels have just taken delivery of a new Doosan B20NS electric forklift. This is first machine we have supplied from the new Doosan NXE range which is set be a roaring success due to a winning combination of smart design, class leading features and competitive price.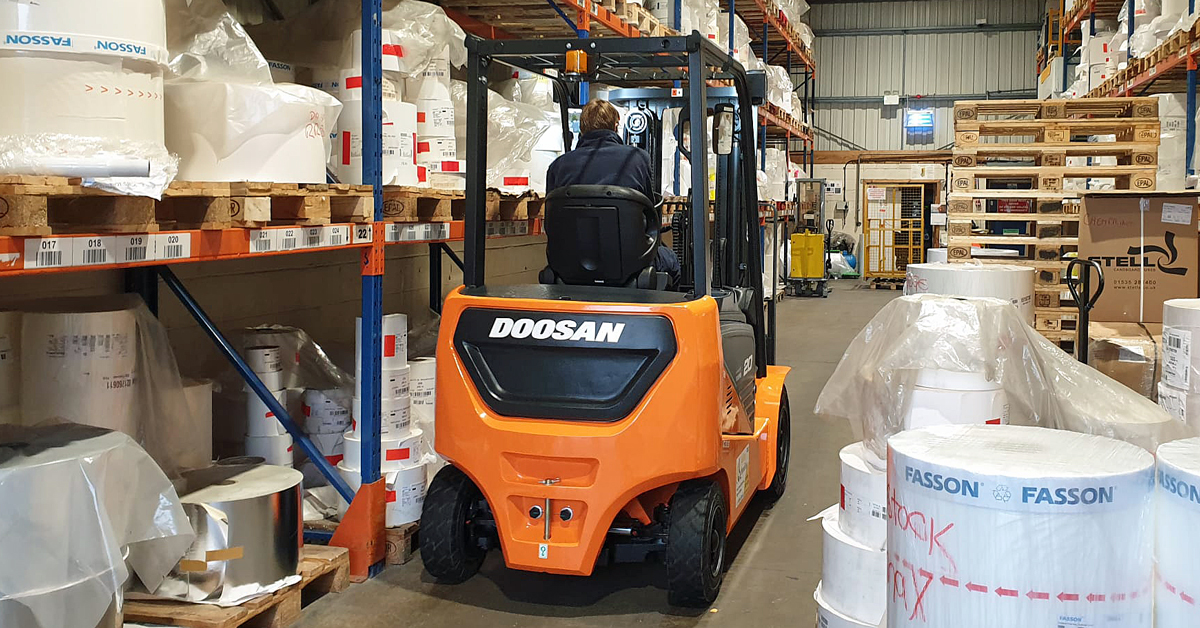 Hine Labels began life in 1980 from a back room at the Old Rectory in Whiston, Rotherham. Peter Hine had retired from his engineering career and bought a Hot Foil printing machine from his employer, the idea being that he'd supply his old employer with labels. Peter quickly gained a reputation locally as a talented label-maker and things moved on from there. After a couple of moves the company eventually settled into the Hope Street premises that they occupy to this day. Now a market leader in the supply of product labels, security labels and specialised tickets, the company goes from strength to strength with a new factory extension, a new brand identity and an online ordering system.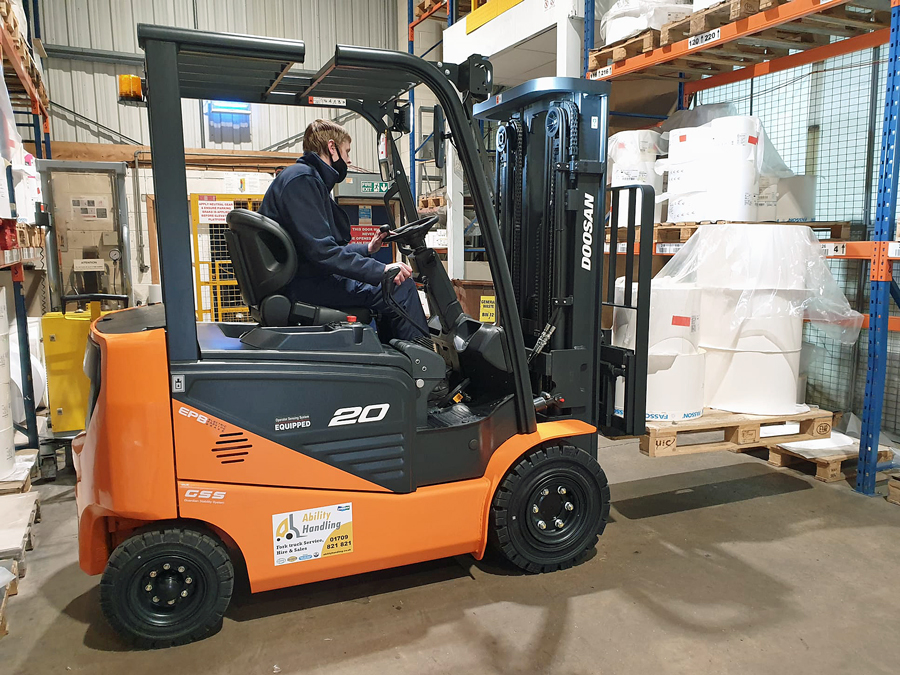 Doosan's new NXE series 4-wheel electric forklifts provide excellent performance, great power, outstanding reliability and serviceability. The NXE series is equipped with various safety features to ensure the safety of the operator and pedestrians in the surrounding area. The operator compartment is spacious and ergonomically designed to reduce operator fatigue. The combination of a highly efficient Curtis AC controller, a high performance motor and drive axle maximises the performance, delivering maximum productivity in a range of applications. In addition, extended maintenance intervals and advanced technology components reduce the overall cost of maintenance.
After over 20 years using the same truck, the management and staff at Hine Labels are delighted with their new machine and look forward to making full use of it in their new building extension.
Find out more about the new Doosan NXE series here or contact us for more information.