We are delighted to announce that Ability Handling have been appointed as the exclusive UK distributor for the Hako healthcare range of cleaning machines. This innovative range of scrubber-driers are used in hospitals, medical facilities and sterile environments across Europe but are new to the healthcare market here in the UK.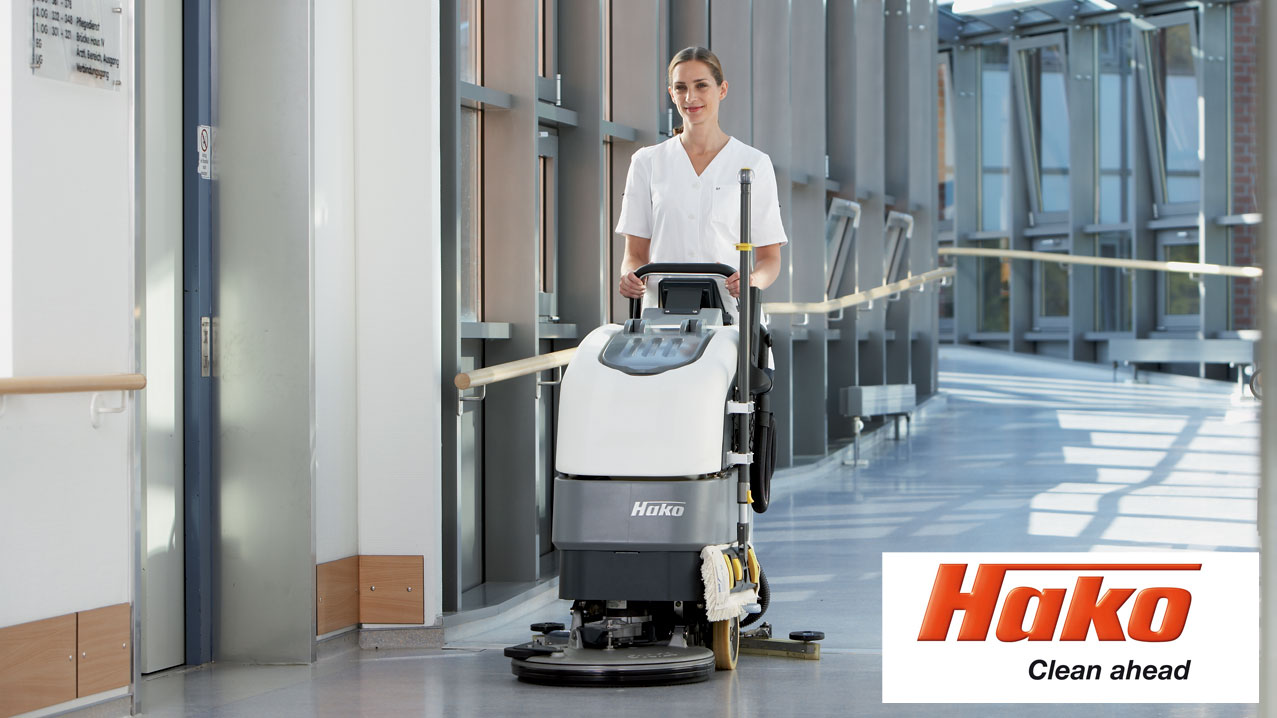 We are initially offering three machines from the Hako healthcare range:
The Scrubmaster B30CLH and B45CLH are ideal for the thorough scrubbing and vacuuming of small and medium-sized areas – e.g. corridors, consulting rooms, departmental reception and waiting areas. Select from two tank sizes, four brush heads with various working widths, plate or cylindrical brush technology and different battery systems to create the perfect solution for your specific needs.
The Scrubmaster B70CLH is designed for larger-sized areas such as main reception and corridors, large waiting rooms and offices as well as catering and storage areas. Specify the equipment to produce the optimum machine to fulfil your demands from three water tank sizes, five brush heads with various working widths, equipped with plate brush or cylindrical brush technology as well as different battery systems and additional equipment.
All three machines incorporate common features that differentiate them from their industrial counterparts and make them specifically suited to the healthcare environment:
Coloured a distinctive 'hospital-friendly' white and grey

'Hako-AntiBac' system, a technological innovation that has been proven to kill 99.9% of the most common strains of dangerous bacteria, such as Staphylococcus Aureus (gram positive), Escherichia Coli (gram negative) and the fungus Aspergillus Niger

Additional noise insulation for quiet operation

Supplied with a complete on-board wet vac system and associated tools to ensure all detail cleaning can be carried out with a single machine
We look forward to working with Hako in the future, bringing our unique skills to the table and ensuring that healthcare departments across the country can quickly and dramatically improve their hygiene levels without compromising on tight budgets and inferior customer service.
Discover our Hako healthcare range now or contact us to arrange a demonstration.