It was a case of 'the first to see ... bought it' when our first HELI G2 Lithium-ion demonstrator arrived a couple of weeks ago. Our indomitable Jim Quinn contacted a local company who had expressed an interest to let them know it was here and within a few hours they were putting it through its paces. Suitably impressed, they informed Jim he had better order another demo because they wanted this one straight away!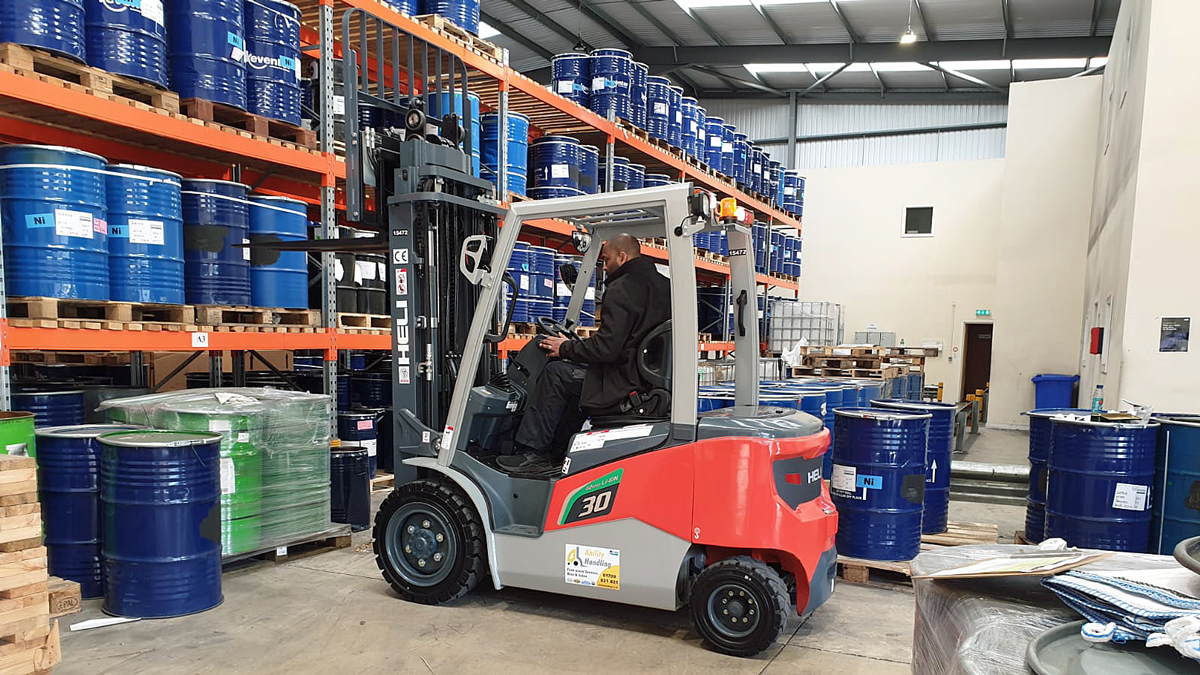 Currently using LPG trucks from a major manufacturer, the company had become disillusioned with the rising cost of fuel and maintenance, in addition to growing environmental concerns. They had initially expressed an interest in changing to traditional lead acid battery electric trucks but as Jim pointed out, these wouldn't really be suitable for their yard work needs but he had a demo truck on the way that could be just the ticket.
What sets the HELI G2 Lithium-ion apart from most other electric trucks, including most other Lithium trucks for that matter, is the fact it derives from an engine truck design; featuring big wheels, proper hydraulic levers and a robust stable chassis. Installed into this chassis is a proven Lithium-ion battery from leading manufacturer CATL and a state of the art control system from ZAPI. This combination results in a battery electric truck that can genuinely replace conventional diesel and LPG trucks operating in the yard environment.
With a replacement demonstration machine due to arrive shortly, we are hoping to get it in front of a few more of our customers who are keen to explore the possibility of changing from engine trucks to electric, especially in the face of rising fuel costs and the recent change to white diesel.
If you want more information on the new HELI G2 Lithium-ion electric trucks please visit our website here or contact us to arrange a demonstration of this impressive new machine.